RMXD Show By DJ Zwaardski !
Back to the regular shows! 8-10pm CET – Every thursday RMXD. on Radio Stad, welcome to show 134!
The best radio show for die hard Mix Freaks. Produced, put together and presented by Harold Zwaartman !
Click on audio & chat in our menu on top!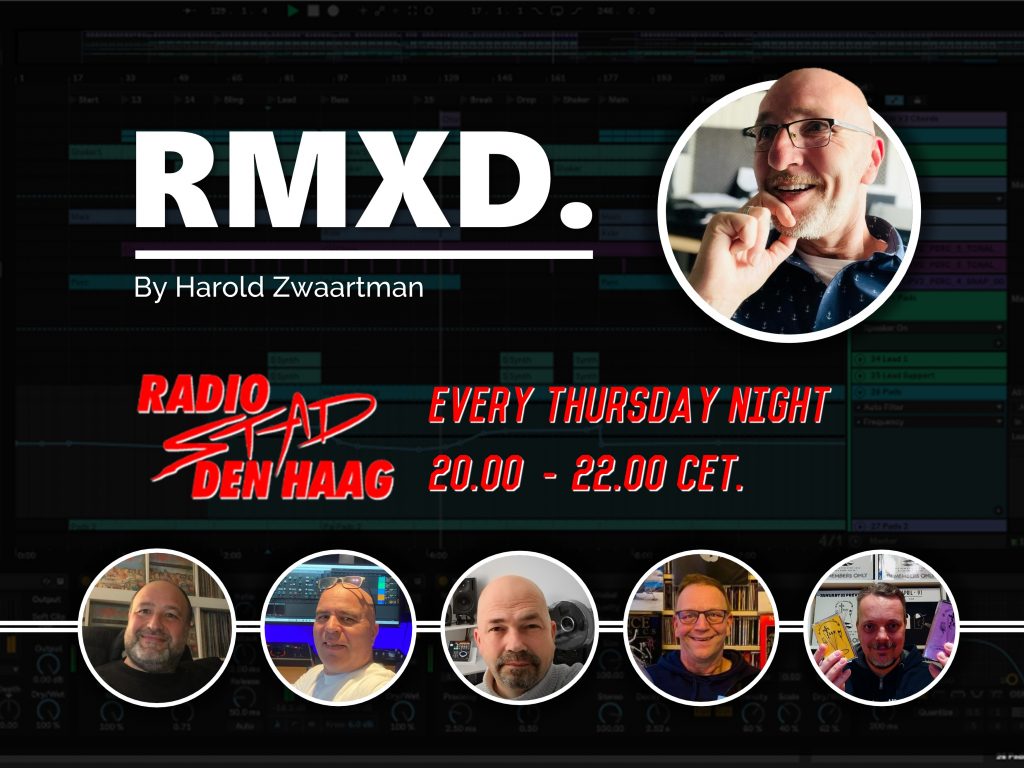 Enjoy a fantastic new episode with classic but also new remixes, special items & short interviews with the DJ's, hosted by DJ Zwaardski.
***
Here is tonights line-up;

De Soffer (ISR) – Yes – Owner of a lonely heart remix
Kees Franken (NL) – RMXD Vol. 8
Rhythm Scolar (USA) – Kriss Kross – Jump
DJ Sies (BEL) – Minimix Part 12 (Hurricane strikes back)
TMC Mashups (NL) – Genesis vs Lutricia McNeal
DJJW (NL) – Italomania Vol. 2 Part 2
Ruinmytune (NL) – Fine Young Cannibals vs Dua Lipa
DJ Zwaardski (NL) – Mixfreaks contest Mix 2005
Les Bisous (FR) – U2 – With or without you remix
Antonio Radatti (IT) – Mixcontest 2023 Mix
Triple M (NL) – Soul @ Six Mix Vol. 14

***
Enjoy, as always…..RMXD!
For Mixfreaks, By Mixfreaks!
***
Please join our chatroom tonight! Share your stories with people from all over the globe. Let's connect ! RSDH makes it your night out!
De uitgebreide serie gesprekken met mixers en Dj's , oftewel een biografie in geluid, kun je op Harold zijn podcast volgen. RMXD the podcast