About Gwen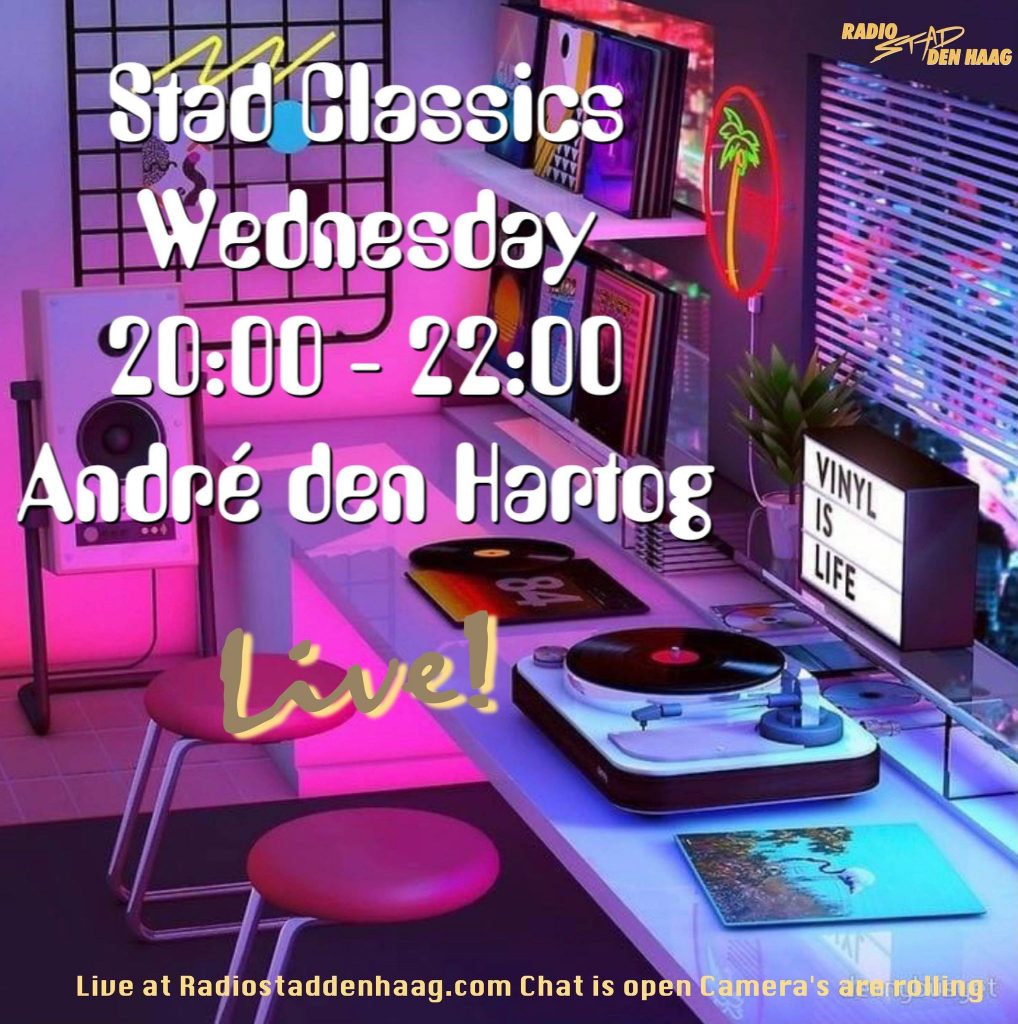 8pm CET-Every other wednesday we present 'Stad Classics' Live show!
Andre den Hartog playes as much as he can from his own vinyl collection.
Expect music from the 70's, 80's, 90's. Music from the time you were dating and going to Clubs & Discotheques… ;
Radio Stad- & Top 100 classics. Music from the Turn Up The Bass series, Chicago House, Mellow, a reggae track here and then but also Soultrain classic, Italo, High-Nrg, Hip hop, Swing beat, hip house and so much more music, taking you back in time to all of your great, fun and lovely memories.

Watch it here and join our chat
Om de week draait Andre den Hartog plaatjes uit zijn enorme archief.. 'Stad Classics' is een nieuw live programma waar je weer helemaal terug gaat naar je jeugd en dus ook jouw stap-tijd. De Marathon, Corniche Club, Het Teejater, Sandokan, Cartouche, Club Westwood, de IT, Tempel, La D S, of welke club dan ook! Misschien zelfs wel Studio 54! Stil zitten wordt lastig.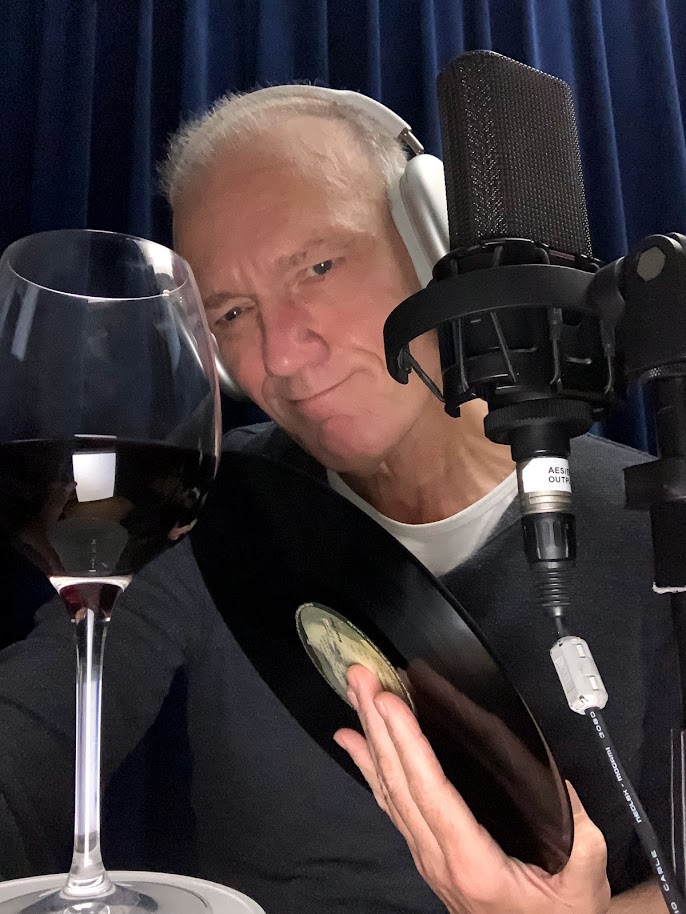 8pm CET- Wijntje, Plaatje & Praatje is het nieuwe programma op de dinsdagavond!

Na een decennium van omzwervingen via de diverse publieke omroepen in Den Haag en omstreken is Herman van Velzen weer neergedaald op het oude nest, de bakermat waar het ooit begon; Radio Stad…

Wijntje, plaatje, praatje is radio met een vette knipoog en uiteraard met de nodige creatieve items, oude Stad reclames, anekdotes uit vervlogen piraten tijden en lekkere pop, disco en Italo plaatjes. Chat lekker mee met Herman, Meekijken kan hier op de website.

Ondanks de toenemende globalisatie zal dit wekelijkse programma gewoon gepresenteerd worden in onvervalst Haags.
Voor de liefhebbers, 1x per maand (en misschien wel vaker) schuiven Gwen en Edward aan om gezellig mee te presenteren…
Every tuesday a new radio show (completely in Dutch) hosted by the co-founder of Radio Stad on FM in the 80s and also co-founder of Radio Stad on the internet that started in the year 2002. This DJ has worked for well known radiostations, is a voice over and now back on his roots. His name…. Herman van Velzen! The show is called 'Wine, record & chat'.
Herman will play pure Radio Stad pop and disco classics from late 70s and 80s. This show is live broadcasted.
The video will start at 18:45 hr. Please refresh round this time.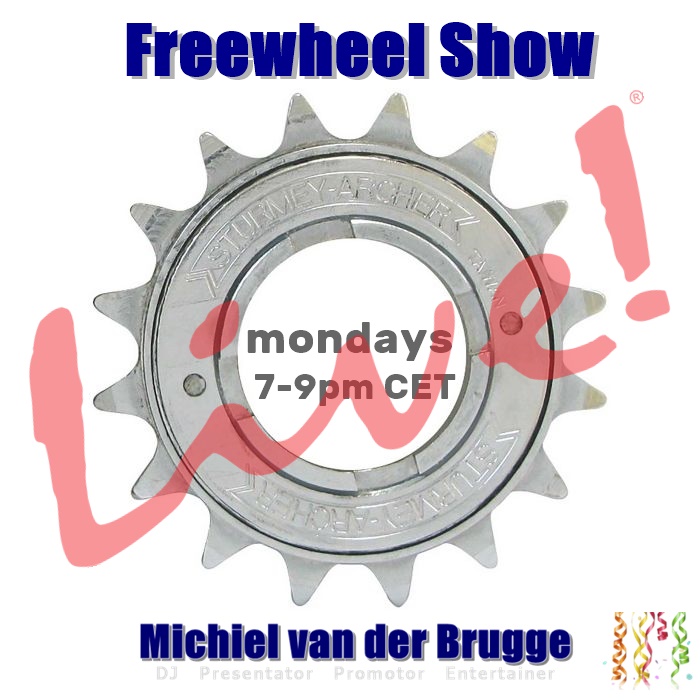 7-9pm CEST – Freewheel show. In 2 hours Michiel will play anything, from new wave to Disco and all in between.

21:00 CEST till 23:00 – The one and only i Venti d'Azzurro live show hosted by Marcello!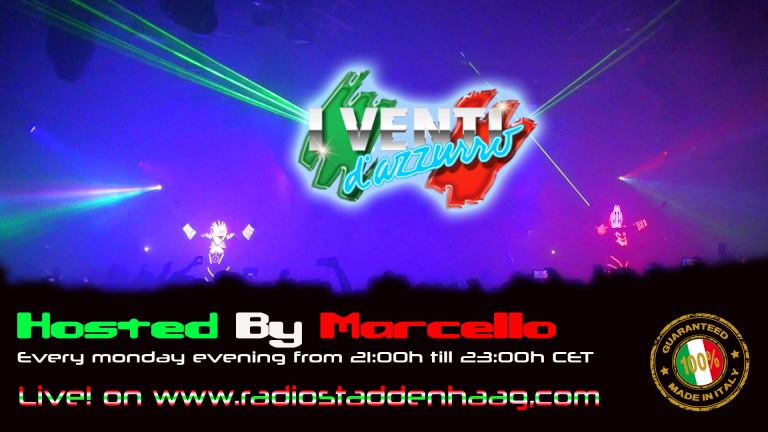 21:00hr CET. The i Venti d'Azzurro live show! Marcello will spin the best Disco and dance made in Italy; Italodisco 100%! he will talk mostly in English giving you the best inside info on recordlabels, artists and producers … Marcello knows it all!

i Venti shows will be ready within 24 hours. On Youtube and Mixcloud. Just click on download section on top to see it all.

Back on air !. Every sunday we make it your night out with the best live shows online. let us entertain wherever you are! Studio Cams are rolling and the chatroom is open !.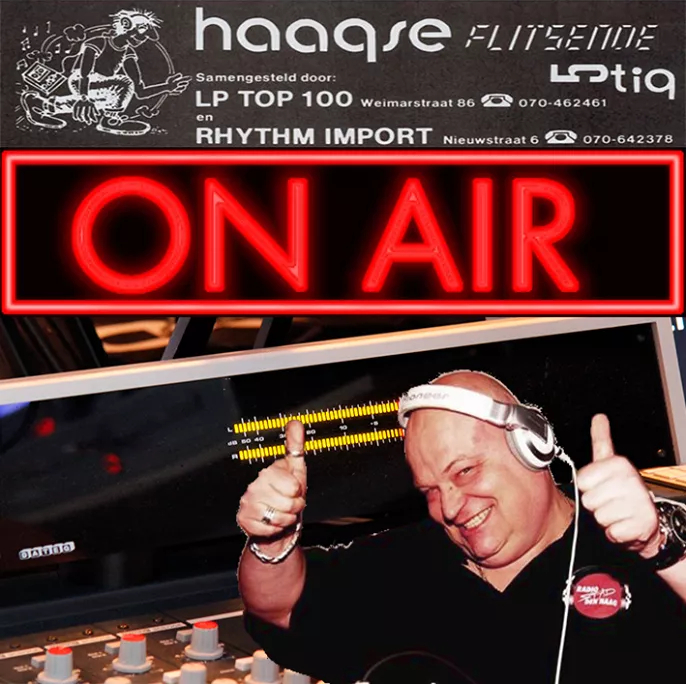 5-7pm CEST: DoucheCo with Michiel. He will play the best tracks from the ultimate classic hit chart once broadcasted on RSDH. Today the chart from October 13, 1984. Click HERE to see the charts.
Zit je er weer klaar voor? Jullie hebben via facebook je keuze gemaakt en Michiel draait ze vandaag uit de 'Haagse Flitsende 50' van weleer. Vandaag van 13 Oktober 1984.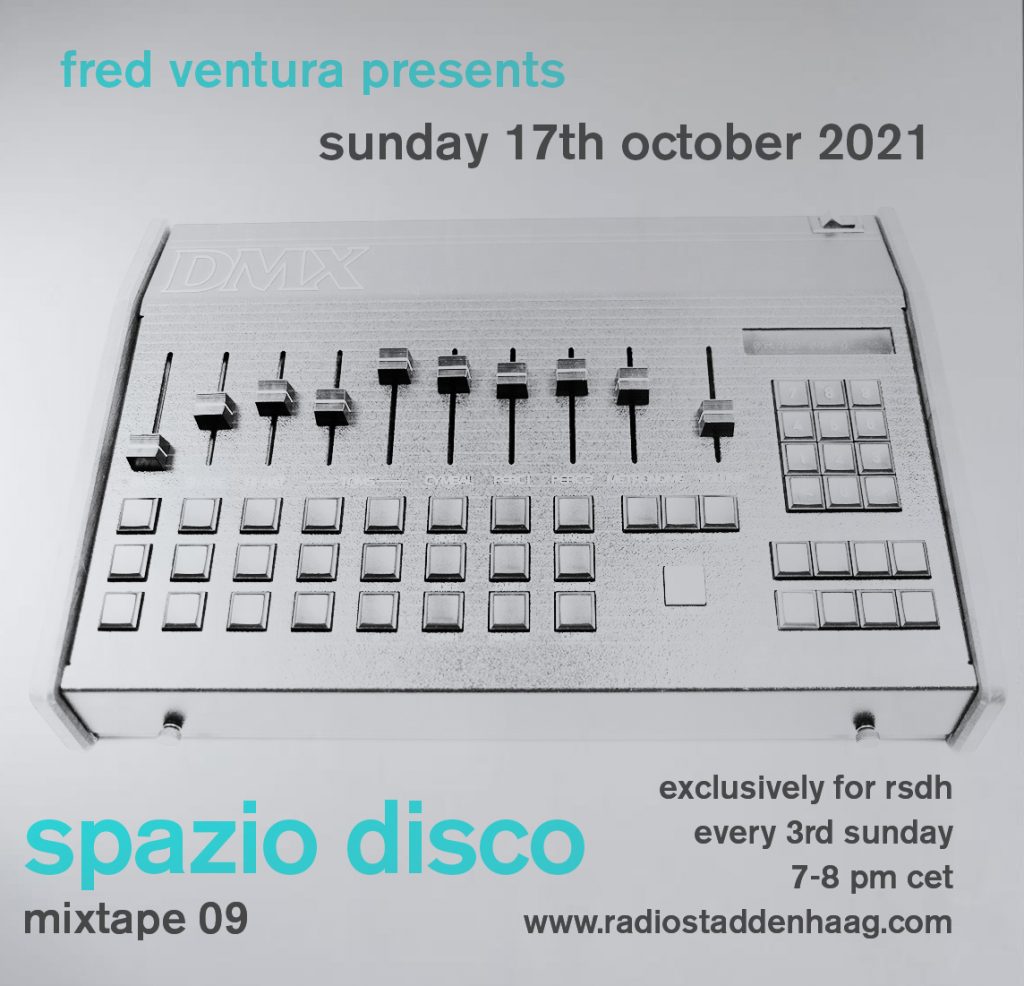 7-8pm CET – His holiday is over so he is back; Fred Ventura with 'Spazio Disco'. You can enjoy his choice of music especially for the listeners of Radio Stad.

Maurizio Giovane made a visual including tracknames so watch and listen!

btw… the next live performance of Italoconnection is in Denmark on the 5th of november.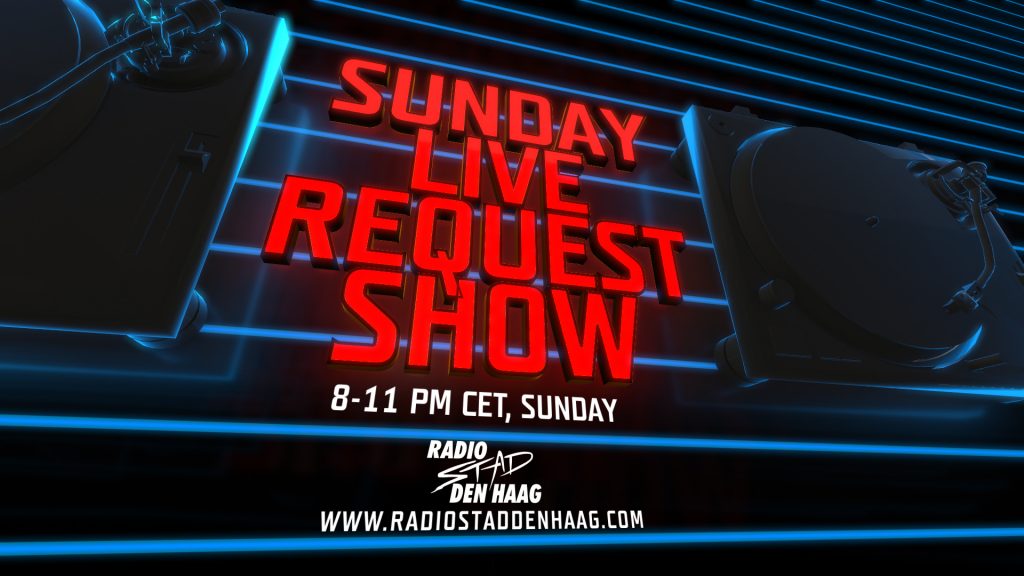 8pm CET – Sunday Night live show with Menno, Gwen & Michiel! Fun radio and you can be interactive with us.
We take your requests, make it some good ones! Click HERE and surprise us! Also leave us a note why you chose that song and we will read it on air!

We make it your night out! We play all of your requests, this weeks Spacesynth, We show a video of a new track from Francesca e Luigi and we play a track by Mikko Virtanen (The Hooligan) that he made as a tribute for Radio Stad.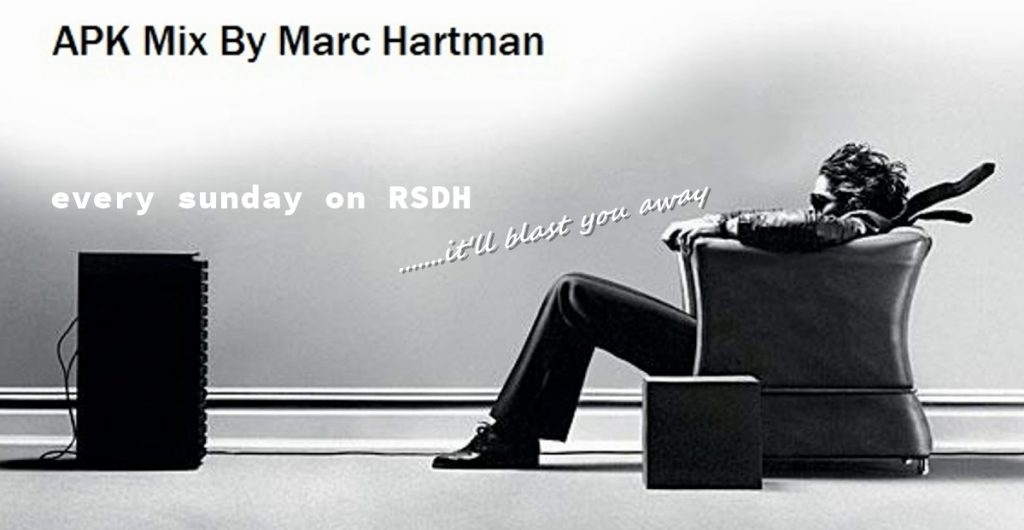 Also Every sunday, a bit after 10:30pm CET a mini-mix (APK mix) by Marc Hartman.
Tonight; 'Patrick Cowley – Get a little'
Even-over-half-met Hartman' (Radio 10) met een gave APK mix.
Within 24hrs all shows are on Mixcloud & Youtube thanks to Rick, playlist will be in the comments, and on Facebook.
Saturdays on RSDH is your total mix experience. We make it your day & night out! From 4 till 11pm CET. Chat room is open, see you there!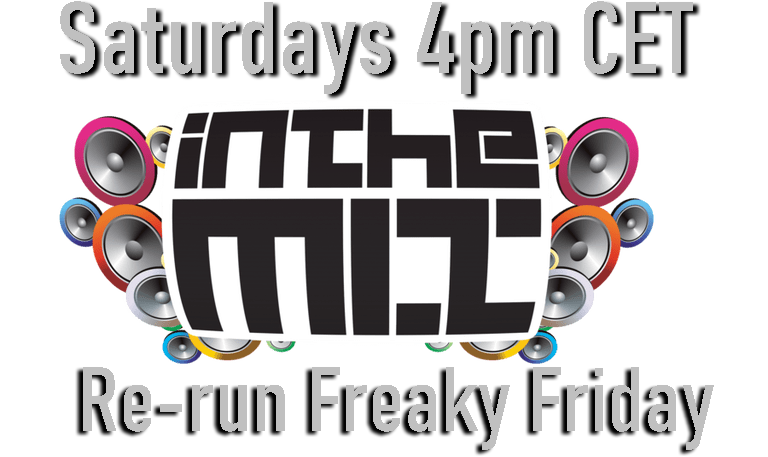 4-7pm CET– Re-run of our friday mix-sets. In case you have missed it or, too good not to listen again;

*Marc Hartman – Disco Circus vol. 20
*Sies Naipal – S-Mix 12
*Alex Ivens – Cafe Future records; Cafe 80s Future Mega mix vol 7

See for all details our friday post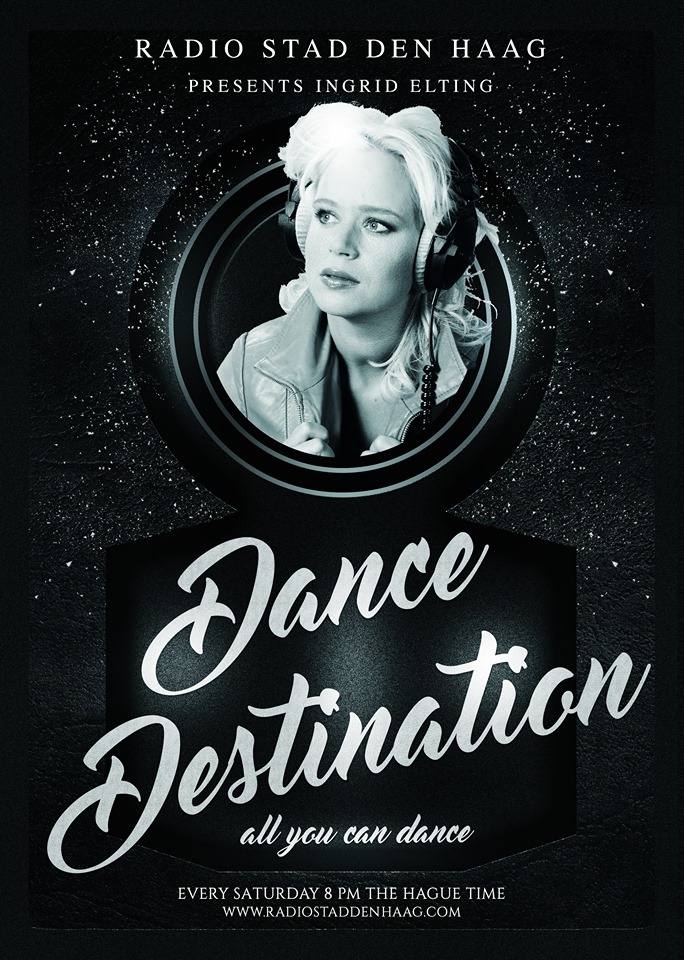 8pm CET– Dance Destination. Every week a fresh mix by Miss Ingrid Elting. Tonight in All You Can Dance…
' EDM @ ADE !'.

9-11pm CET – DJ Zwaardski takes you every week on a Grand Mix Journey.
The one and only Mix show on Dutch Radio! Here is what's on episode 38 tonight;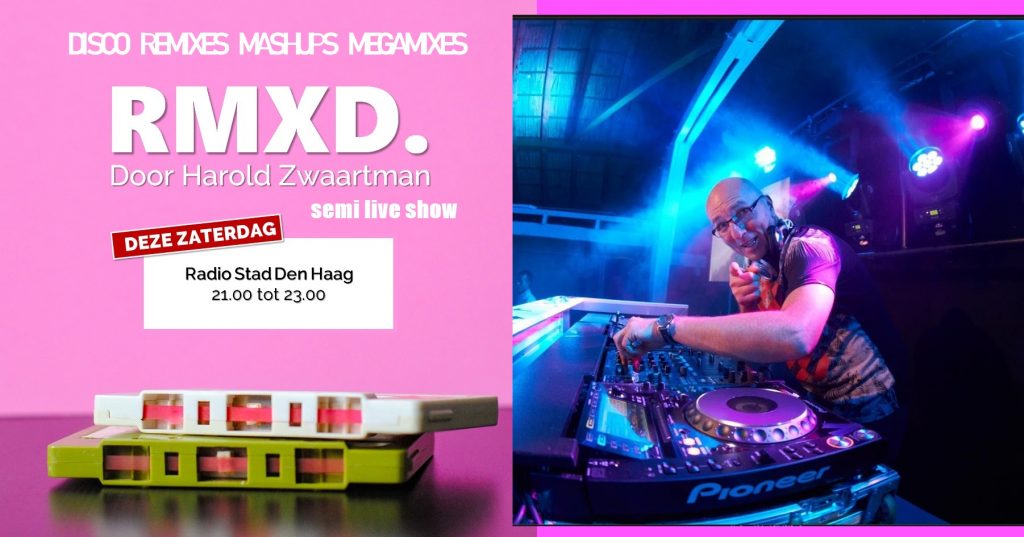 Tonight it's mix-time again. You like mash-ups? Megamixes? Bootlegs? Then there's only one spot where your dreams will be furfilled…..join in at 9 cet for a new RMXD The Radioshow.
Your host Harold Zwaartman will bring an international selection of mixes. Tonight our main items are there:
The GrandStory's, JPL's Choice, the Hithouse Classic & DMC classic by Dennis de Haan.
in the spotlight tonight:

DJ Roel. He made several mega mixes and this evening we start of with '80s mix part A'

Guest performances by
Tony Postigo
DJ Nobbie
Marc Hartman
Dani Versal
Go Home Productions
DJ Prince
and
'Way To Go'

Please join our chatroom tonight! Share your stories with people from all over the globe. Let's connect ! RSDH makes it your night out!
De uitgebreide serie gesprekken met mixers en Dj's , oftewel een biografie in geluid, kun je op Harold zijn podcast volgen. RMXD the podcast