About Gwen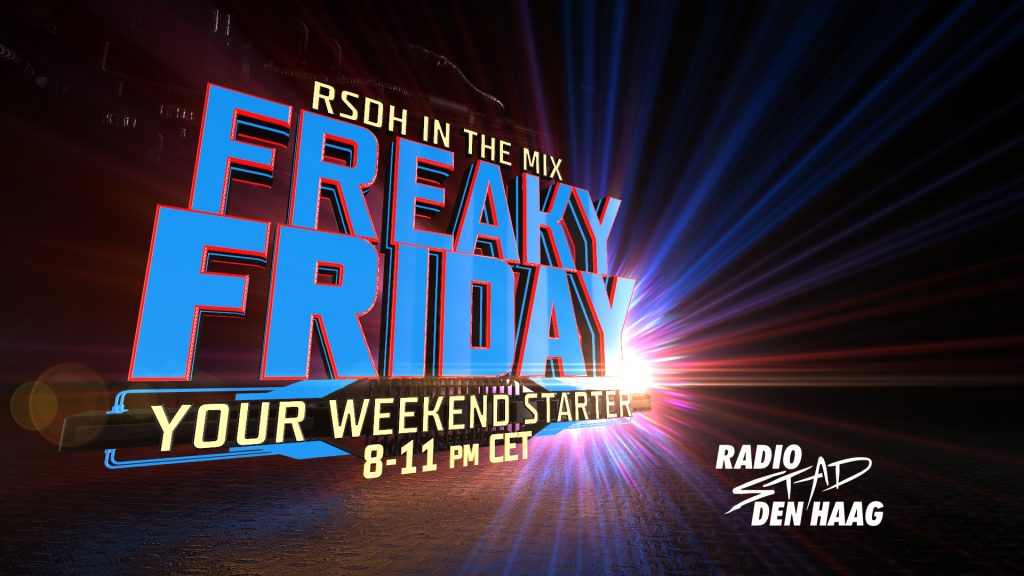 Here is your Weekend Starter !
From 8-11pm CET. We make it your night out!
Every friday mostly brand new & unique mix-sets made only by excellent DJ's mixing Italo, Disco, High NRG & Nu-Disco .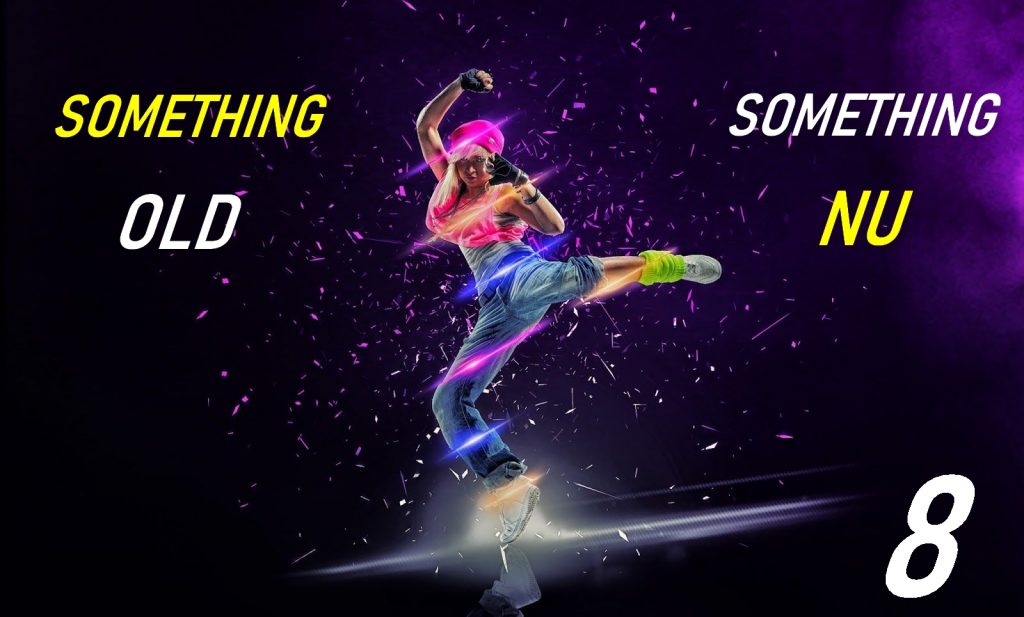 8PM CET – Marc Hartman – Something Old, Something Nu

20 mystic & electronic songs from Cabaret Noctume, Raze, Terr a.o.


Playlist in the comments below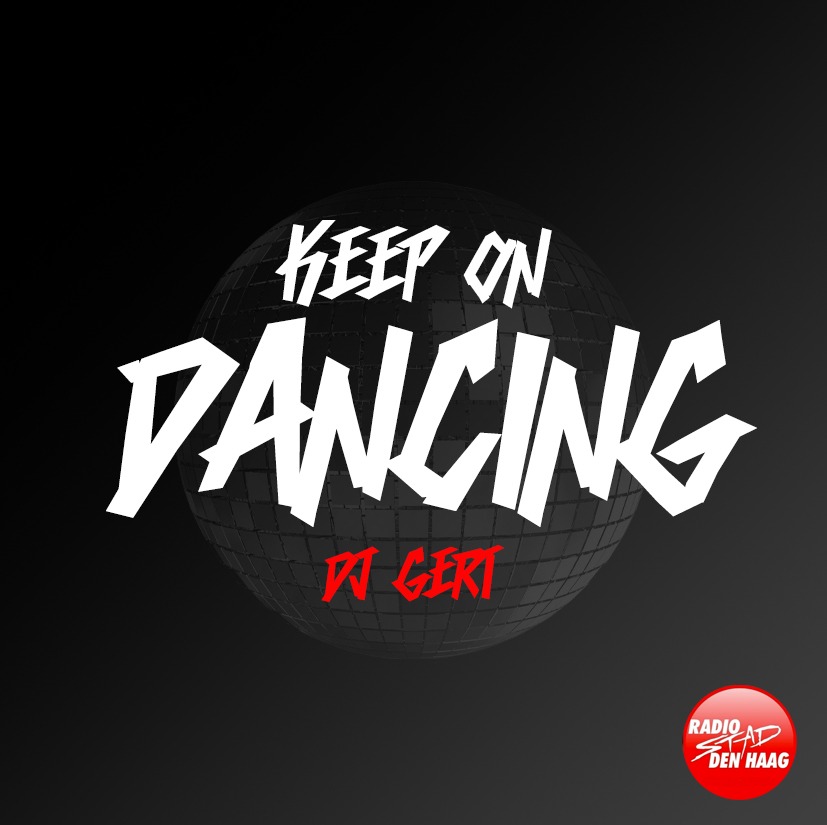 9pm CET – DJ Gert Immerzeel with
'Keep On Dancing' vol 15

Nu-Disco it is !

Playlist in the comments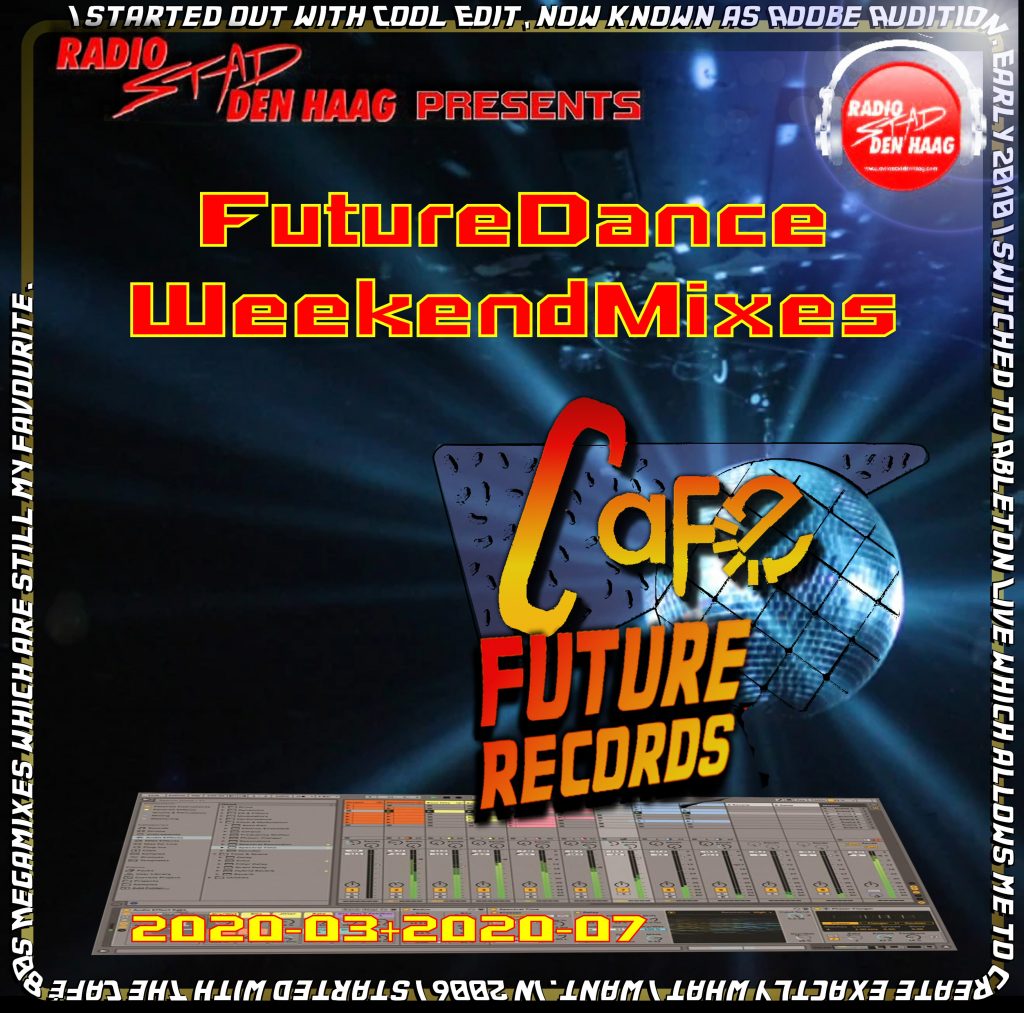 10pm CET – Alex Ivens closes every friday with Cafe FutureRecords.

Tonight Future Dance Weekend Mixes.
2 Mega mixes for the prize of 1 both made in 2020. In total 57 Pop & Disco tracks and Alex uses always fun samples

Playlist is in the comments below!


Rerun is saturday at 4pm CET.
8-10pm CET – Every thursday RMXD. on Radio Stad, welcome to show 113!
The best radio show for die hard Mix Freaks. Produced, put together and presented by Harold Zwaartman !
Click on audio & chat in our menu on top!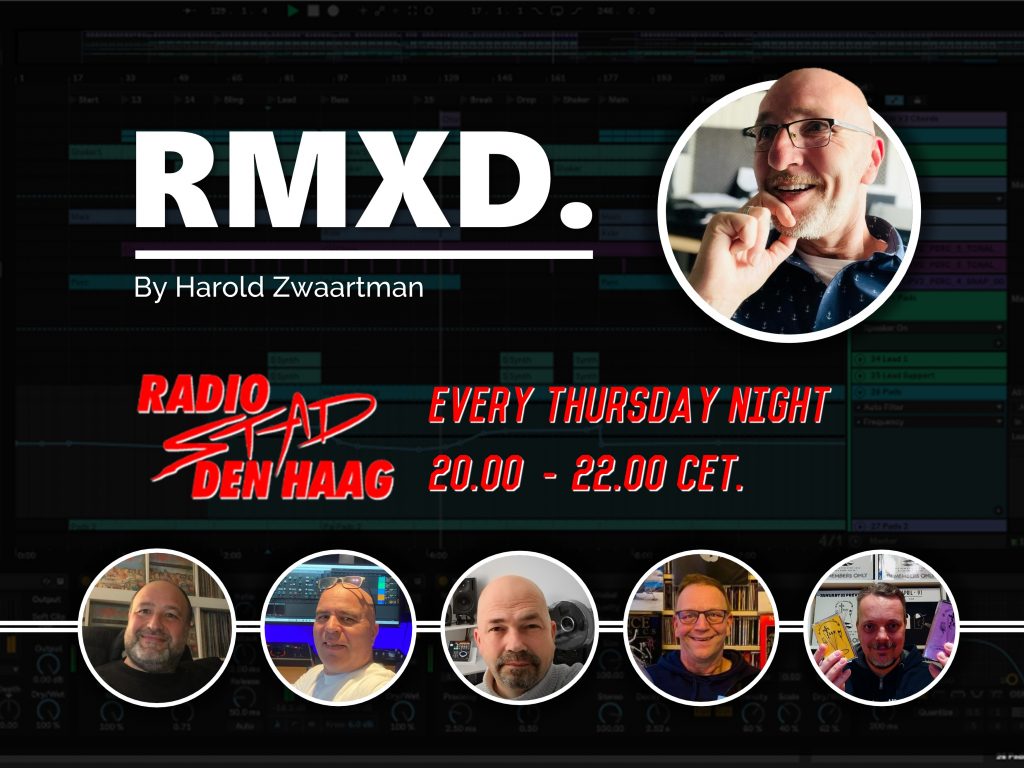 Enjoy a fantastic new episode with every week a special item & short interviews with DJ's and the best mixes & mash-ups from all over the globe.
With lots of dedication put together and hosted by DJ Zwaardski.
***
Here is the line-up for this evening !

DJ Emdee (NL) – It was'nt any further (Dennis Edwards vs Shaggy) (2023)
Tonny Barasco (?) – Gino Soccio Medley (Classic Bootleg) (1985)
Shahar Varshal (ISR) – A kiss from the 90's (2018)
Exclusive! Chris van Buren (NL) – Castles in the sky (80's style remake) (2023)
DJ Deedz (NL) – Italo Merged Sliced and Diced – Megamix (2011)
This weeks item JPL Choice (NL) – Globe drives me crazy (2021)
Joan Caramba, Dani Versal & Friends – 80's Megamix Vol. 2 (2017)
Silvère van Welsenis (NL) – Bug a Boo Janet (2023)
Robin Skouteris (GR) – Adele vs Chris Isaak vs Felix (2018)
Shahar Varshal (ISR) – A kiss from the 90's (2020)
Dizzy DJ (NL) – Mini weekend mix vol. 17 (2023)
***
Enjoy, as always…..RMXD!
For Mixfreaks, By Mixfreaks!
***
Please join our chatroom tonight! Share your stories with people from all over the globe. Let's connect ! RSDH makes it your night out!
De uitgebreide serie gesprekken met mixers en Dj's , oftewel een biografie in geluid, kun je op Harold zijn podcast volgen. RMXD the podcast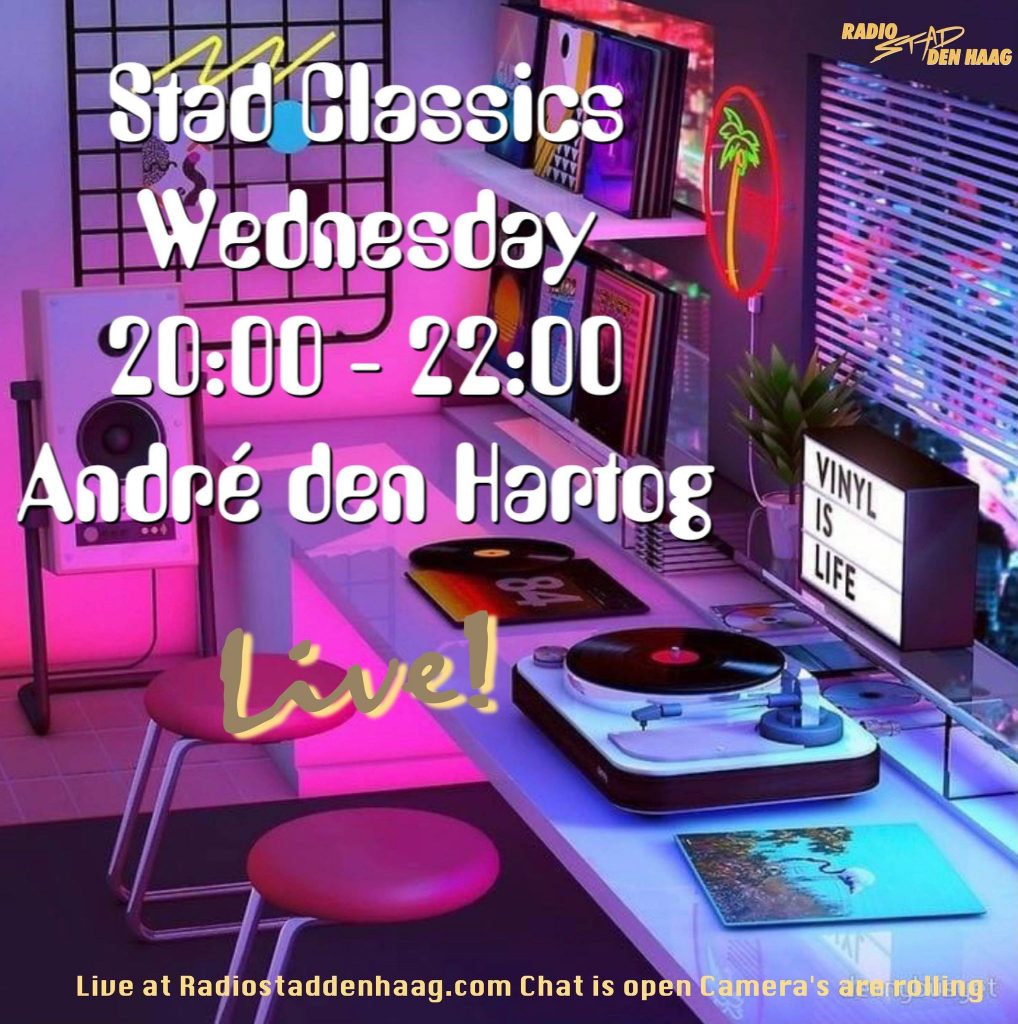 8pm CET- Live the 'Stad Classics' show hosted by DJ Andre!


Re-live your youth!
Andre used to be a club DJ in the 80s, has a huge vinyl collection and lots of music knowledge.

Expect music from the 70's, 80's, 90's. Music from the time you were dating and going to Clubs & Discotheques and..items like 'who sampled who' and other very nice music facts.

And…he always ends with a something special


Watch it here and join our chat!


20:00 uur – Andre Den Hartog draait vanavond weer gave platen uit zijn enorme archief.

'Stad Classics' is een programma waar je weer helemaal terug gaat naar je jeugd en dus ook jouw stap-tijd. De Marathon, Corniche Club, Het Teejater, Sandokan, Cartouche, Club Westwood, de IT, Tempel, La D S, of welke club dan ook! Misschien zelfs wel Studio 54! Stil zitten wordt lastig.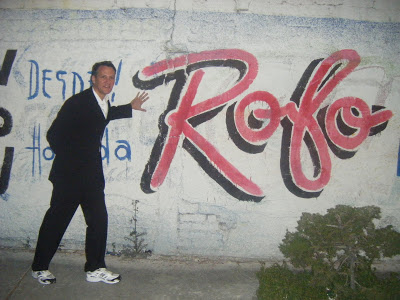 8pm CET – A Stad classic video-show dated April 4, 2010. This show was broadcasted in our first Studio owned by Herman van Velzen
(Once in a while we show a classic broadcast from our first studio. So no live show today. )
Geen Live show vanavond. In plaats daar van gaan wij terug in de tijd met een klassieke video. De uitzending is van 4 april 2010 opgenomen in onze eerste studio, van Herman van Velzen, aan het Koraalrood in Zoetermeer.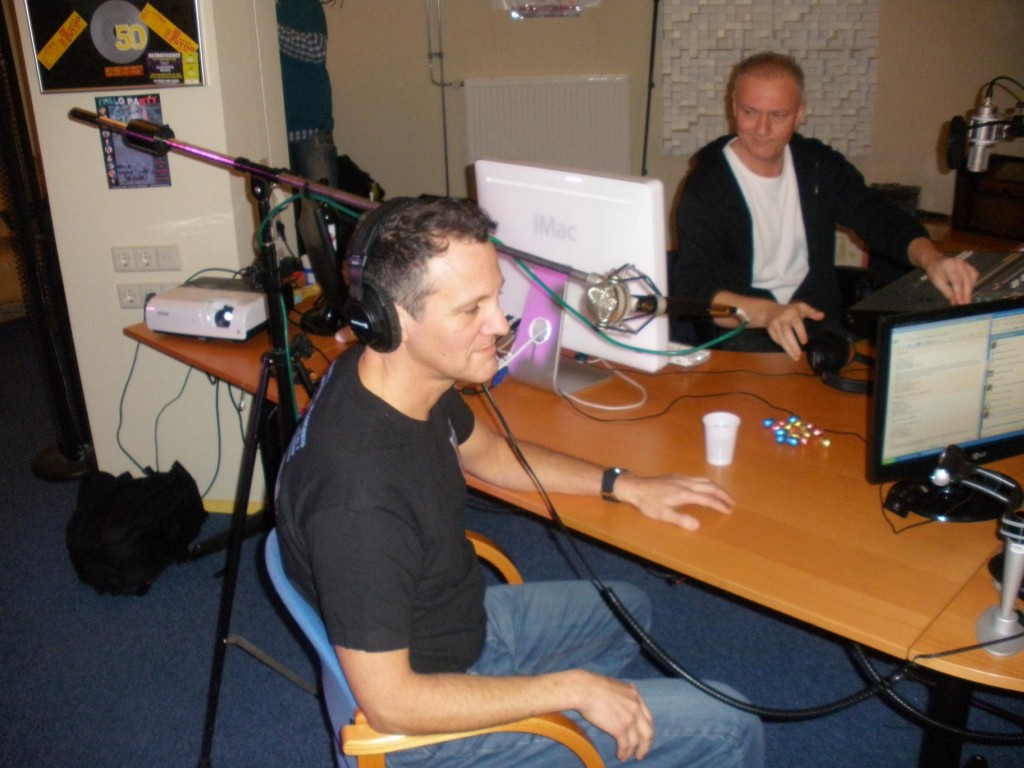 You will see John Sauli of Rofo as our guest in our former studio, 13 years ago!

Ga mee terug in de tijd, 13 jaar geleden op 1ste Paasdag. John Sauli van Rofo was onze gast die zondag avond.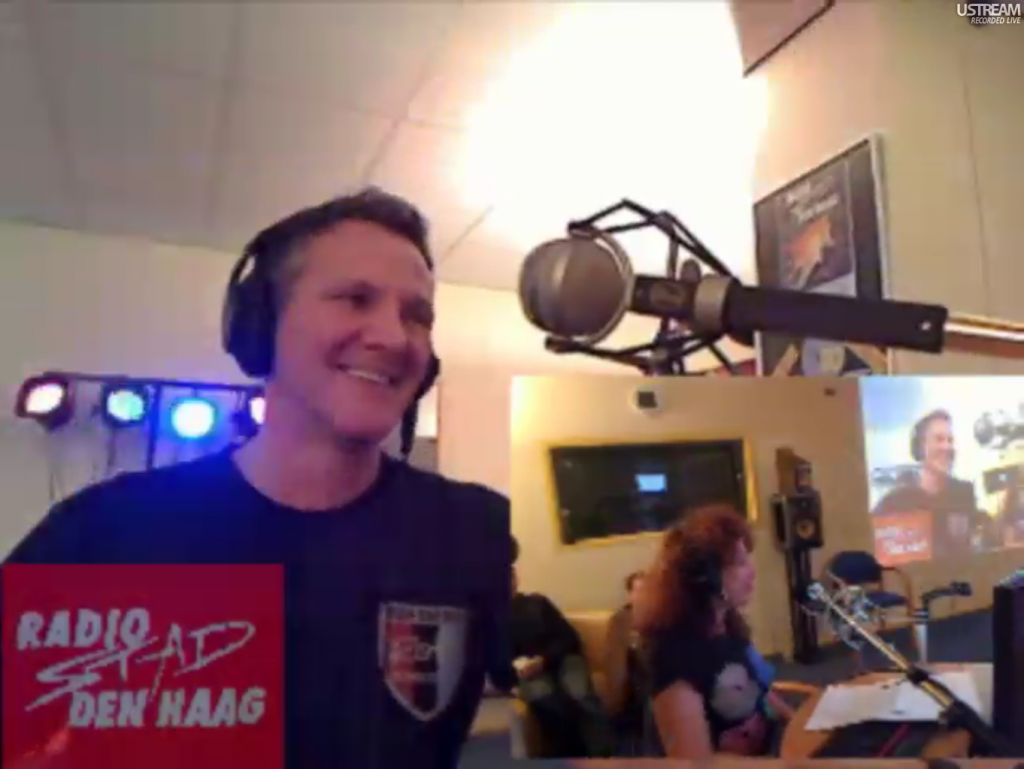 Besides an interview with John you can hear great music that we played that night

Popcorn in de aanslag. Veel plezier met het kijken naar deze klassieke uitzending!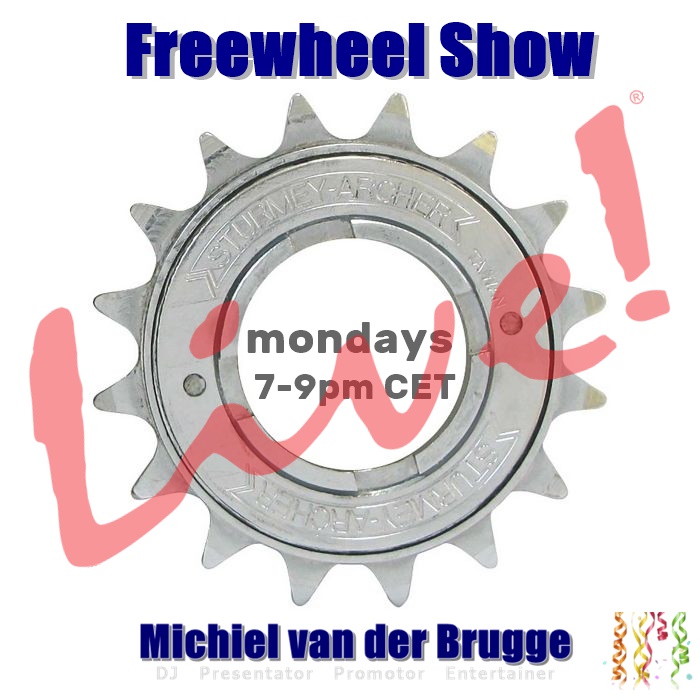 7-9pm CET – Michiel's Freewheel Show. He will play anything from pop to new wave music
21:00 CET – The one and only i Venti d'Azzurro live show hosted by Marcello!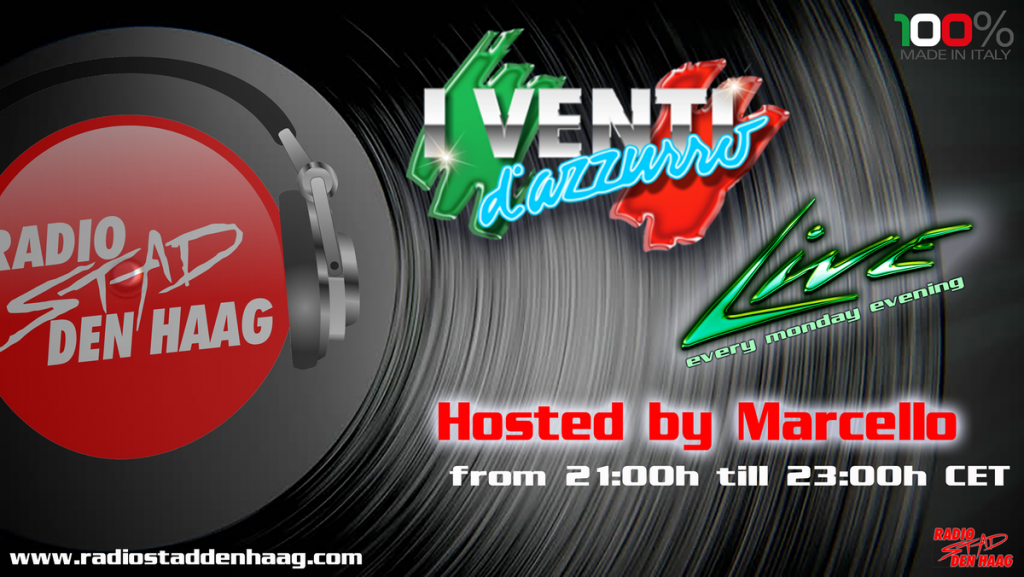 21:00hr CET. The i Venti d'Azzurro live show! Marcello will spin the best Disco and dance made in Italy from his own vinyl collection; Italodisco 100%! he will talk mostly in English giving you the best inside info on recordlabels, artists and producers … Marcello knows it all!

i Venti shows will be ready within 24 hours on Youtube. Audio can also be downloaded Just click on 'missed shows' section on top to see it all.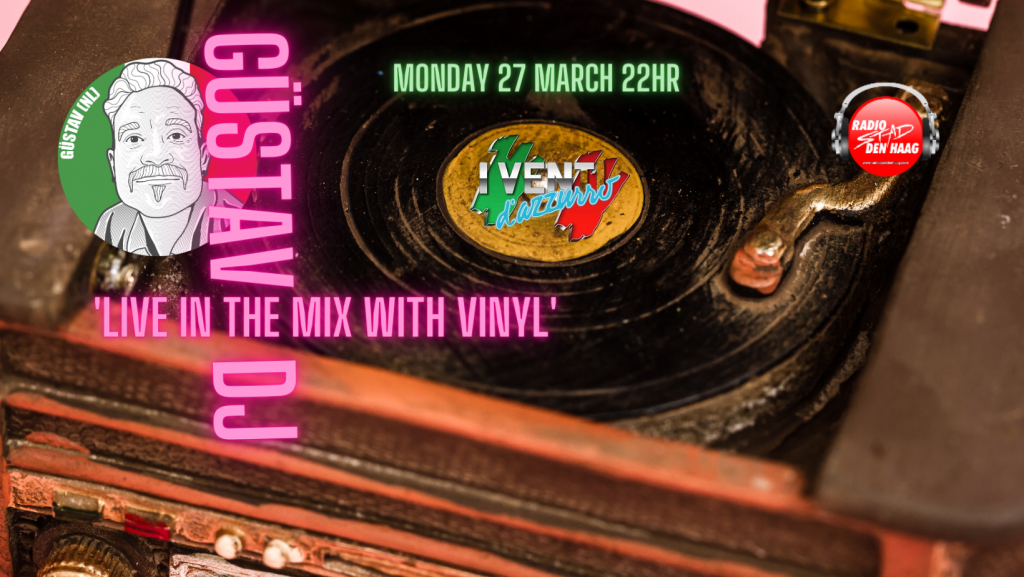 Included in tonights show….
A Live Vinyl Italo mix set by DJ Güstav !!