About Gwen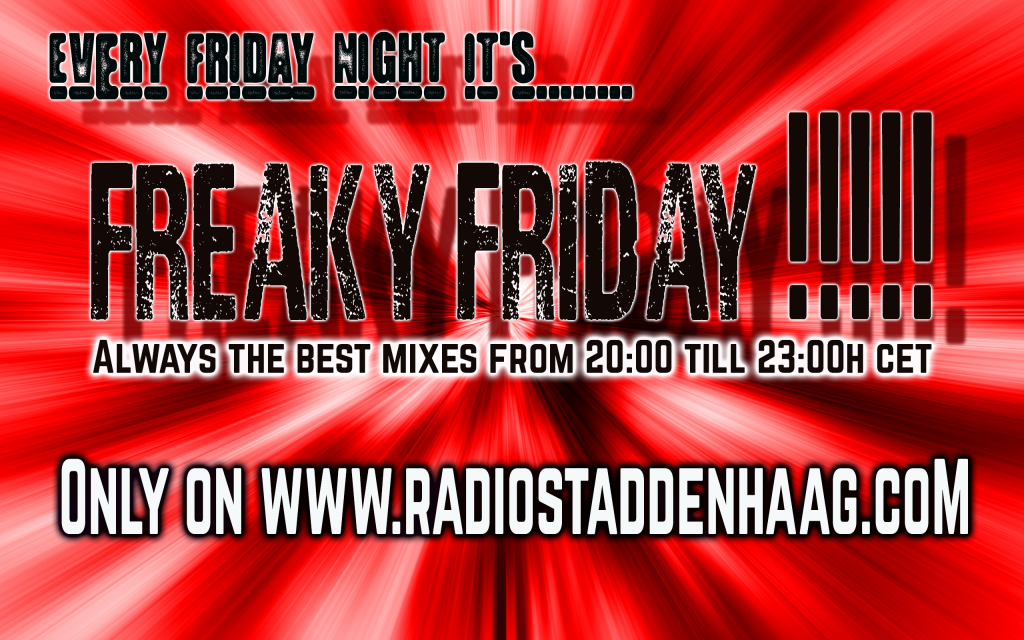 Here is your weekendstarter!
We make it your night out!
Every friday mostly brand new & unique mix-sets made only by excellent DJ's mixing Italo, Disco & Nu-Disco .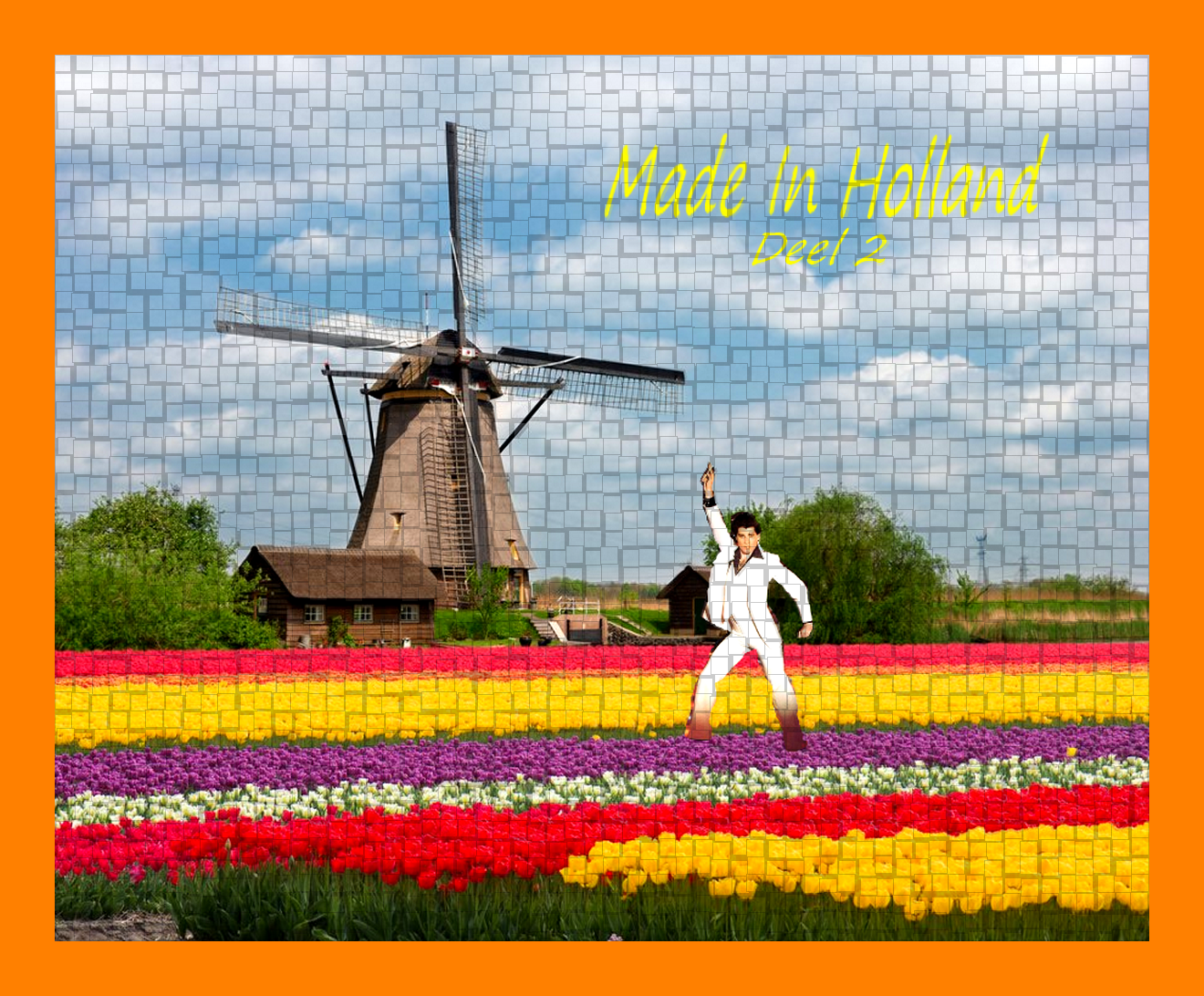 8pm CET – Marc Hartman opens the dance Club every friday!

Every time he comes up with a new series of Global mixes, We had already Made in Canada, Italy, Britain, USA and now..
Made in Holland Chapter 2 !
Brand new and first on air on your RSDH with tracks from The Chaplin Band, NoVo Band, Mai Tai and so much more fantastic Dutch Disco artists & groups!

Playlist is in the comments.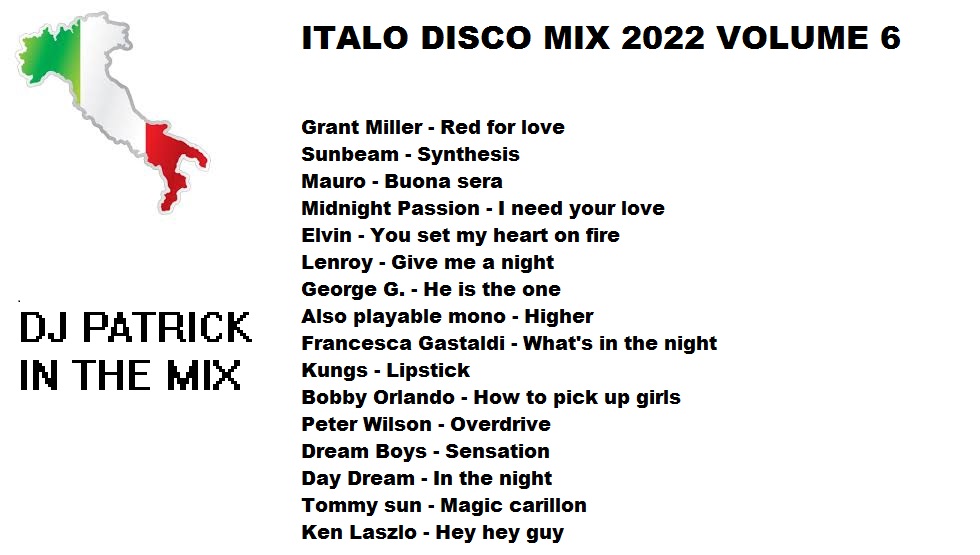 9pm CET – Patrick Camphens is next with a great Italo Disco Mix, vol 6 2022 !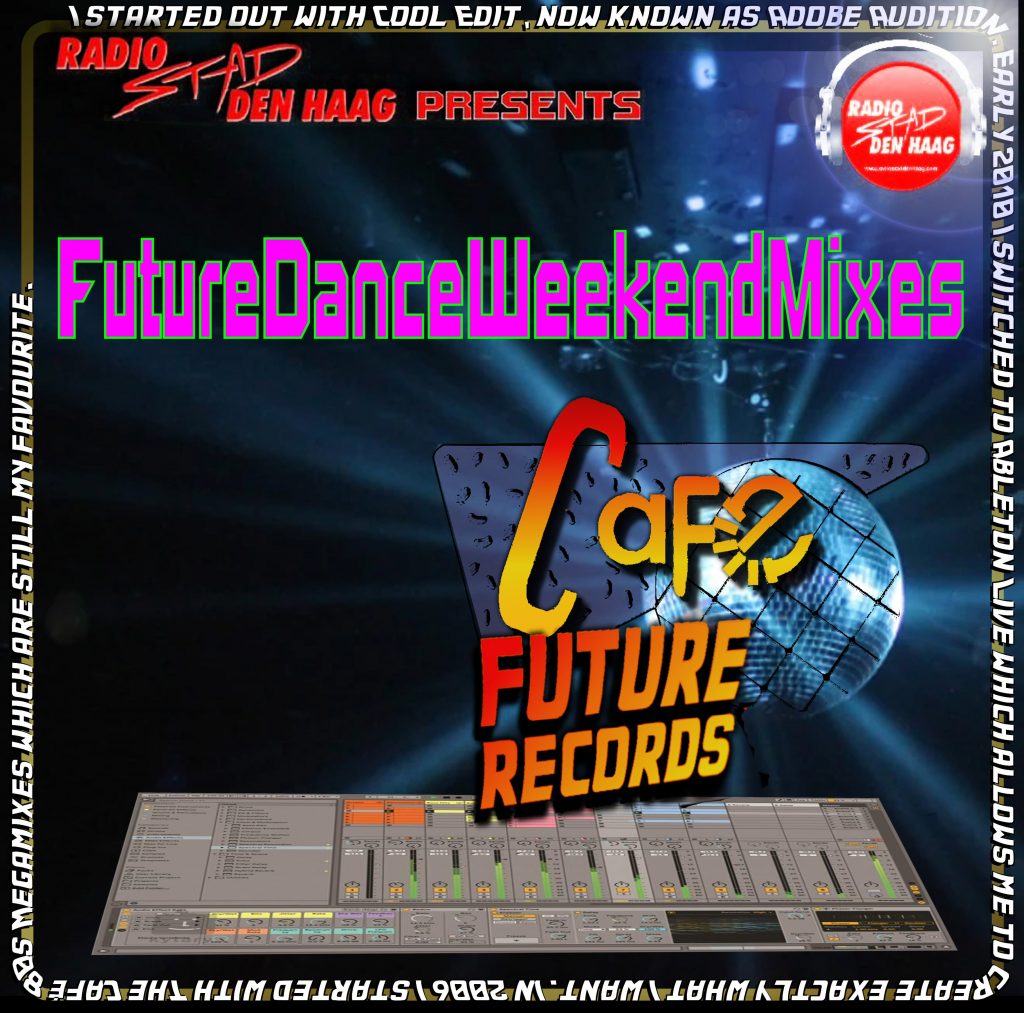 10pm CET – Alex Ivens closes every friday with Cafe FutureRecords.

In his Cafe FutureRecords series, tonight the Future Dance Weekend Mixes part 2.

Alex used an insane amount of tracks in this mix! Over 110 tracks; pop, disco, Italodisco, from the 80s & 90s and peppered with great edits and samples.. Again a masterpiece.

Playlist is in the comments.
Rerun is saturday at 4pm CEST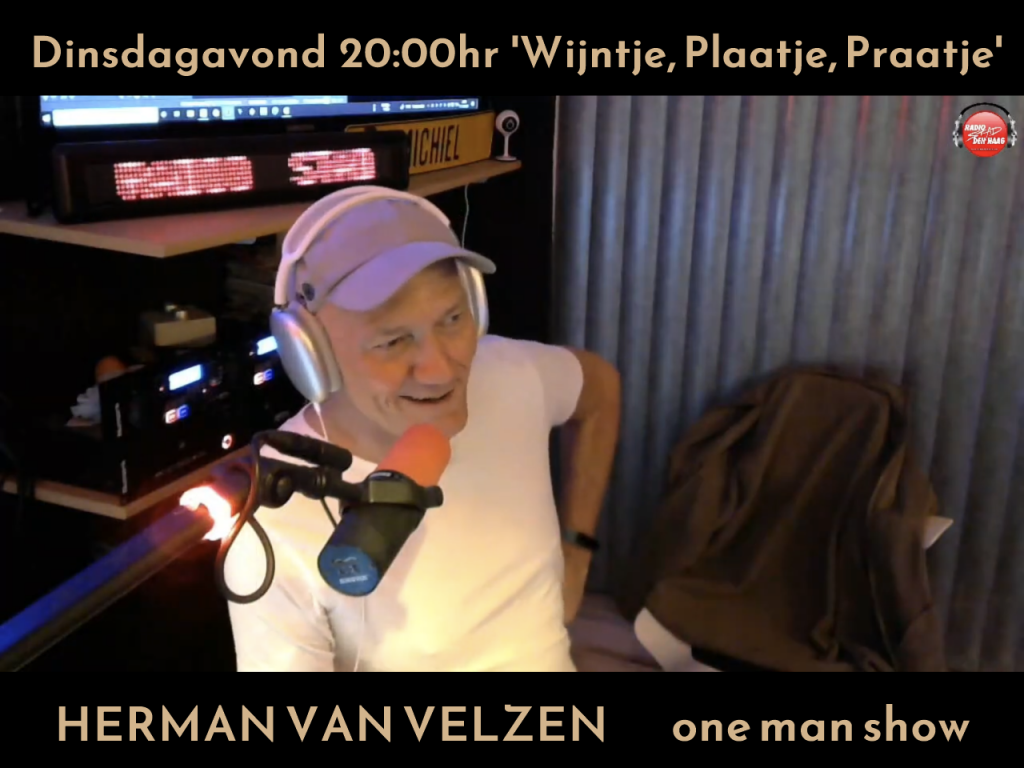 8pm CET – Herman van Velzen op je radio met 'Wijntje, Plaatje, Praatje'.

Ga er maar lekker voor zitten want het is altijd een show vol met verrassingen… oude reclames, leuke items, gedigitaliseerde audio fragmenten, mooie anekdotes van 40 jaar Radio Stad en natuurlijk heerlijke muziek uit onze jaren 80 en jouw Radio Stad tijd.

Geniet van Herman zijn creativiteit. Veel plezier met de live show! Volgende week is Gwen er weer bij!

Every tuesday a radio show (completely in Dutch) hosted by the co-founder of Radio Stad on FM in the 80s and also co-founder of Radio Stad on the internet that started in the year 2002. This DJ has worked for well known radiostations, is a voice over and now back on his roots. His name…. Herman van Velzen! The show is called 'Wine, records & chat'.
Herman will play pure Radio Stad pop and disco classics from late 70s and 80s but also a lot of audio fragments from the past and classic Radio Stad commercials.
The video will start at 18:45 hr. Please refresh round this time.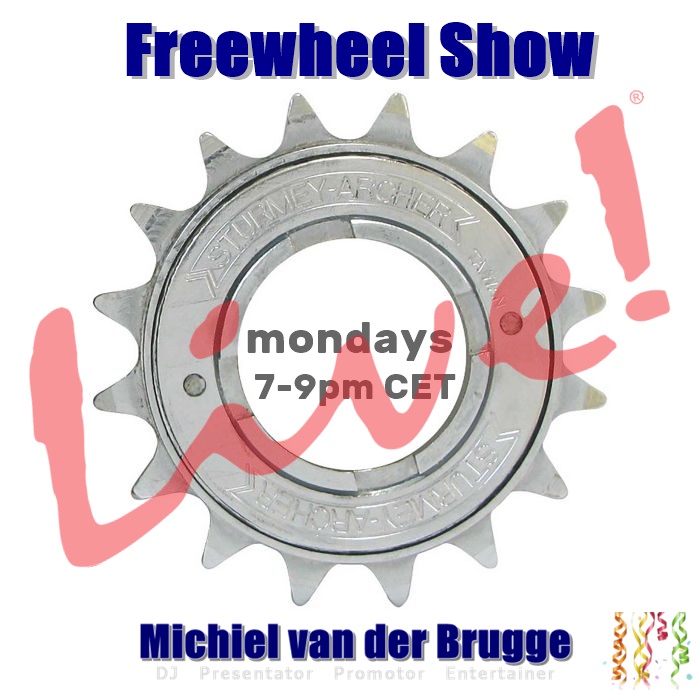 7-9pm CEST – Freewheel show. In 2 hours Michiel will play anything, from new wave to Disco and all in between.
21:00 CET – The one and only i Venti d'Azzurro live show hosted by Marcello!
Rimini Special update show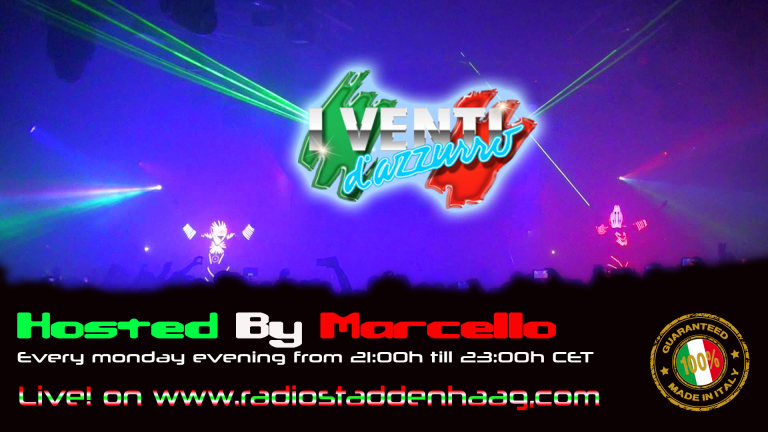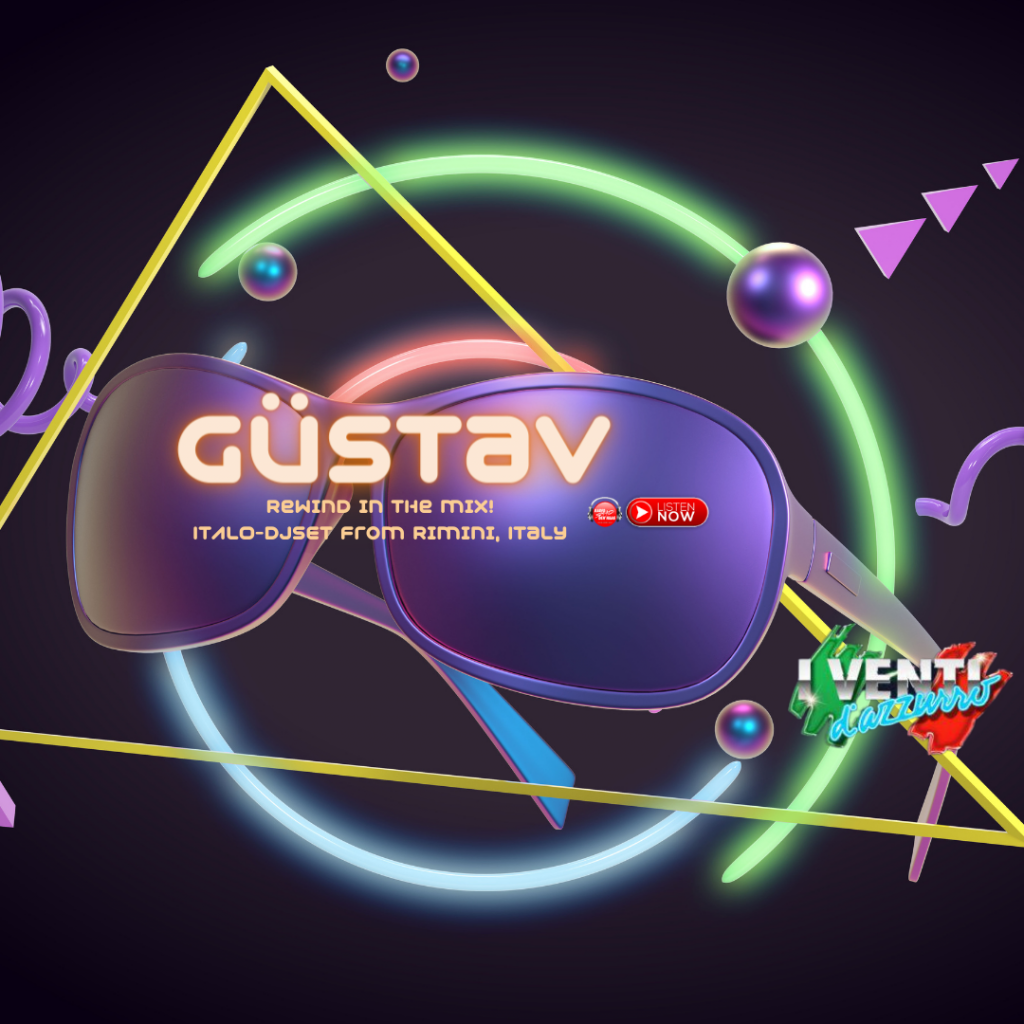 This evening in the i Venti show…
A live Mix-set by DJ Güstav!

last weekend on friday he performed in Rimini Altromundo Studios Italy. He was supposed to do also a live mix set on saturday in Riccione but that was cancelled. So…. exclusively tonight the rewind of this particulair mixset!

Enjoy all the stories tonight and great music from vinyl by Marcello.
21:00hr CET. The i Venti d'Azzurro live show! Marcello will spin the best Disco and dance made in Italy; Italodisco 100%! he will talk mostly in English giving you the best inside info on recordlabels, artists and producers … Marcello knows it all!

i Venti shows will be ready within 24 hours. On Youtube and Mixcloud. Just click on download section on top to see it all.

We are Back on air !. Every sunday we make it your night out with the best live shows online. let us entertain wherever you are! Studio Cams are rolling and the chatroom is open !.
RSDH where it all started, 40 years ago in 1982!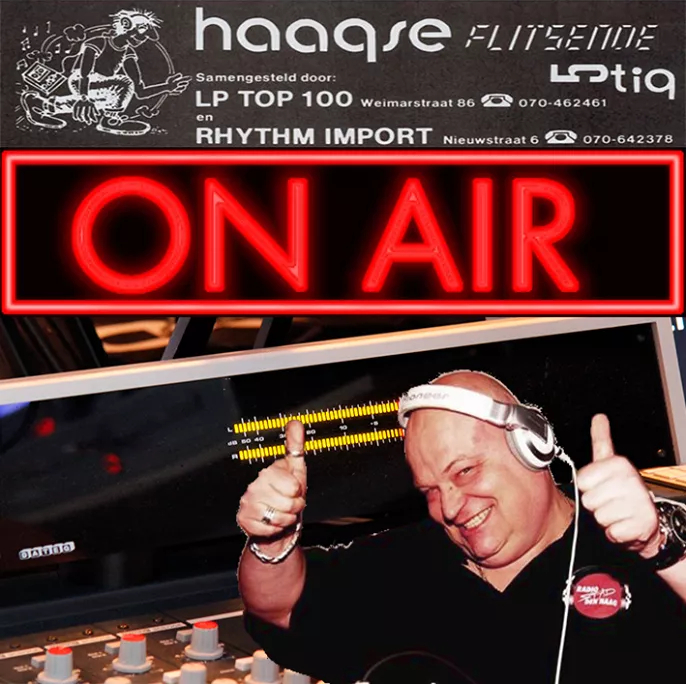 5-7pm CET: DoucheCo with Michiel. He will play the best tracks from the ultimate classic hit chart once broadcasted in the 80s on RSDH. Today the chart from may 25th, 1985 . Click HERE to see the charts.

Zit je er weer klaar voor?
Jullie hebben via facebook je keuze gemaakt en Michiel draait ze vandaag uit de Haagse Flitsende 50 van 25 mei 1985!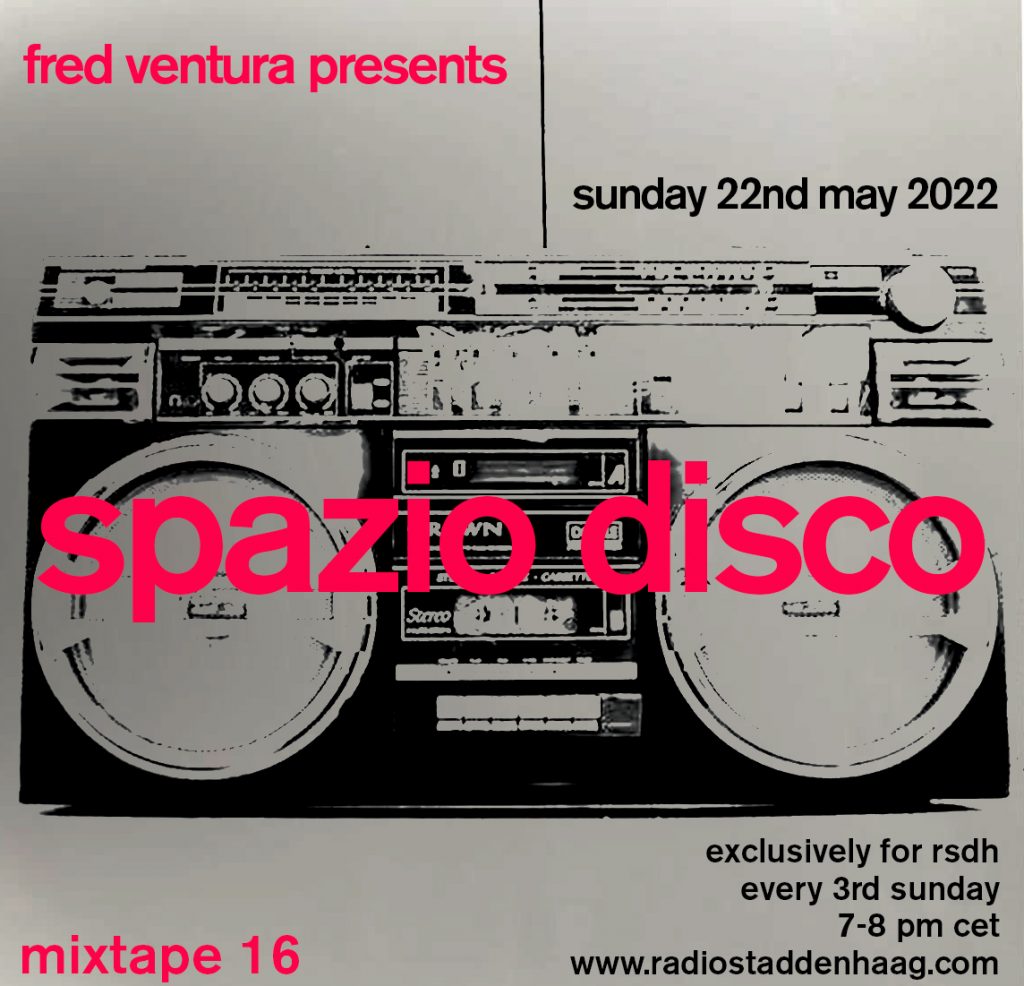 7-8pm CET – Spazio Disco by Fred Ventura!
You had to wait a week longer for this special Mix-Tape vol. 16 but its worth it!
Listen to Fred's choice of music for this month and.. especially made for the listeners of Radio Stad.
In this month'mix tape tracks from Endrick Schroeder, The Weeknd, Etienne Daho a.o.

Visual including playlist made by Maurizio Giovane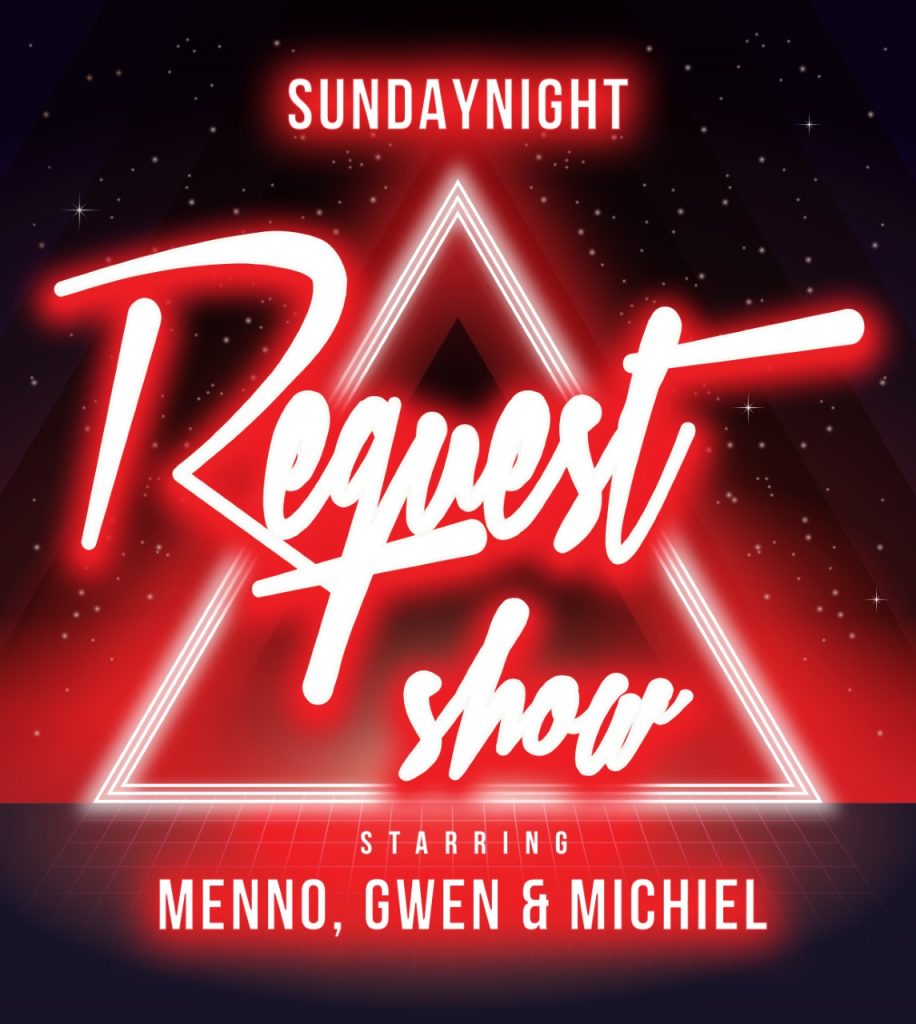 8pm CET – Welcome to the legendary sundaynight live show. Sunday nights are the best way to end your weekend. And…your Gang is complete again; Menno, Gwen & Michiel will entertain you and play some of your requested tracks and You will hear stories by Menno & Gwen who were in Rimini last weekend for an Italo Party.


Join our Global chatroom and interact with the Italo & Radio family!
1982-2022 … 40 years your Italo & High Energy Station


This evening we will remember ofcourse Vangelis who passed away this week but also Giorgio Stefani, the other half of Charlie project, he also passed away…. RIP
A new Nouvelle Phénomene-Talk to me came out and Marc Hartman (Nat. mixer and known for his APK mixes) made a fantastic track called Sending Angels in a project named Pax Romax feat Bandy Soos. All revenues of this track will be donated to Giro 555 for Ukraine! We have the latest new Styloo on vinyl, bought in Riccione Italy from Rino & Walter.
PTB's choice is back this week. Paul from Scotland chose a track from an upcoming album called 'Pure Italo Disco 1' on Aztec Records. We will play Fulvio Colasanto feat Chris KD – Lonely Time.
And who knows, more unexpected tracks we feel like playing, will come your way!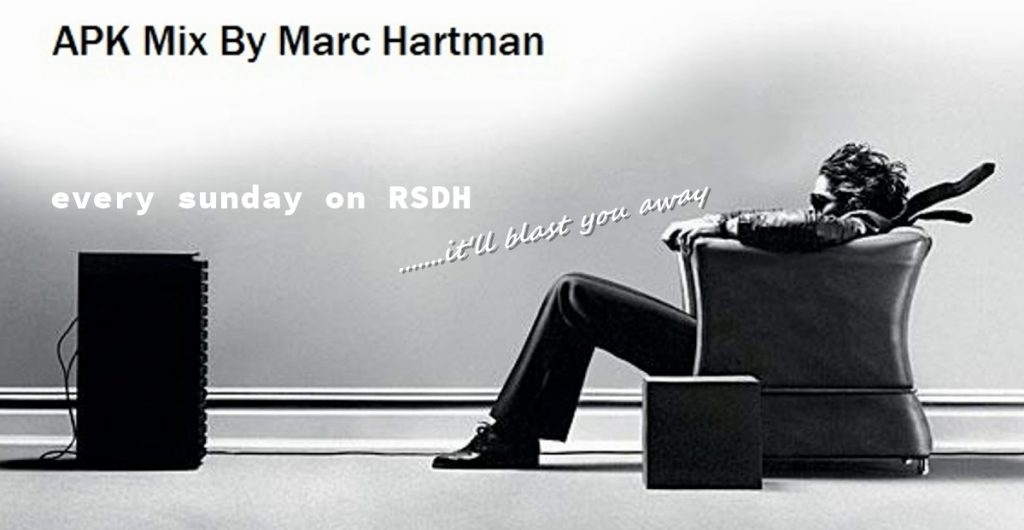 Also Every sunday, a bit after 10:30pm CET a mini-mix (APK mix) by Dutch national mix DJ Marc Hartman.

Tonight; 'Searching The night away'

Even-over-half-met Hartman' (Radio 10) met een gave APK mix.
Within 24hrs all shows are on Mixcloud & Youtube thanks to Rick, playlist will be in the comments, and on Facebook.
Saturdays on RSDH is your total mix experience. We make it your day & night out! From 4 till 11pm CET. Chat room is open, see you there!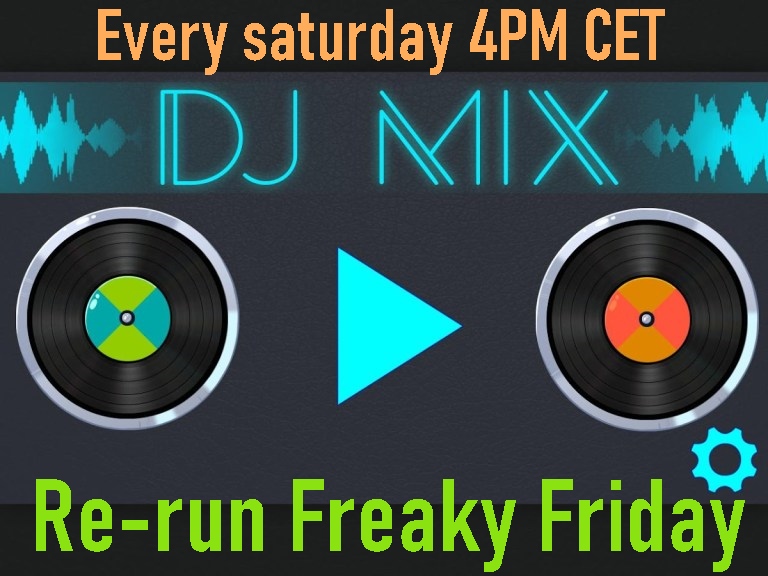 4-7pm CET– Re-run of our friday mix-sets. In case you have missed it or, too good not to listen again;

*Marc Hartman – Disco Made in Holland mix chapter 1

*Antonio Maiorano – ItaloDisco Takes over Rimini replay 13-14 Maggio 2022

*Alex Ivens – Cafe Future Records presents Future Dance Weekend Mixes

See for all details our friday post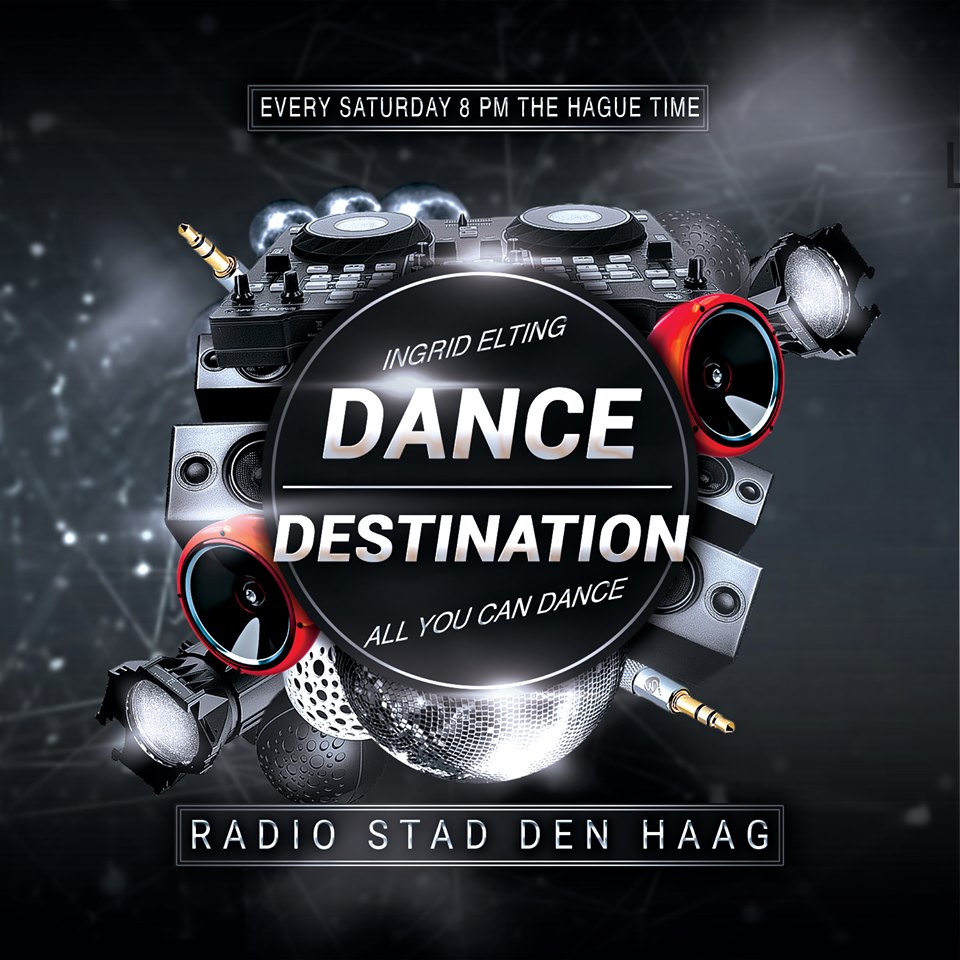 8-9pm CET We rerun a mix by Ingrid Elting in Dance Destination.

Enjoy one hour ABBA in the mix!! All you can Dance…

9-11pm CET -A brand new RMXD. show
Hosted by Harold Zwaartman aka DJ Zwaardski and Completely in English!
Season number two, episode 69, your weekly breathtaking suprises of mixing and tonight a packed show!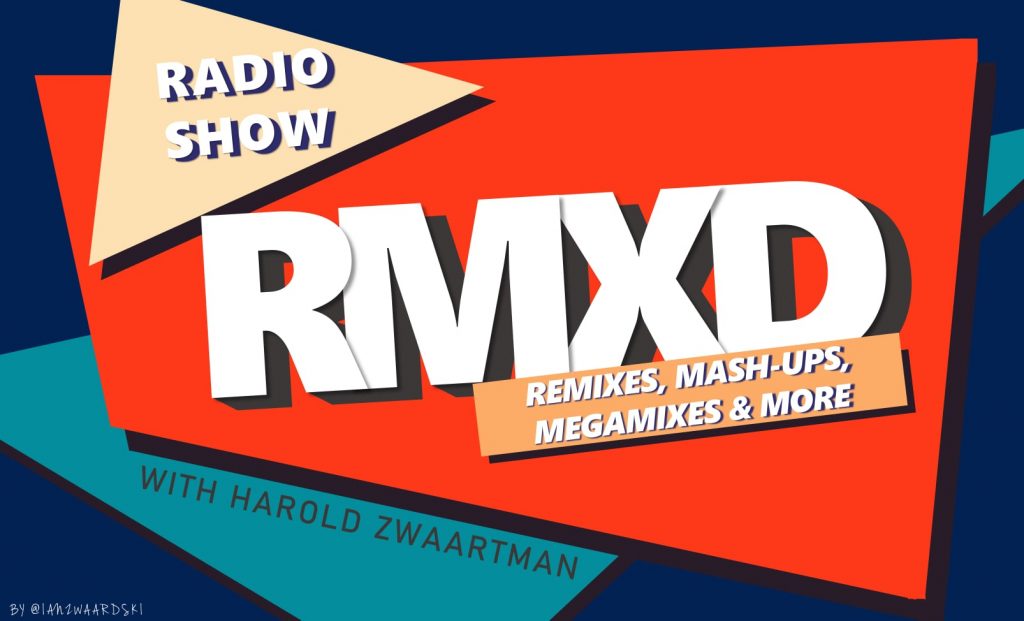 ***
Do you like Megamixes, Remixes, Mash-ups & Bootlegs? Do you get goosebumps when you hear a fantastic transition, or crazy edits?
Then this is the place to be on a saturdaynight.
***
Tonight the debut of Teddy O Sey. We have no idea who he is or, if it is his real name. But on the label of the bootleg 'I love Music' it says;
"Mixed by Teddy O Sey". Nickname maybe?
***
We also have Pieter Joosten (Known by The Mission Impossible Mix). Tonight in his mix series 'Spielerei' we play vol 7. (and you may guess which tracks are used)
***
Then DJ Marco Oude Wolbers ( very active on DMC and mighty creative). Listen to his fantastic 'hits from the past in the mix'
***
DJ Phil Mixcoast is here again tonight and he put his creative fingers on Lisa Stansfield….. Who would'nt want that?
***
DJ Maik Schafer did his 'pleasure and pain' with Cindy Lauper in a big suprise version.
***
Furthermore on the Deejay guestlist this evening;
Roel Regelink, The Berman Brothers, Ron Bunschoten, Kees Franken,
Bob Snoeier & Marc Basten and Rutger Kroeze
***
And the main items like JPL's Choice and Sergi Elias' Spanish Heroes.
***
Listen to all previous shows via his mixcloud
For Mixfreaks, By Mixfreaks!

Please join our chatroom tonight! Share your stories with people from all over the globe. Let's connect ! RSDH makes it your night out!
De uitgebreide serie gesprekken met mixers en Dj's , oftewel een biografie in geluid, kun je op Harold zijn podcast volgen. RMXD the podcast