About Gwen
Saturdays on RSDH is your total mix experience. We make it your day & night out! From 4 till 11pm CET. Chat room is open, see you there!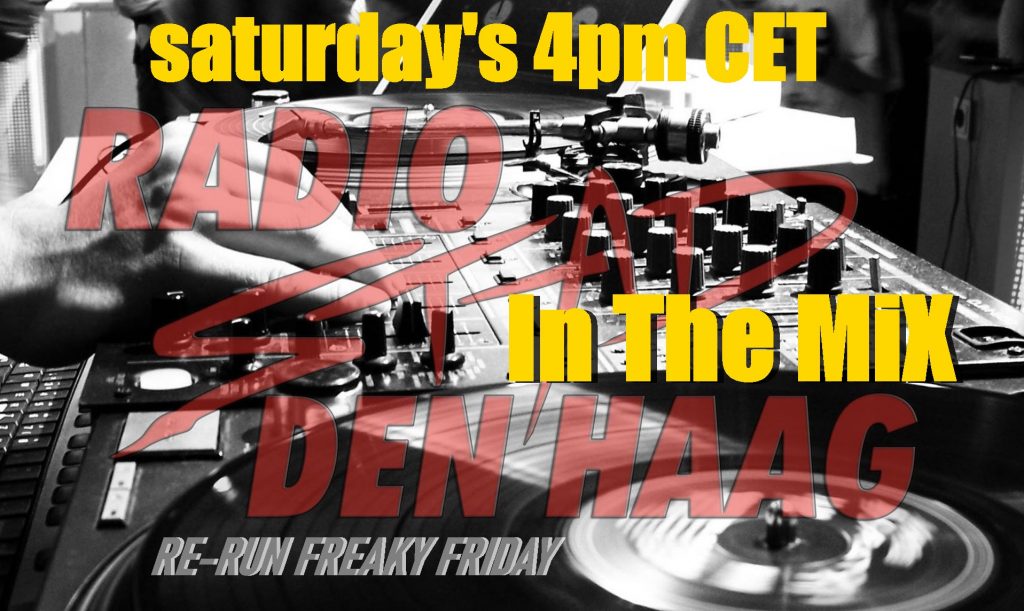 4-7pm CET– Re-run of our friday mix-sets. In case you have missed it or, too good not to listen again;

*Marc Hartman – Chill Deephouse late summer edition
*Sies naipal – S-Mix 11
*Alex Ivens – Cafe Future records; Cafe 80s Yearmix 1985-2

See for all details our friday post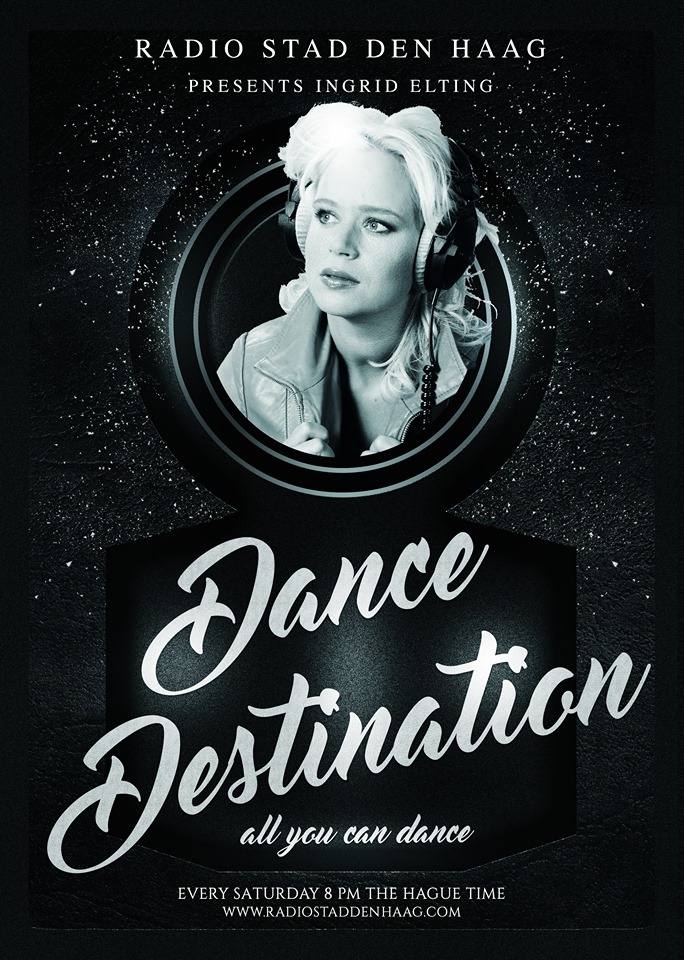 8pm CET– Dance Destination. Every week a fresh mix by Miss Ingrid Elting. Tonight in All You Can Dance…
'Indian Summer'.

9-11pm CET – DJ Zwaardski takes you every week on a Grand Mix Journey.
The one and only Mix show on Dutch Radio! Here is what's on episode 35 tonight;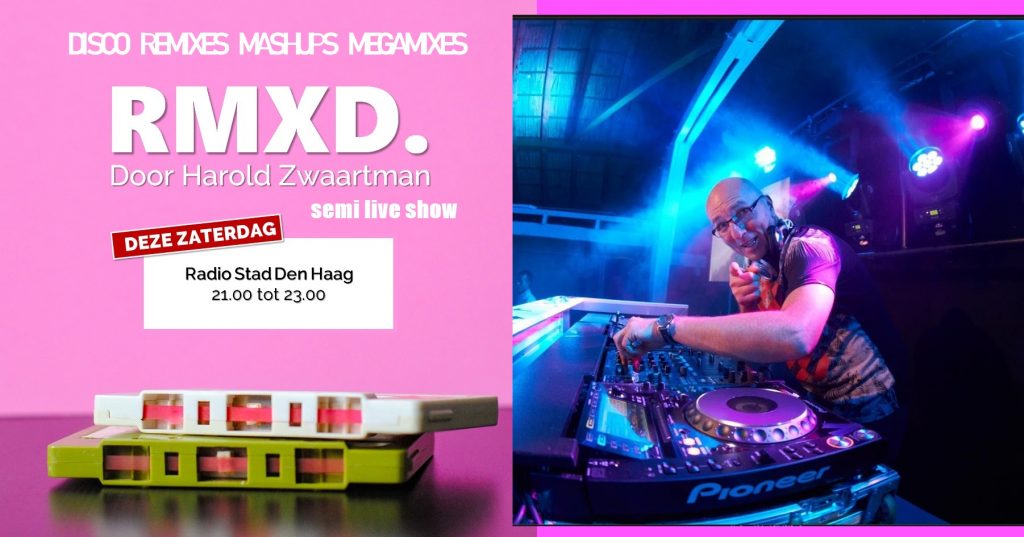 Tonight it's mix-time again. You like mash-ups? Megamixes? Bootlegs? Then there's only one spot where your dreams will be furfilled…..join in at 9 cet for a new RMXD The Radioshow.
Your host Harold Zwaartman will bring an international selection of mixes. Tonight our main items are there:
The GrandStory's & the Hithouse Classic. And…a new Item; The DMC classic by Dennis de Haan.
on the special guestlist are mixes from:

From France… DJ T with Pain de Mix vol 1
DJ Pat with Phone home mix
DJ Prince
Gershwin
Dani Versal
DJ Nobbie
Ron Bunschoten
and… 2 mystery mixes…can you guess from whom??
Please join our chatroom tonight! Share your stories with people from all over the globe. Let's connect ! RSDH makes it your night out!
De uitgebreide serie gesprekken met mixers en Dj's , oftewel een biografie in geluid, kun je op Harold zijn podcast volgen. RMXD the podcast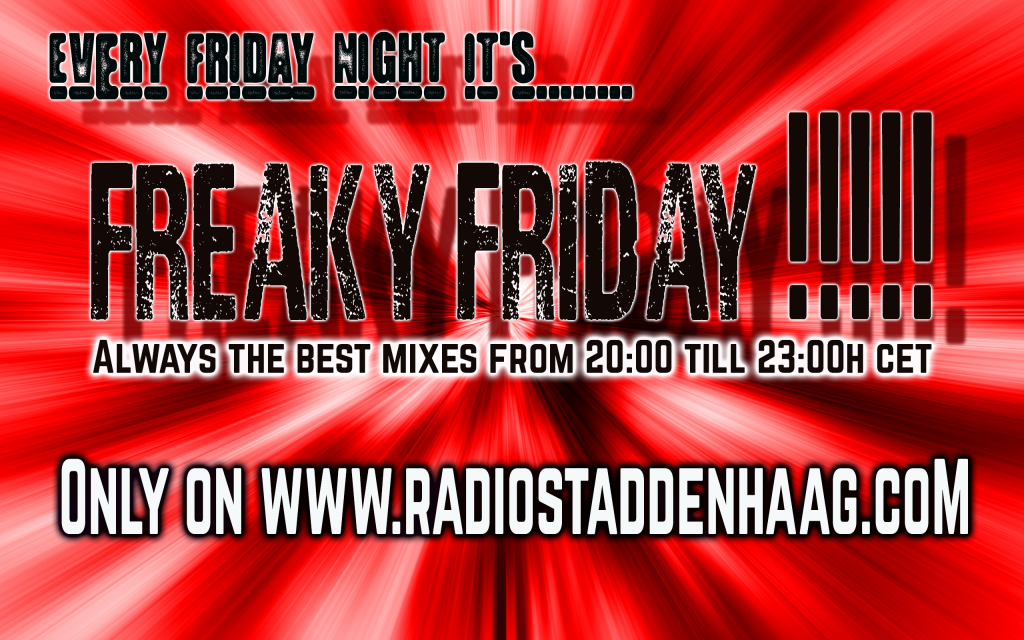 Here is your weekendstarter!
We make it your night out!
Every friday mostly brand new & unique mix-sets made only by excellent DJ's; Italo, disco & New Gen .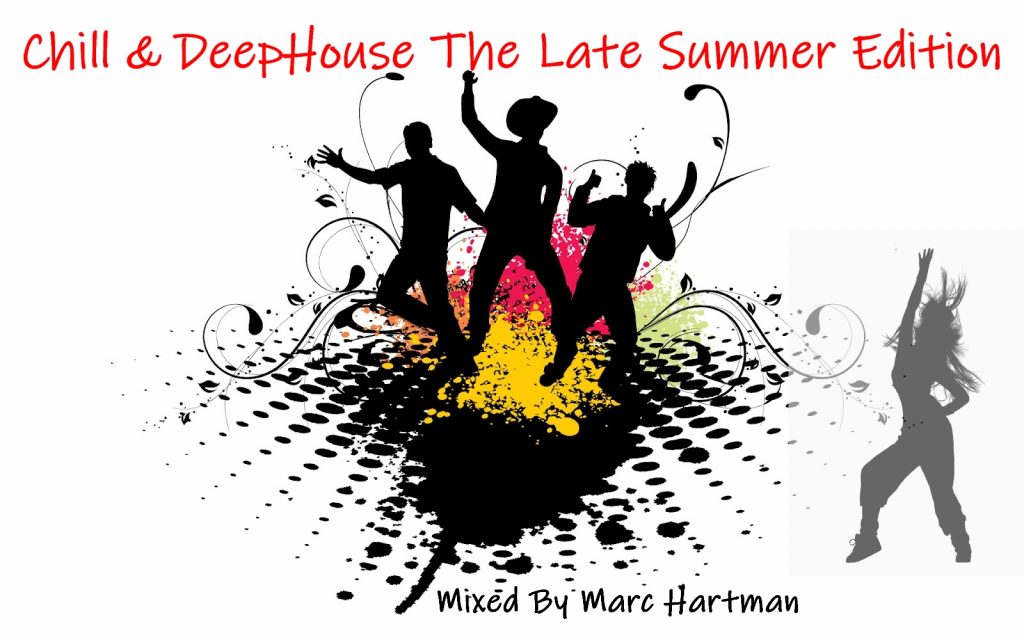 8pm CET -Marc Hartman (Radio 10) opens every friday! In his series Chill Deephouse here is the Late Summer Edition!
With tracks from Luther Vandross, Patrick Ford a.o..

Playlist in the comments!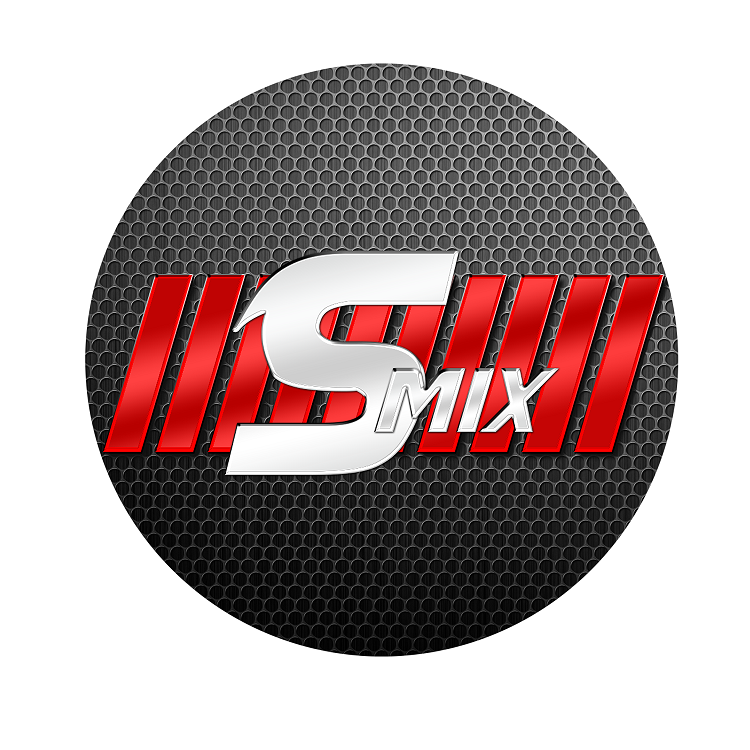 9pm CET -DJ Sies Naipal entertains you with his S-Mix vol 11 Funky Groovy Disco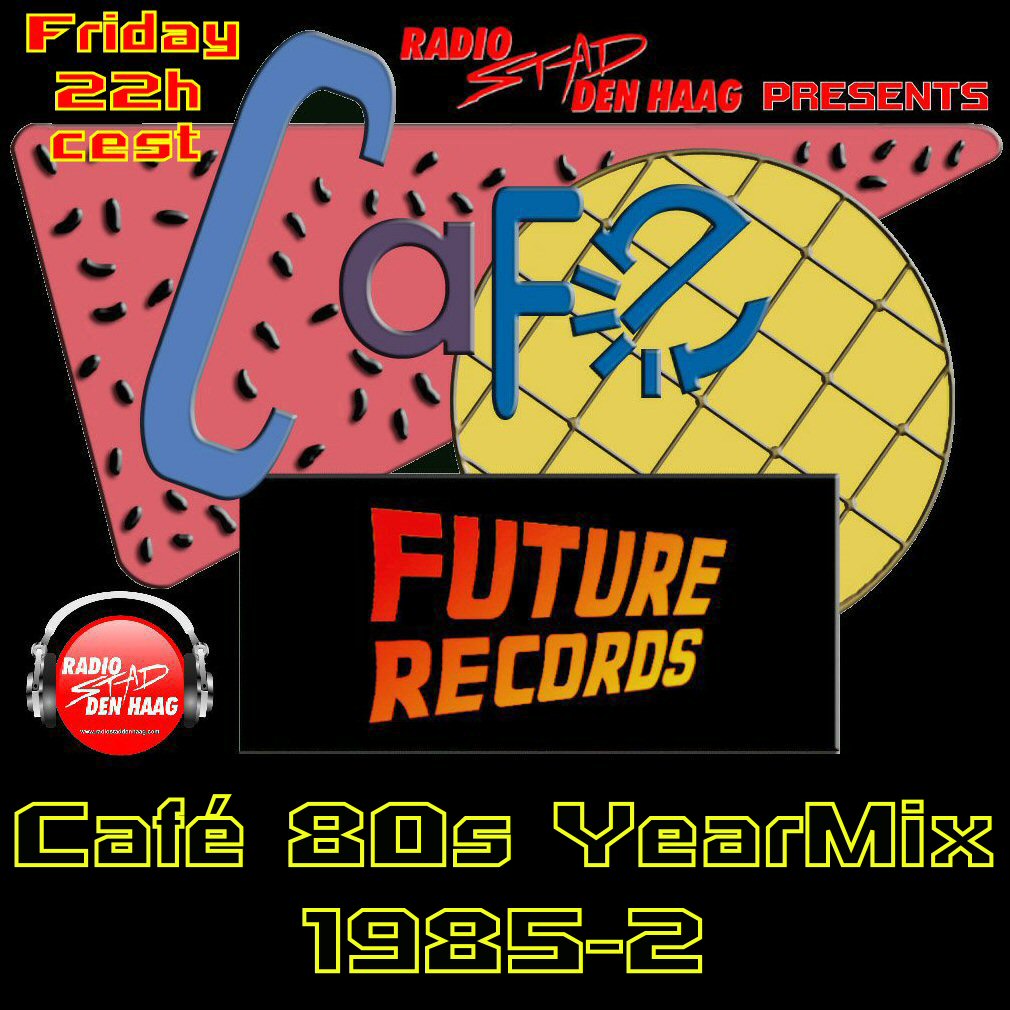 10pm CET – Alex Ivens closes every friday's line-up with Cafe Future Records. In tonights episode;
Cafe 80s Yearmix 1985-2, packed with samples and edits and always with a personal announcement by Alex himself!

Playlist is in the comments.
Rerun is saturday at 4pm CEST
Video starts at 19:45, please refresh your browser by that time to see the videoscreen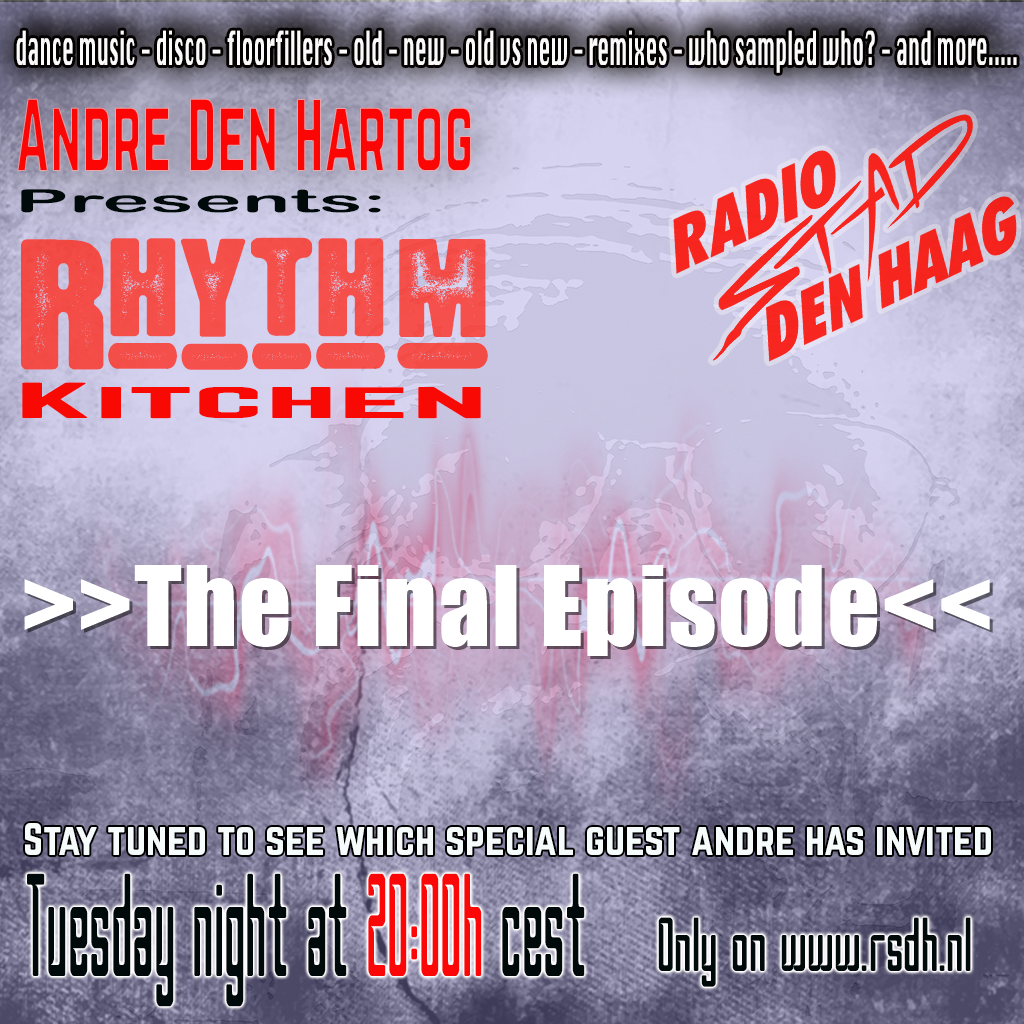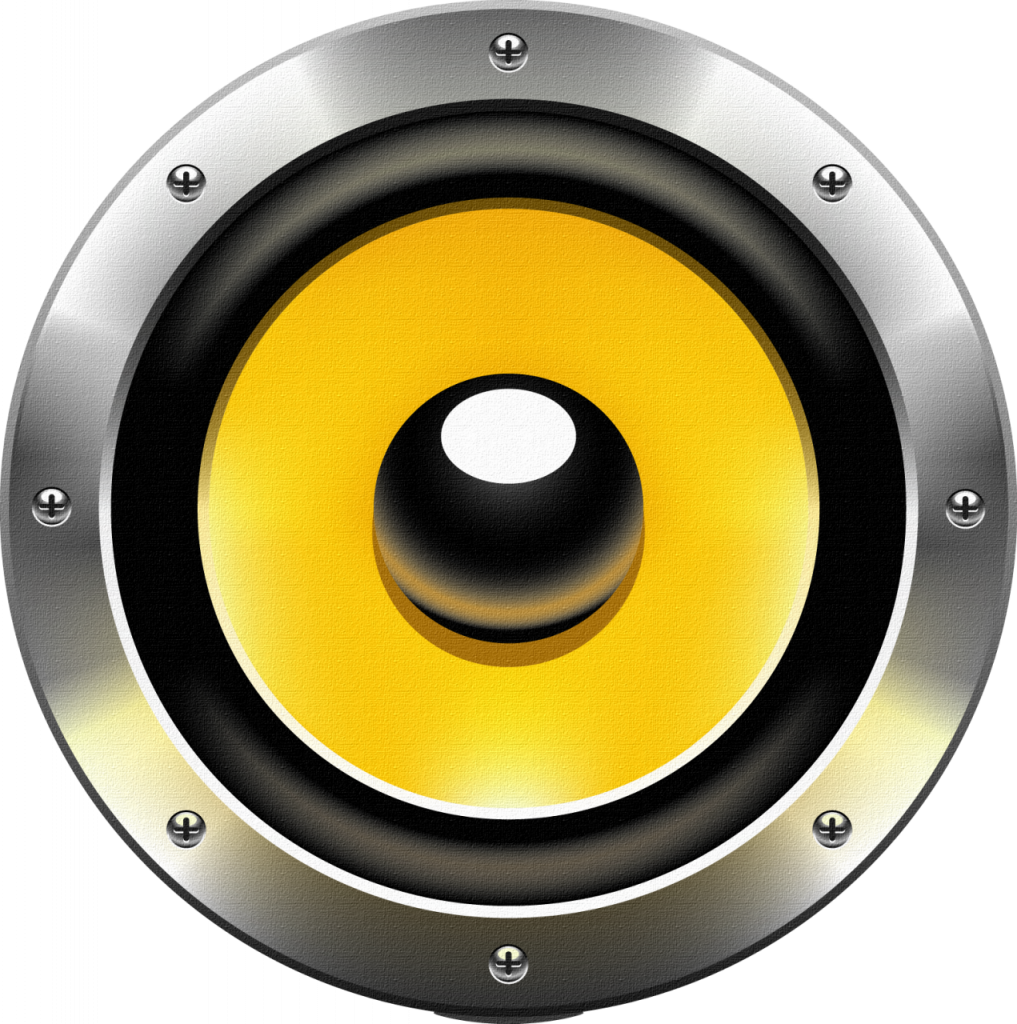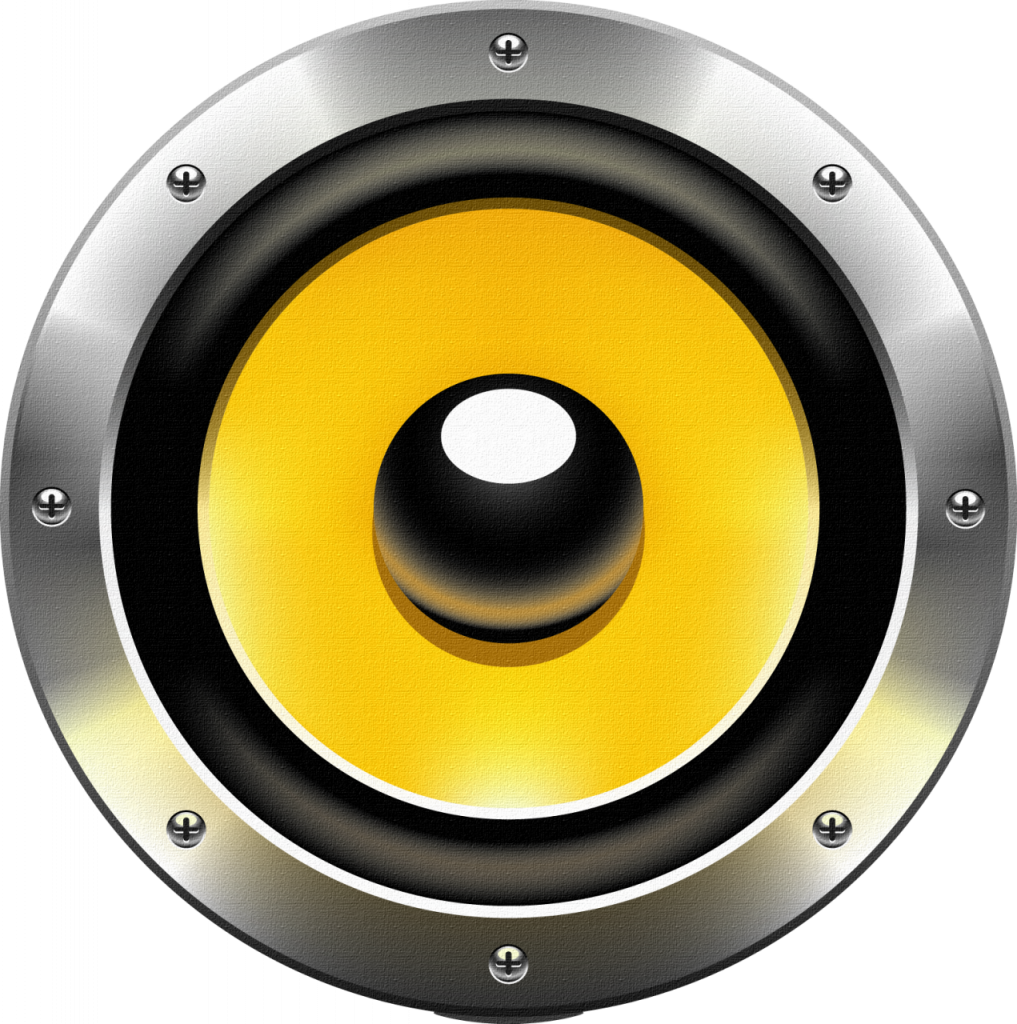 WE – ARE – LIVE – AGAIN!
Let us entertain you this Tuesday night for the last time. Rhythm Kitchen show stops. Marco di Luna will officially announce that he is no longer able to participate due to private obligations. Therefor this show has come to an end. Lets make it a very good last one!
Thanks to you all for listening the last years!!
Cams are rolling and chat is open between 20:00 and 22:00h cet!
Hosted by Andre den Hartog and Mix DJ Alex Ivens!
The video will start at 18:45 hr. Please refresh round this time.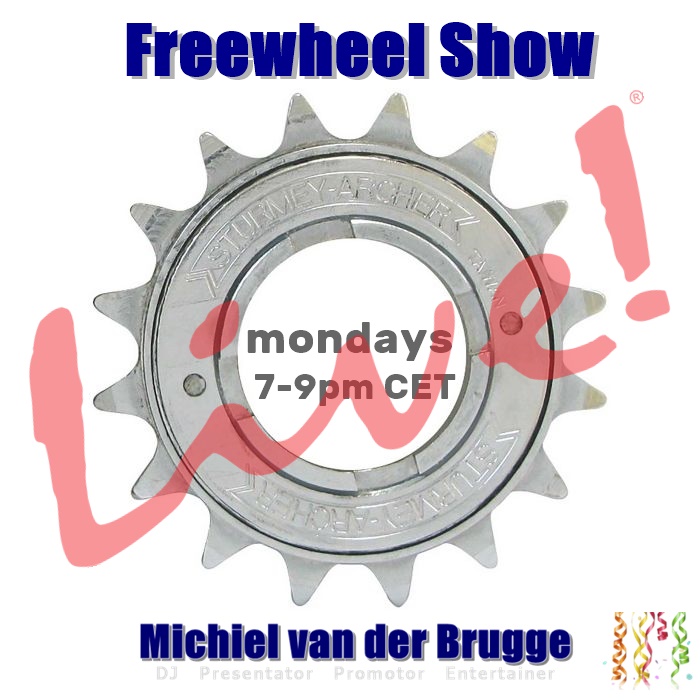 7-9pm CEST – Freewheel show. In 2 hours Michiel will play anything, from new wave to Disco and all in between.

21:00 CEST till 23:00 – The one and only i Venti d'Azzurro live show hosted by Marcello!
21:00hr CET. The i Venti d'Azzurro live show! Marcello will spin the best Disco and dance made in Italy; Italodisco 100%! he will talk mostly in English giving you the best inside info on recordlabels, artists and producers … Marcello knows it all!

i Venti shows will be ready within 24 hours. On Youtube and Mixcloud. Just click on download section on top to see it all.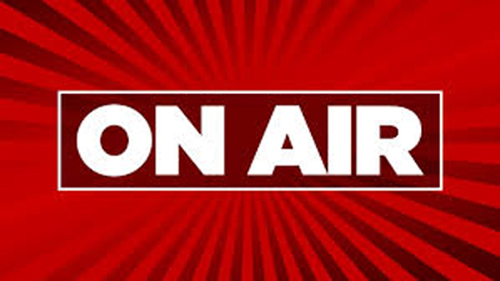 Back on air !. Every sunday we make it your night out with the best live shows online. let us entertain wherever you are! Studio Cams are rolling and the chatroom is open !.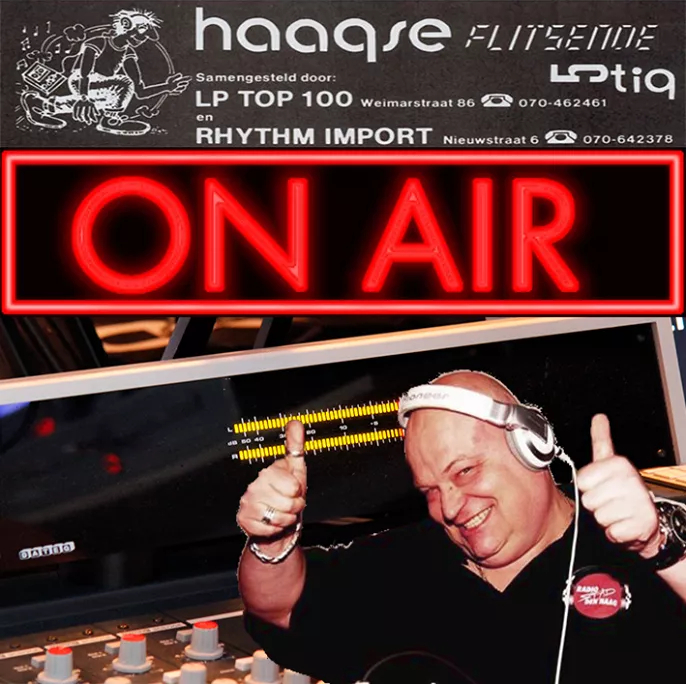 5-7pm CET: DoucheCo with Michiel. He will play the best tracks from the ultimate classic hit chart once broadcasted on RSDH.
Today's chart is from 20th of September 1986. Click HERE to see the charts.
Zit je er weer klaar voor? Jullie hebben via facebook je keuze gemaakt en Michiel draait ze vandaag uit de 'Haagse Flitsende 50' van weleer. Vandaag van 20 September 1986.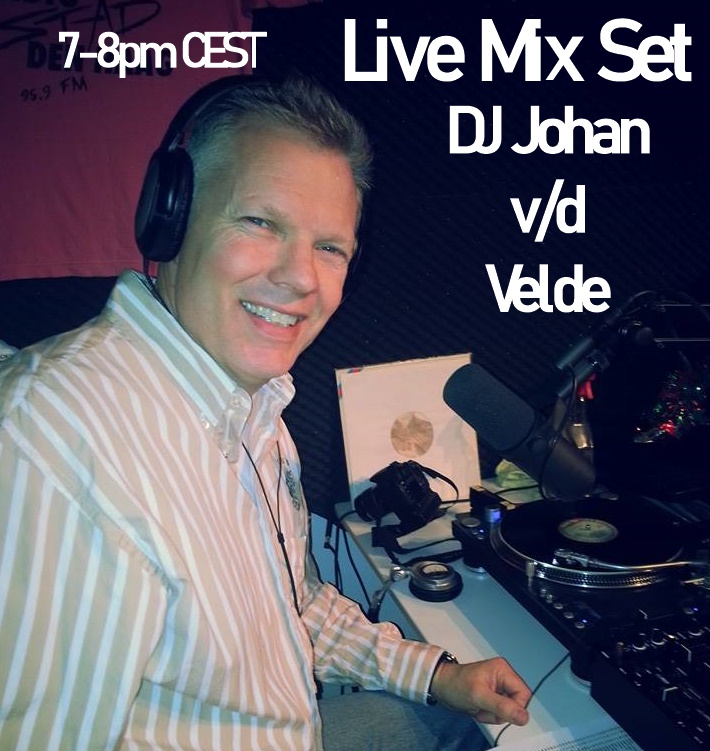 7-8pm CET – "Club 972" means a live mix set in our studio!
Tonight we present DJ Johan! Watch him perform here and enjoy his choice of Disco music.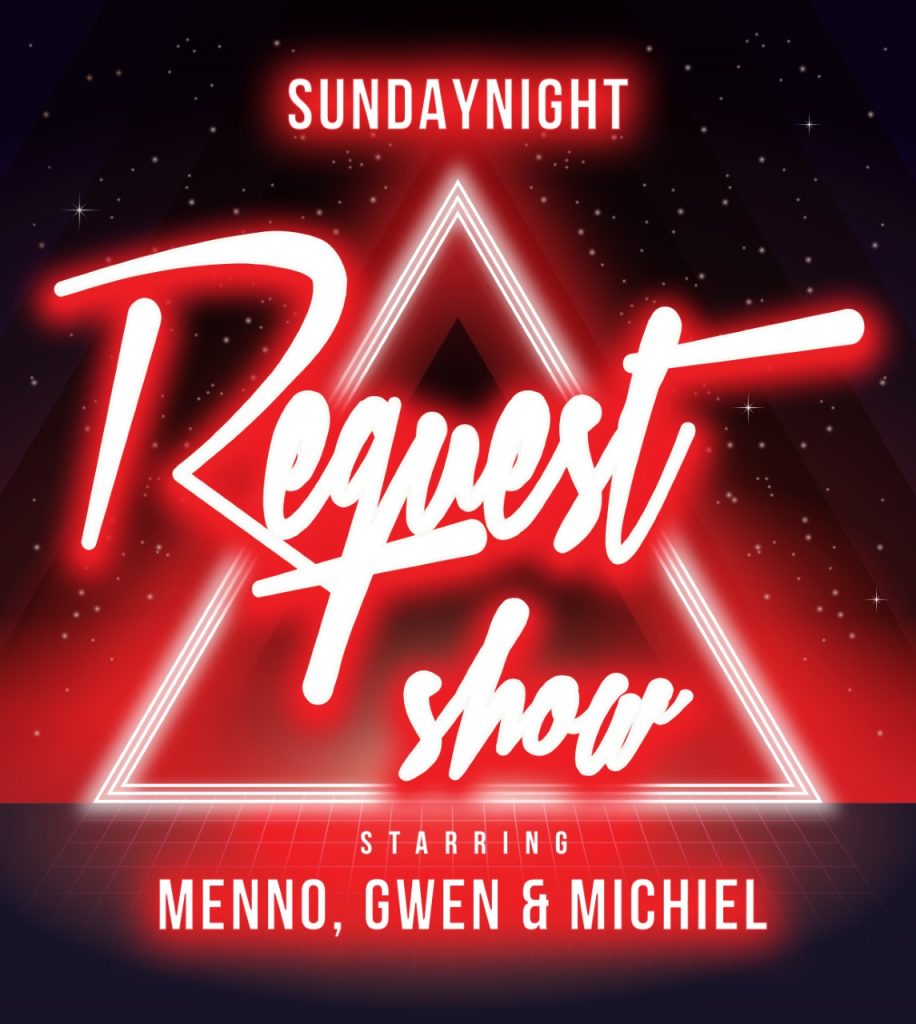 8pm CET – Your gang is back on track! Menno, Gwen & Michiel ! We missed you so we are looking forward to a great new live show.
We take your requests, if we have the time! Click HERE and surprise us!
While we were on holiday we received some new music to promote. A lot came out and we pick a few. I am sure you will here lots of other new music in Will Reids show in 2 weeks. From Sweden PBH Media we will play Burning with desire and Stagazing by Humanoid invasion. Linda Jo Rizzo has a remaster of her classic track from 1987 called Perfect love (Zyx) and a new KC & the sunshine band track composed by Roberto Zanetti (Savage) and KC. The new Sauvage is out on vinyl next monday and we will play the Balearic remork by Mono Han (aka Alessandro and Davide Piatto of N.O.I.A. fame) of Discoscuro & JMC (matteo Logi) Just to touch her… and so much more!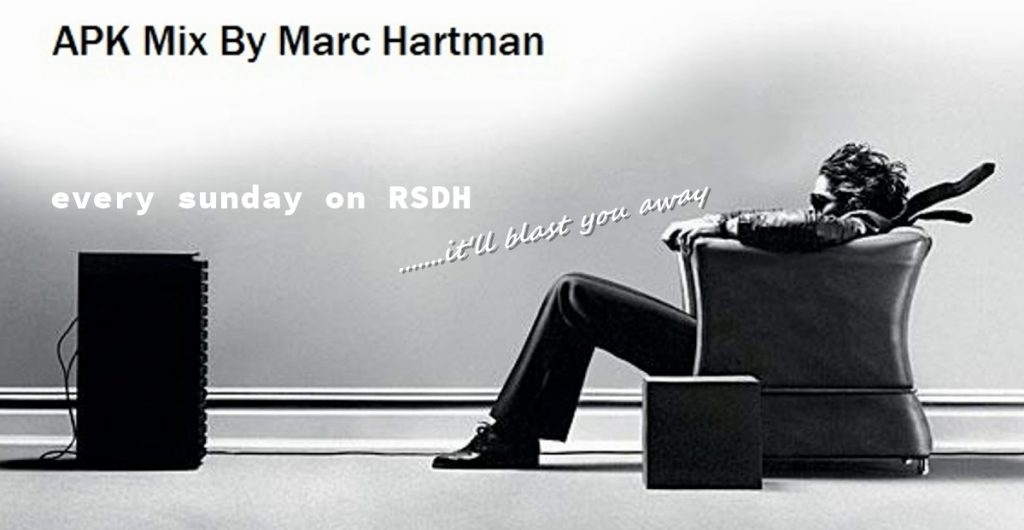 Also Every sunday, a bit after 10:30pm CET a mini-mix (APK mix) by Marc Hartman.
Tonight; 'Time, it's alright'

Even-over-half-met Hartman' (Radio 10) met een gave APK mix.
Within 24hrs all shows are on Mixcloud & Youtube thanks to Rick, playlist will be in the comments, and on Facebook.