About Gwen
Breaking news… Today was officialy announced by his very close friend Roberto Brisco and on behalf of the family that Anfrando Maiola aka KOTO died yesterdag at the age of 69. The next days we will remember him and Cundari also in our shows. He will be missed….. RIP
De Stad Zaterdag is niet zo maar een dag vol Disco / RSDH-Saturday's, not your average day packed with Disco!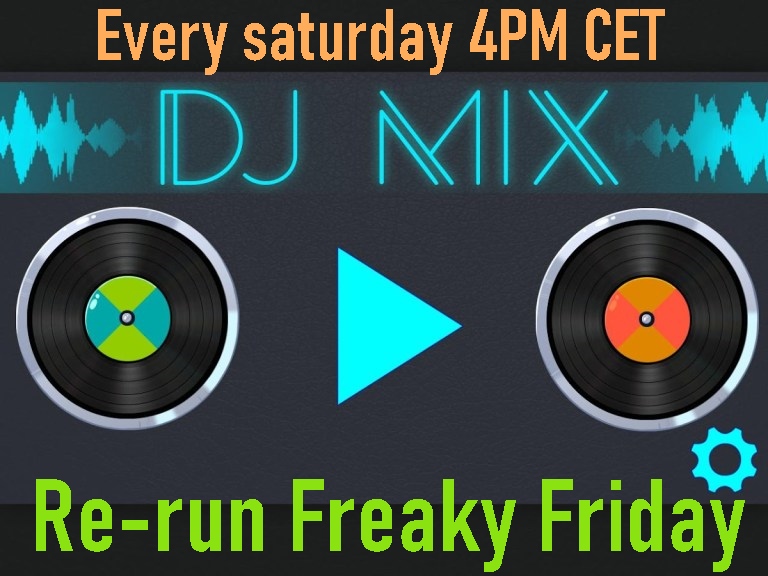 4-7pm CET – In the Mix (rerun fridaynight)

* Marc Hartman is back! – More 4 on the floor mix vol 2
* Antonio Sacco – Italo Vinyl Mix episode 1
* Alex Ivens – Cafe Future Records Yearmix 1983

See for all tracklists our friday post.
Get that real old fashioned saturdaynight feeling
Miss Ingrid, DJ Lex and DJ YO! will mix the best Italo & disco in town. Every week freshly made.

8-9pm CET – All you can dance 158 – 'Simply The Best!' Mixed by DJ Ingrid Elting
9-10pm CET – 'Discontinu' vol 9 by DJ Lex van Coeverden
10-11pm CET – 'YO! In the mix' part 9 by DJ Johan vd Velde

11pm CET – Midnight Radio Live with Michiel
ENJOY your Club Night on RSDH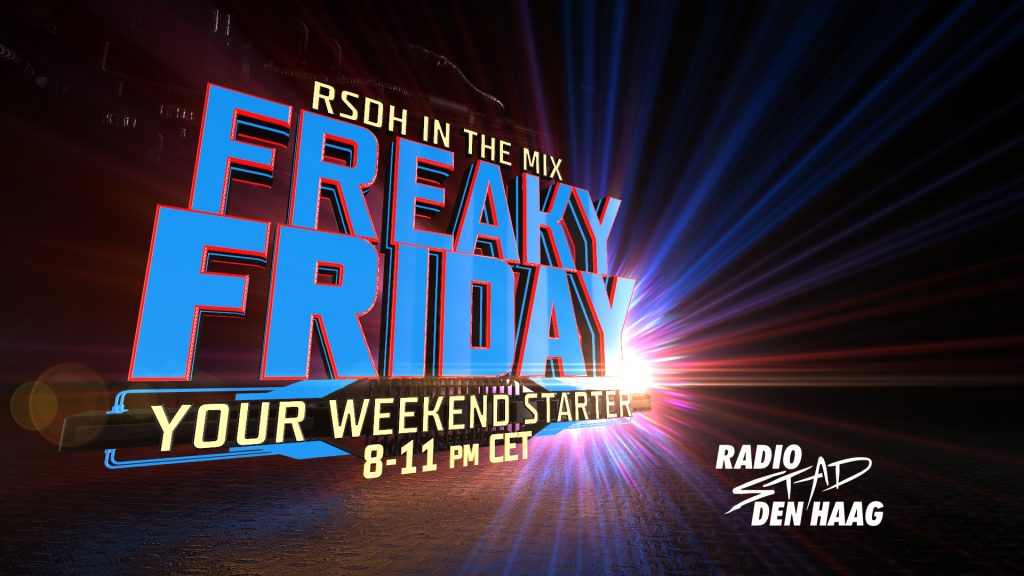 Here is your Weekend Starter!
From 8-11pm CET. We make it your night out!
Every friday mostly brand new & unique mix-sets made only by excellent DJ's mixing Italo, Disco, High NRG & Nu-Disco .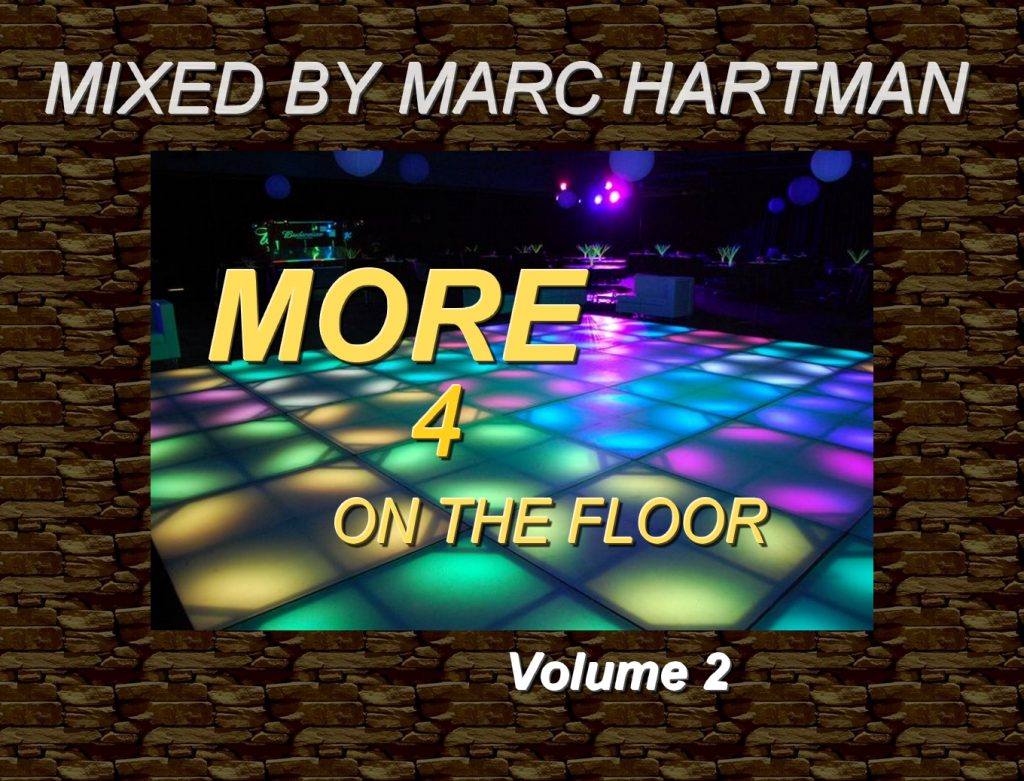 8pm CET – Marc Hartman(NL) – More 4 on the floor vol 2

23 Tracks mixed from Endrick Schroeder, Digital Emotion a.o.

Playlist in the comments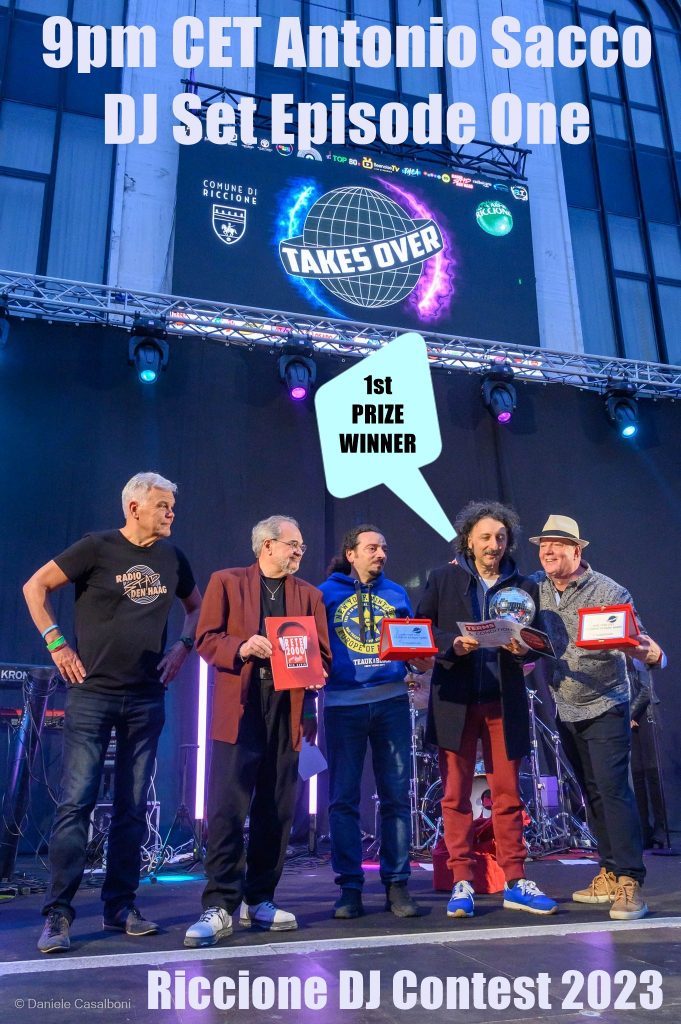 9pm CET – Antonio Sacco from Italy – Italo Vinyl mix 1

Let us explain. Over a week ago there was a 3 day Italo event in Riccione Italy. This event also included a DJ Contest. 120 DJ's Subscribed and only 12 were invited to Riccione.

The winner of this contest (with in the Jury a.o. Claudio Casalini, Rudy Corradi & Roberto Turatti !) was Antonio Sacco.
(Second place was for the Dutch DJ Dave Hipke aka Du Baron)

One of the prizes for the winner was at least 4 hours airplay, with this DJ's mixes, on Radio Stad Den Haag!

So enjoy the first episode of this Italo set by the winner Antonio Sacco!

Playlist is in the comments.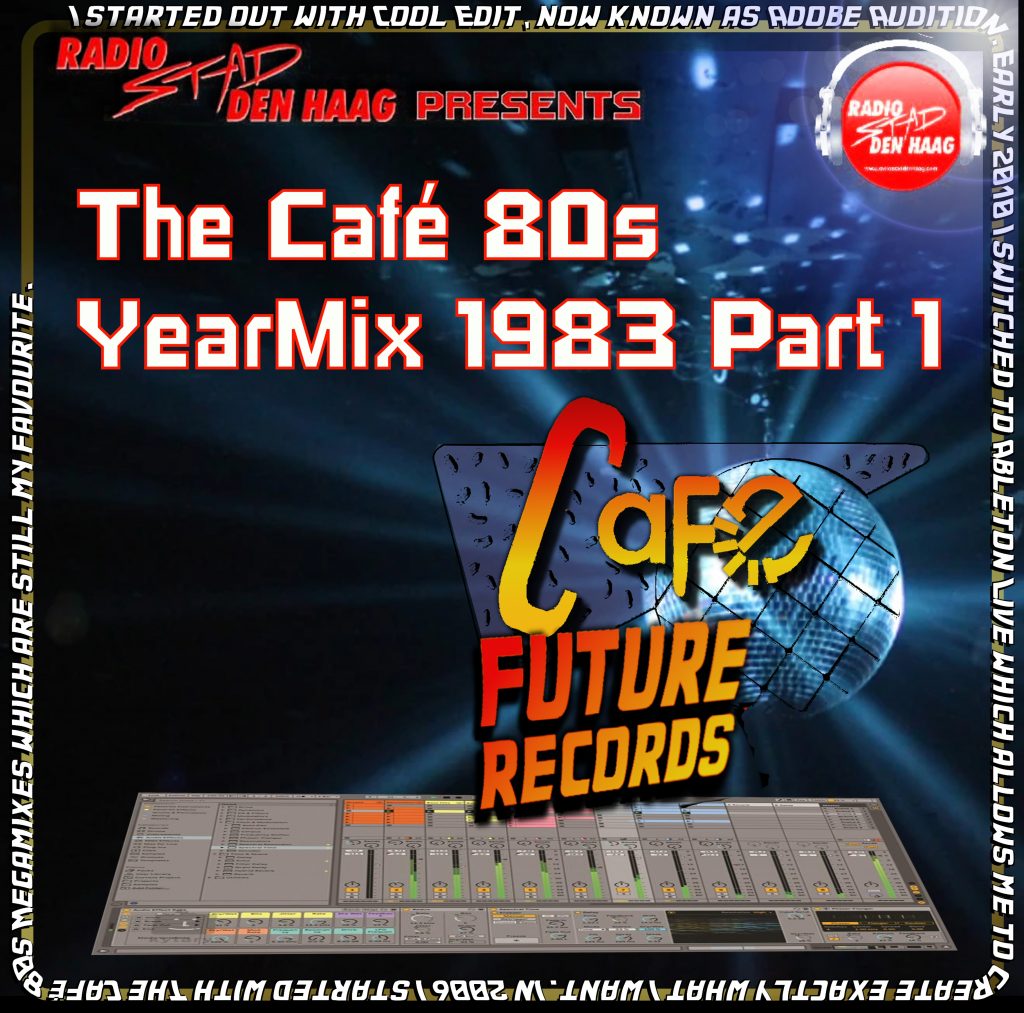 10 pm CET – Alex Ivens (NL) closes every friday with Cafe FutureRecords.

Tonight Cafe 80s yearmix 1983 Part 1.
65 Pop & Disco Tracks mixed in one hour and Alex always uses fun samples!

Playlist is in the comments below!


Rerun is saturday at 4pm CET.
08-10pm CET – Every thursday RMXD. on Radio Stad, welcome to show 121!
The best radio show for die hard Mix Freaks. Produced, put together and presented by Harold Zwaartman !
Click on audio & chat in our menu on top!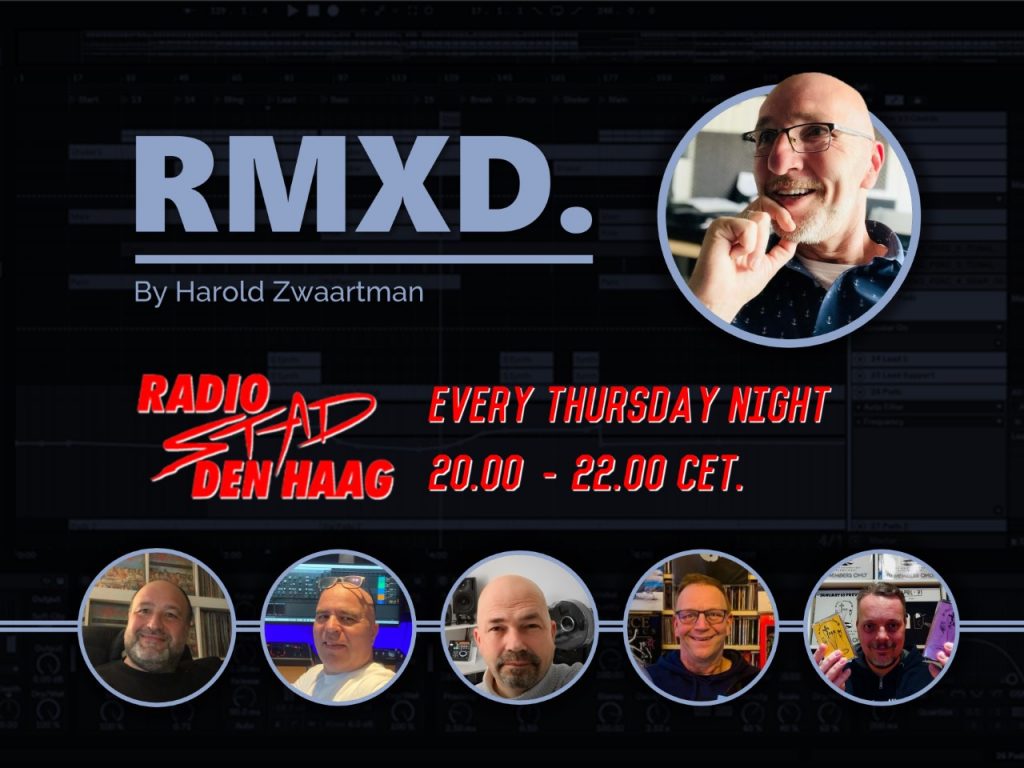 Enjoy a fantastic new episode with every week a special item & short interviews with DJ's and the best mixes & mash-ups from all over the globe.
With lots of dedication put together and hosted by DJ Zwaardski.
***
Here is the line-up for this evening !

Lucien Vrolijk (NL) – Classic Chart Mix Vol. 11
Dario Caminita (IT) – The Police – Every breath you take (2022)
DJ Sandstorm (NL) – Bruno vs Montell vs Michael
This weeks Item; GrandStory's (Ben Liebrand NL) – Revellettes – Sign of Love (1988)
Robert Waelpoel (NL) – MixMania Classics 1983 (2004)
Go Home Productions (UK) – Hanging out of heaven
Tom Newton (UK) – PopZone 3 (1991)
Robin Skouteris (GR) – Get Lucky 13 times
Alex Giacomini & Bernd Loornbach (NL) – We're only Buggin (2015)
Gershwin (NL) – The Extreme Edits Megamix Part One (2015)
Megabass (GER) – Hype on the Powerjam (1990)
The Ambassador (NL) – Hotsound Megamix Vol. 4 (1991)

***

Enjoy, as always…..RMXD!
For Mixfreaks, By Mixfreaks!***
Please join our chatroom tonight! Share your stories with people from all over the globe. Let's connect ! RSDH makes it your night out!
De uitgebreide serie gesprekken met mixers en Dj's , oftewel een biografie in geluid, kun je op Harold zijn podcast volgen. RMXD the podcast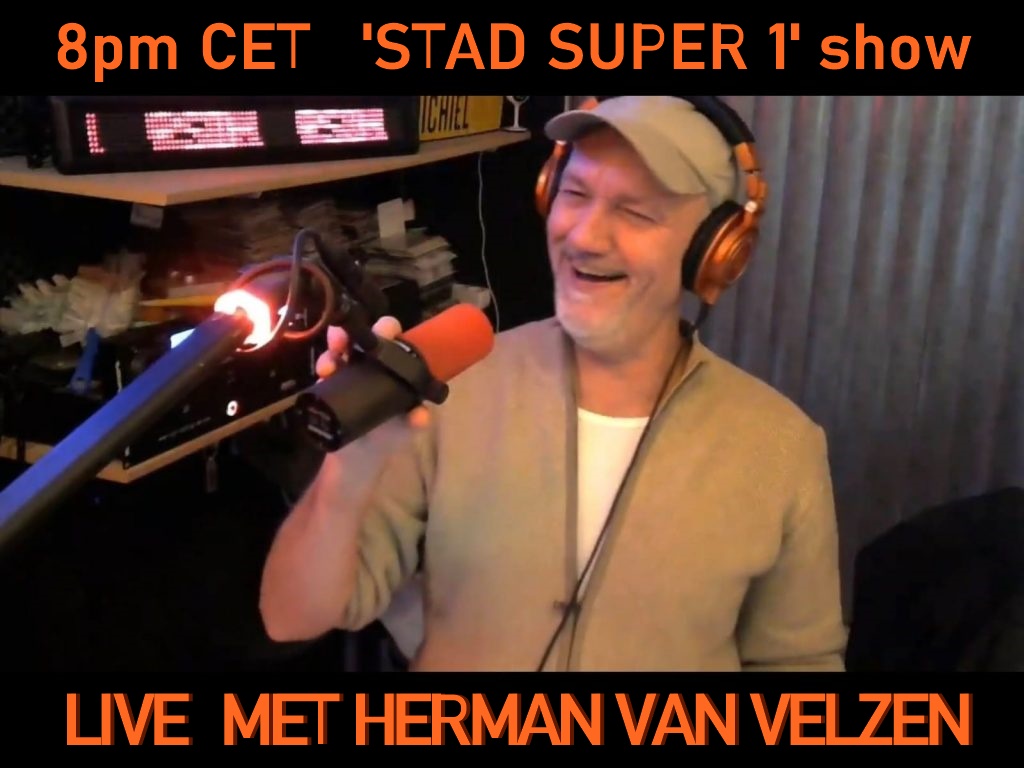 8pm CET – Herman van Velzen goes back in time en sleept je mee naar het verleden.

Herman is een dj van het eerste uur en bomvol kennis. Zijn show is daarom altijd vol verassingen; hele leuke items, oude Radio Stad reclames, mooie anekdotes van
41 jaar Radio Stad Den Haag en natuurlijk heerlijke muziek uit onze jaren 80 en jouw Radio Stad tijd. Herman is digitaliseer meester van ons team en dat resulteert in een feest van herkenning op je radio! Kom er bij in de chat..

Geniet van Herman zijn warme stemgeluid en creativiteit. Veel plezier met de live show!
Every tuesday a radio show (completely in Dutch) hosted by the co-founder of Radio Stad on FM in the 80s and also co-founder of Radio Stad on the internet that started in the year 2002. This DJ has worked for well known radiostations, is a voice over and now back on his roots. His name…. Herman van Velzen! The show is called 'Wine, records & chat'.
Herman will play pure Radio Stad pop and disco classics from late 70s and 80s. Also lots of digitized audio fragments from the Radio Stad past! Enjoy