Sunday Summer Live: DoucheCo, Live Mix-Set & Sundaynight Request Show 20230820


We are Back on air !. Every sunday we make it your night out with the best live shows online. let us entertain wherever you are! Studio Cams are rolling and the chatroom is open !.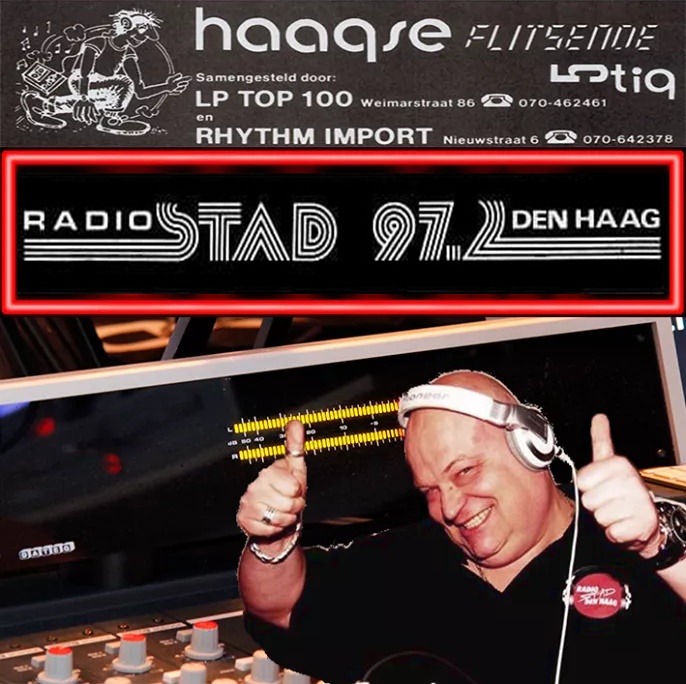 5-7pm CET: DoucheCo with Michiel. He will play the best tracks from the ultimate classic hit chart once broadcasted in the 80s on RSDH. Today the chart from september 13 of 1986 . Click HERE to see the charts.

Zit je er weer klaar voor?
Jullie hebben via facebook je keuze gemaakt en Michiel draait ze vandaag uit de Haagse Flitsende 50 van 13 september 1986! Inclusief minimixjes door bevriende chatters.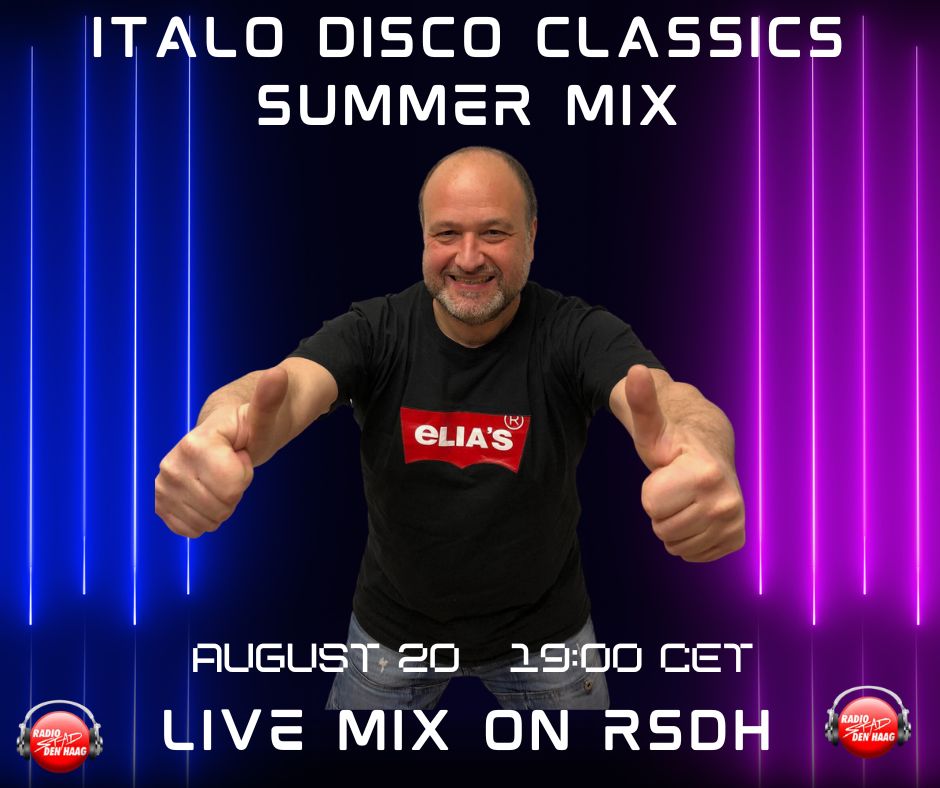 7pm CET – Sergi Elias Live

Hold your horses! As announced in our live shows…live from Casteldefels Spain DJ Sergi Elias with an exclusive mix of his favourite Italo- disco tracks with a summer flava together with some of his favourite mashups!
Watch him perform when we connect live from his mancave and listen to tracks you danced on in the summers of 83 to 87.
hands up for Sergi!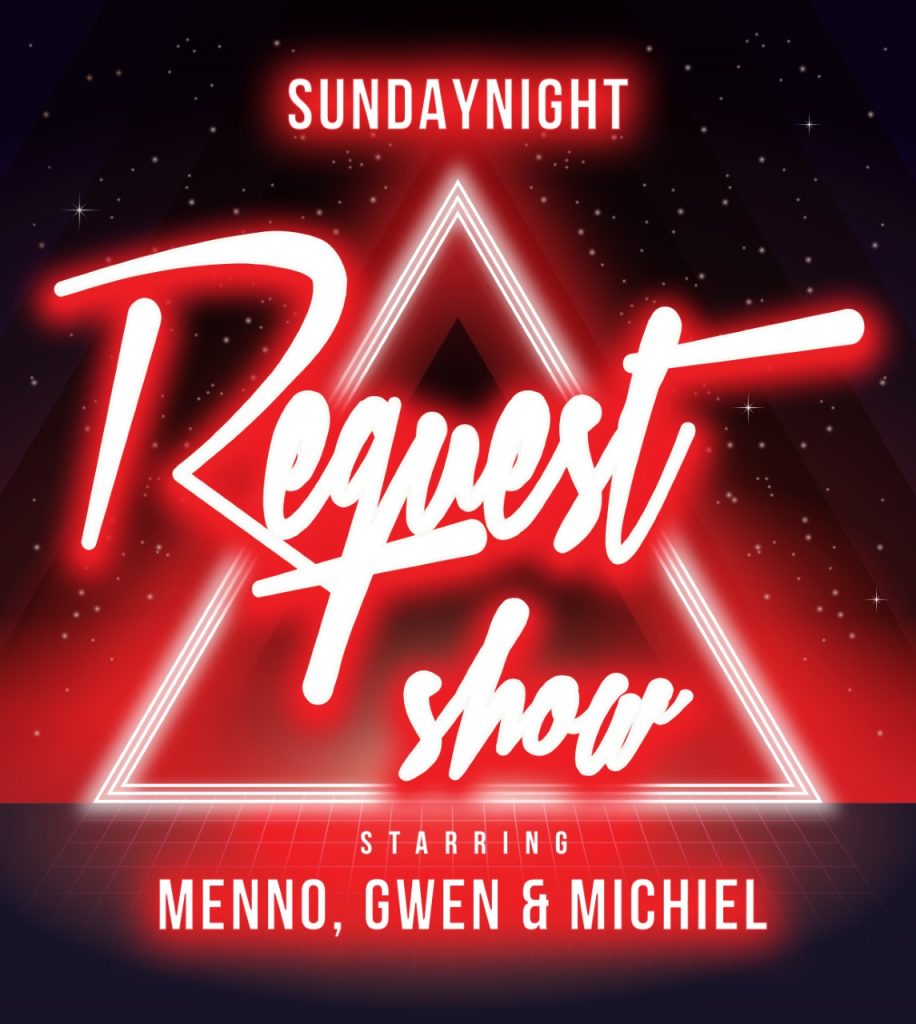 8pm CET – Welcome to the legendary sundaynight live Request show!

Your gang Gwen, Menno & Michiel will play your requested tracks, hand in some good old Italo & High NRG tracks click HERE and we have the usual Sunday night items.
Join us and the whole Italo/music family here and get into our Global chatroom!

1982-2023 …
41 years your one and only Italo & High Energy Station. Allways first with the best our music can offer you.

We will spin your requested tracks tonight and this weeks spacesynth chose by Menno. It was this week 3 years ago that your crew participated in a unique track and videoclip called Italo Waves with Buona Sera, we will show it tonight. Lian Ross has a new album, we will show the video of My love. The bandcamp push of this week chosen by our Scottish friend Paul Thomson Bernard comes from Berlin; Nina ft Lau with Take me away.
And you can still book your tickets for the ultimate HI-NRG 80s party for november 11 starring Paul Parker from San Francisco! Click > HERE to order.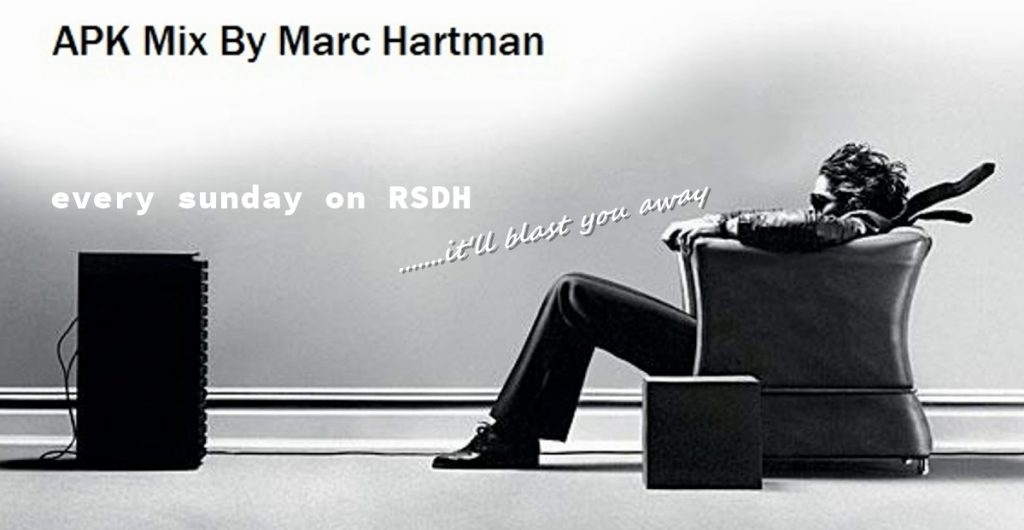 'Even over half met Hartman' – APK Mix rond de klok van half 11
Todays minimix by Marc Hartman is 'Depeche Mode -Get the balance right'
Within 24hrs all shows are on Youtube thanks to Rick. Audio can also be downloaded in our section 'missed shows'. playlist will be in the comments, and on Facebook.