Paul Parker High NRG event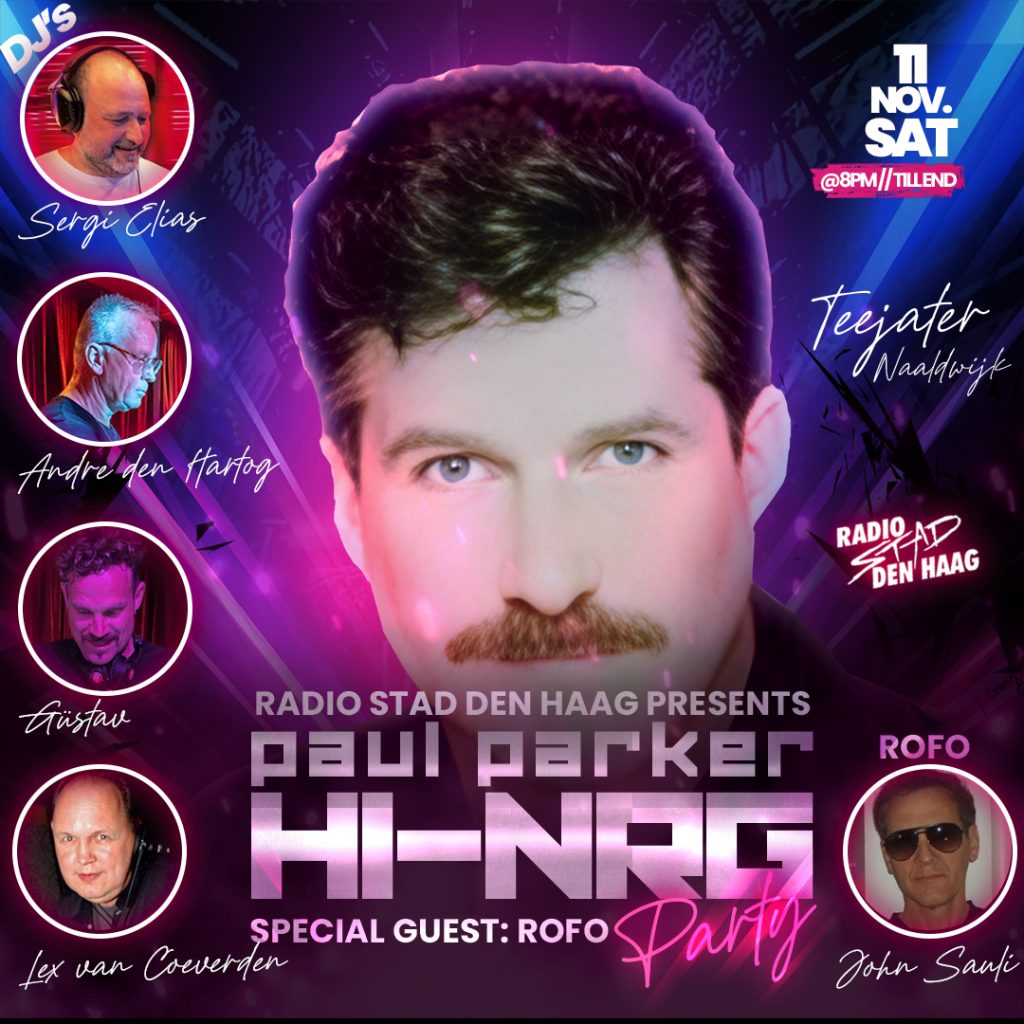 Last time he performed in The Netherlands was in a famous Discotheque called 'The Marathon'. The year…1984. Now he is back. Paul Parker, the American Hi-NRG and dance singer hailing from San Francisco, left an indelible mark on the music scene of the 1980s. With his electrifying voice and infectious rhythms, he soared to chart-topping success. From the pulsating beats of 'Right on Target' written and produced by Patrick Cowley who also produced Parker's 1983 debut album Too Much To Dreamor or 'Technological World' & 'shot in the night' to his captivating cover of Cyndi Lauper's 'Time After Time'. Parker's music resonated with audiences, igniting dance floors worldwide. Continuing his musical journey into the 1990s, and even after … Think of the album 'The man that fell to Earth' (2017) or on i Venti Records 'Rock that Boogie' (2017) and 'Don't Stop'(2022). This man never stopped. Still performing on stage in the USA and working with artists like Victor Ark and man Parrish. Parker's string of dance covers solidified his status as a dance music icon. With his timeless contributions to the genre, Paul Parker's name remains etched in the history of Hi-NRG and dance, a testament to his enduring legacy and the power of his music.


Paul Parker is a HIGH-NRG explosion on stage. Brace yourself for an electrifying experience that will leave you energized and begging for more.
Supporting act this evening is by the famous Disco artist ROFO (John Sauli)! This Americain singer stole the hearts with Flashlight on a disco night, You've got to move it on baby, I want you and many more. Furthermore Grand DJ Sets by a.o. Sergi Elias from Spain!