Sunday Live: DouchCo, Spazio Disco & Sundaynight request Show 20221218

We are Back on air !. Every sunday we make it your night out with the best live shows online. let us entertain wherever you are! Studio Cams are rolling and the chatroom is open !.
RSDH where it all started, 40 years ago in 1982!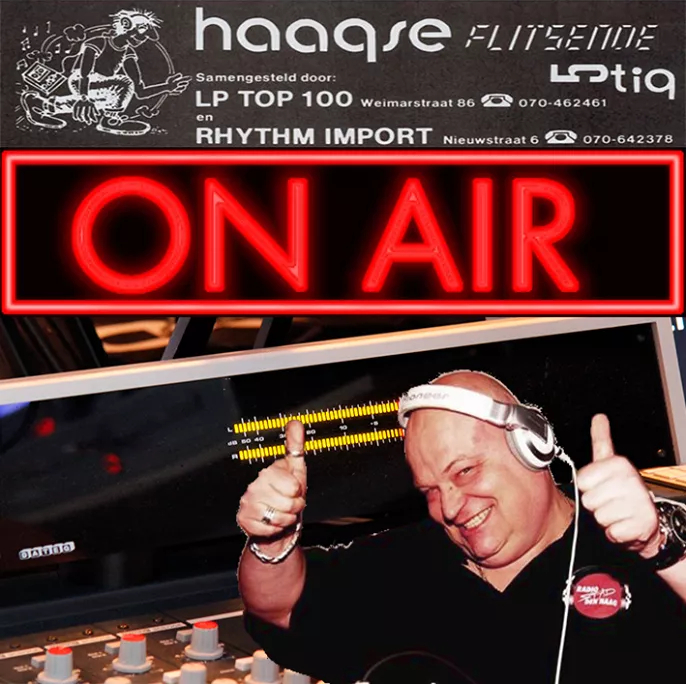 5-7pm CET: DoucheCo with Michiel. He will play the best tracks from the ultimate classic hit chart once broadcasted in the 80s on RSDH. Today the chart from the 19th of December 1987 . Click HERE to see the charts.

Zit je er weer klaar voor?
Jullie hebben via facebook je keuze gemaakt en Michiel draait ze vandaag uit de Haagse Flitsende 50 van 19 December 1987!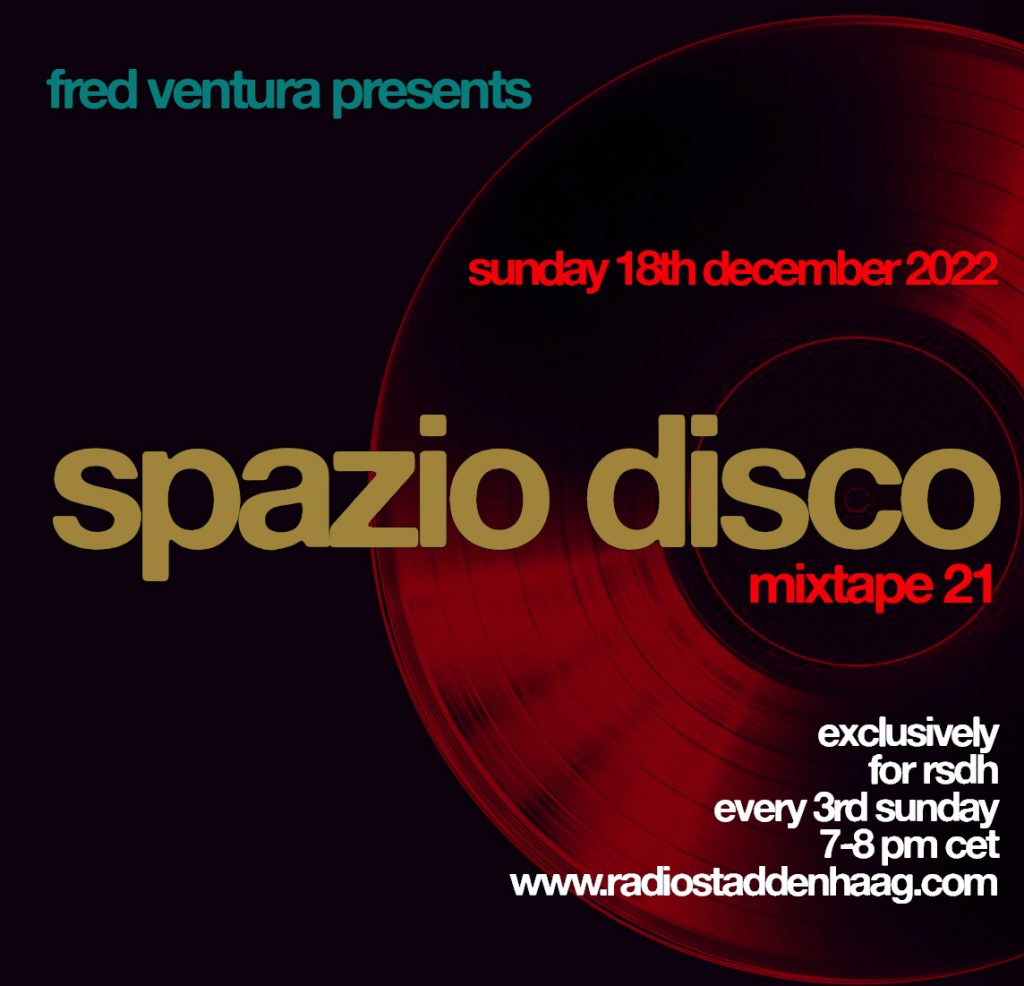 7pm CET – The last Spazio Disco of this year

Every 3rd sunday of the month, Fred Ventura makes,especially for the listeners of Radio Stad, a mixtape with his own choice of music!
Enjoy the sounds of Krisma, Milano 84, Cowley a.o..

artwork by Fred and Visual including tracklist made by Maurizio

And we will try again if we can have a skype chat with Fred tonight.
Enjoy!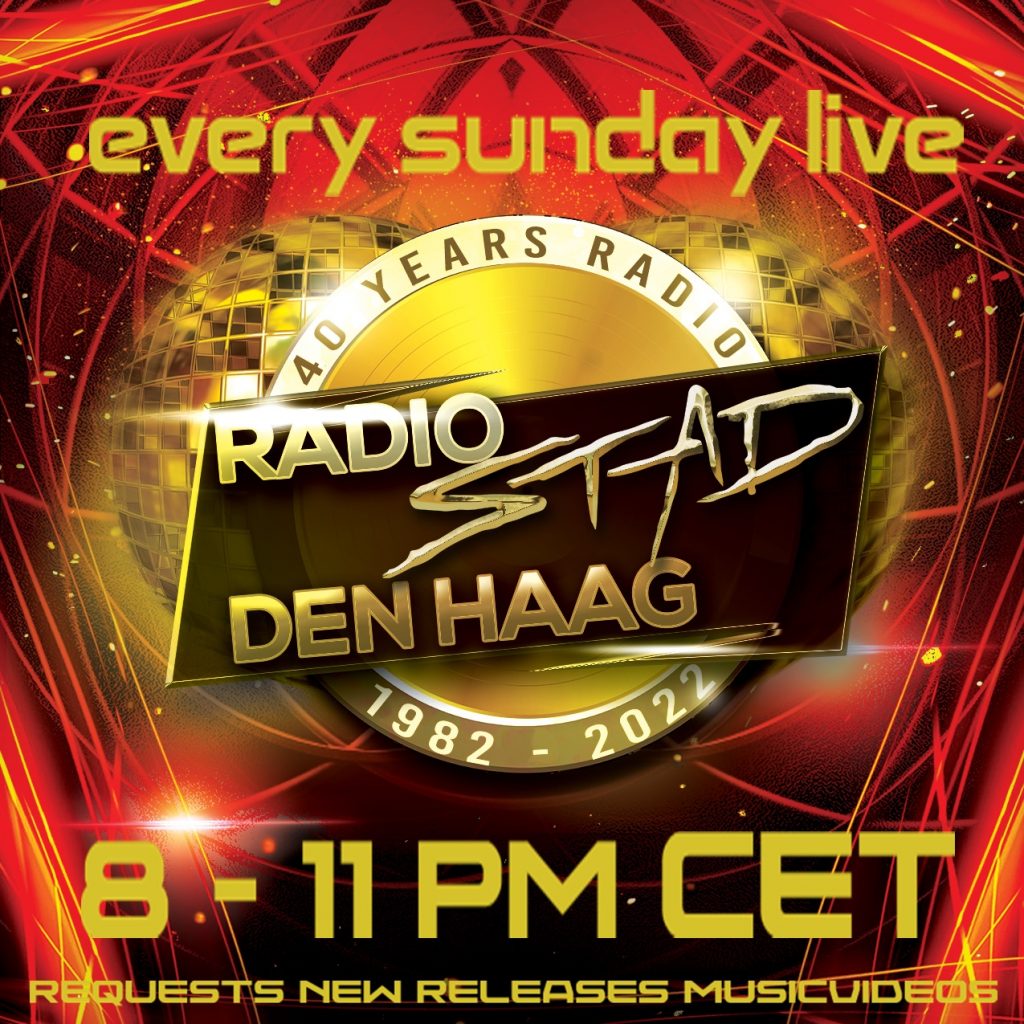 8pm CET – Welcome to the legendary sundaynight live show! The last regular show of this year.
Next week we will play the bubbling under of this years Top 100.
Sunday nights are the best way to end your weekend and giving you energy for the week ahead.

Menno, Michiel, Gwen & friends playing new music and your requested tracks.

Join your gang, Have a drink, get into our Global chatroom and interact with the Italo & Radio family!
1982-2022 … 40 years your Italo & High Energy Station.

This evening we will play the new track by Lars La Ville feat. John Sauli! It is called love shouldnt make you cry.
We will show a brilliant animation video of a track taken from the album Prosporous by the Danish artist Lucca Leeloo feat Piere Pascual called Say Goodbye and produced by Italoconnection.
And we repeat….. you have only till monday midnight to vote for our Top 100! https://www.radiostaddenhaag.com/top-100-2022/
PTB's Bandcamp choice this week comes from Piston Damp, he wants you to listen to 2 tracks; All the edges and sacrifice, Scandinavian Synthpop. Ofcourse we also air this weeks Spacesynth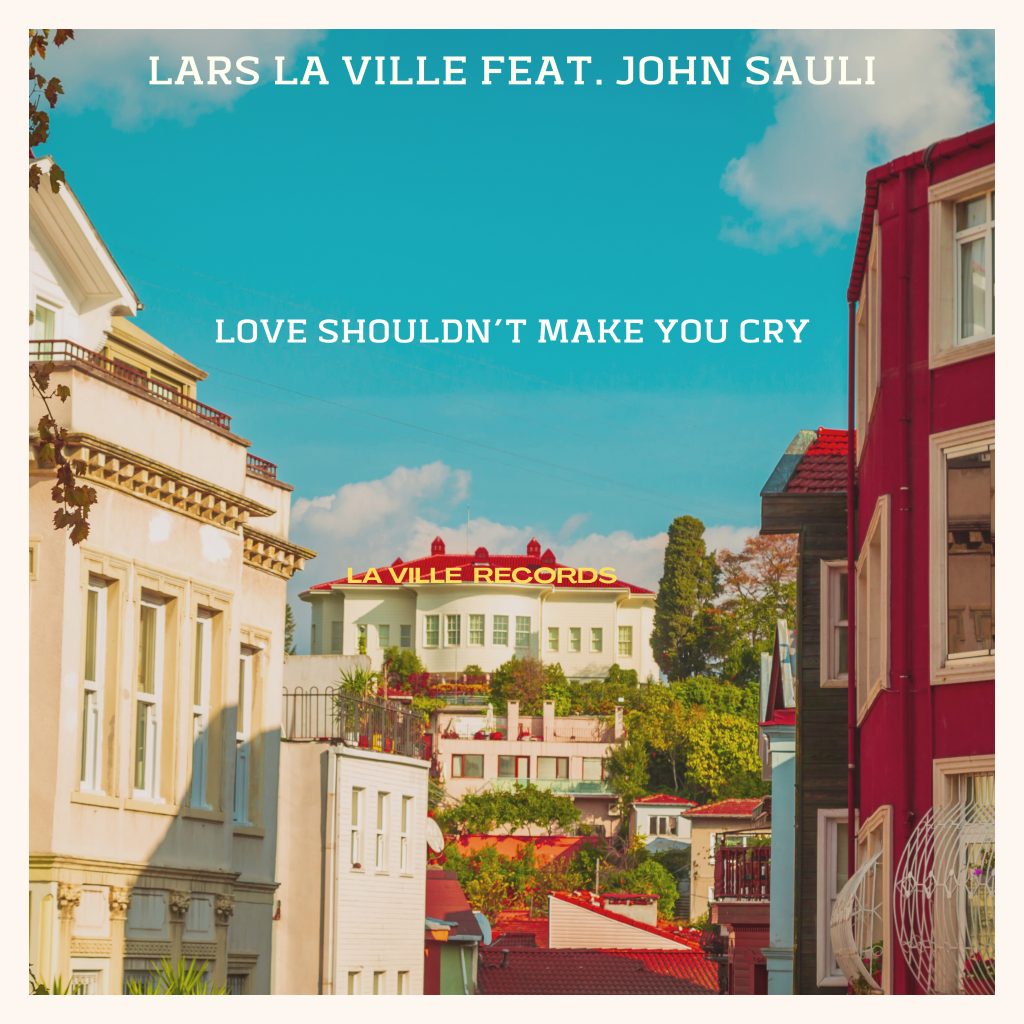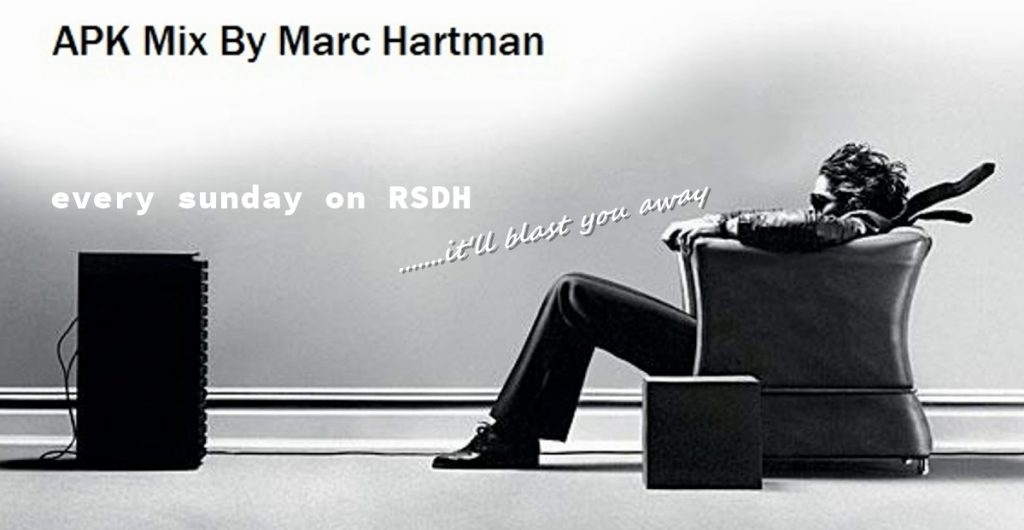 Also Every sunday, a bit after 10:30pm CET a mini-mix (APK mix) by Dutch national mix DJ Marc Hartman.

Tonight we will air again a really great minimix:

'Donna Summer – Could it be magic'

Even-over-half-met Hartman' (Radio 10) met een gave APK mix.
Within 24hrs all shows are on Youtube thanks to Rick. Audio can also be downloaded in our section 'missed shows'. playlist will be in the comments, and on Facebook.