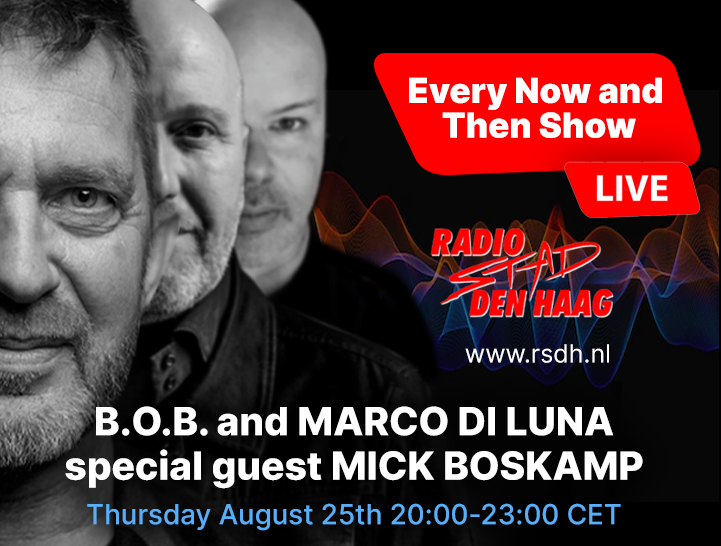 8-11pm CET – We have a pilot my friends!
A few weeks ago we had DJ BOB mixing live on a sunday, and BOB knows our own Marco Di Luna very well.
Now they have bonded and came up with an 'Every now and then' Show. So…not every week!
And if these two smart guys are together, we know you get a hell of a show packed with extraordinary tracks and facts from the whole disco/dance/new wave and whatever era.
And this evening they already have their first guest! Mick Boskamp.
Mick was one of the first editors of a famous magazine called 'De Hitkrant'… he met them all, knows it all. Oh boys (and girls) what a night this will be!
De eerste pilot aflevering van Marco di Luna (Mark Lobensteijn) samen met BOB van der Linden. Twee kerels met een muziek verleden en dat zul je merken vanavond. Vanavond hebben ze zelfs al hun eerste gast! Mick Boskamp. Mick was een van de eerste redacteuren van de Hitkrant en daarna van …ja wel…de Playboy. Verwacht dus mooie verhalen over Iggy Pop, Prince en meer uit zijn rugzak. Kijk en luister mee vanavond van 8 tot 11 uur! Niet elke week dus maar Now & Then…