Every Saturday, Disco Day In the MiX!
De Stad Zaterdag is niet zo maar een dag vol Disco / RSDH-Saturday's, not your average day packed with Disco!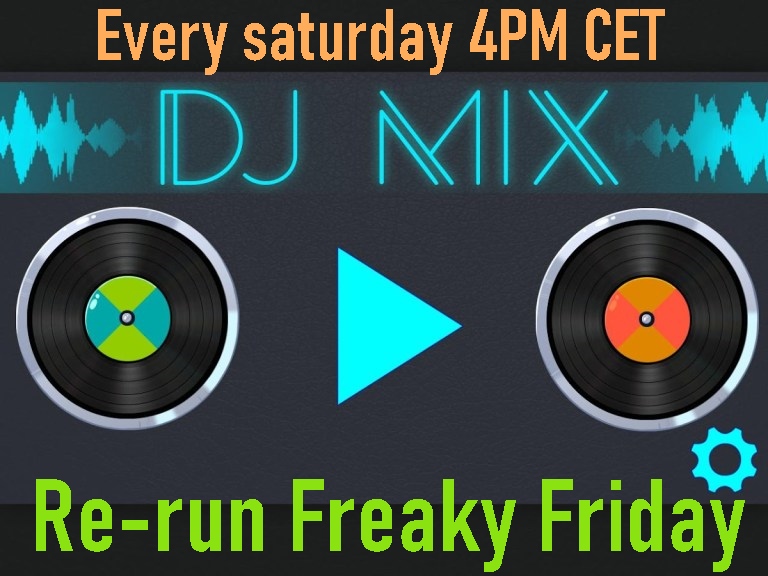 4-7pm CET – In the Mix (rerun fridaynight)

* Marc Hartman – More 4 On the Floor part 12 The Disco Edition
* Manuel Rios – Agosto 2023 New Gen
* Alex Ivens – Italomix 2021 plus Future dancemixes vol 7 & 8 2023

See for all tracklists our friday post.
Get that real old fashioned saturdaynight feeling
Miss Ingrid, DJ Lex and DJ YO! will mix the best Italo & disco in town. Every week freshly made.

8-9pm CET – All you can dance 169 'ItaloSummer' Mix – Mixed by DJ Ingrid Elting
9-10pm CET – 'Discontinu' vol 20 mixed by DJ Lex van Coeverden
10-11pm CET – 'YO! In the mix' part 20 by DJ Johan vd Velde

11pm CET – Midnight Radio Live with Michiel
ENJOY your Club Night on RSDH