Sunday Live: DouchCo, Spazio Disco & Sundaynight request Show 20221120

We are Back on air !. Every sunday we make it your night out with the best live shows online. let us entertain wherever you are! Studio Cams are rolling and the chatroom is open !.
RSDH where it all started, 40 years ago in 1982!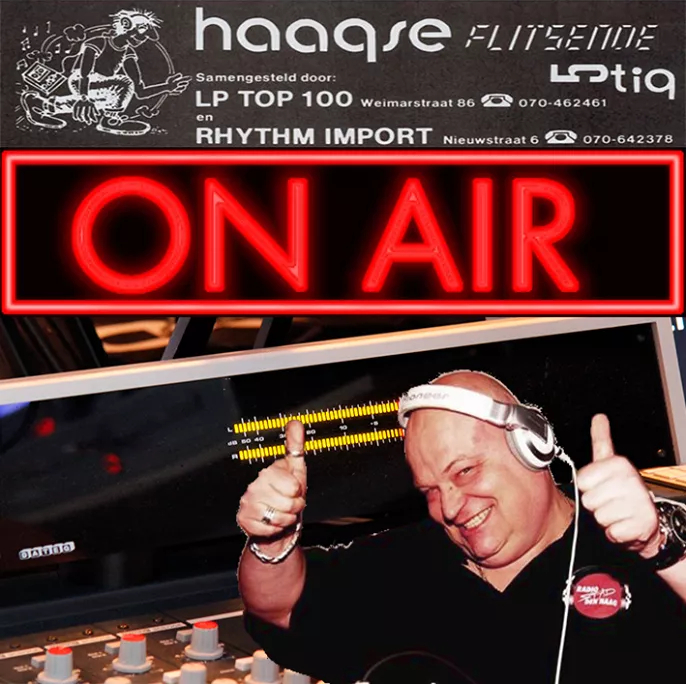 5-7pm CET: DoucheCo with Michiel. He will play the best tracks from the ultimate classic hit chart once broadcasted in the 80s on RSDH. Today the chart from the 23rd of november 1983 . Click HERE to see the charts.

Zit je er weer klaar voor?
Jullie hebben via facebook je keuze gemaakt en Michiel draait ze vandaag uit de Haagse Flitsende 50 van 23 november 1983!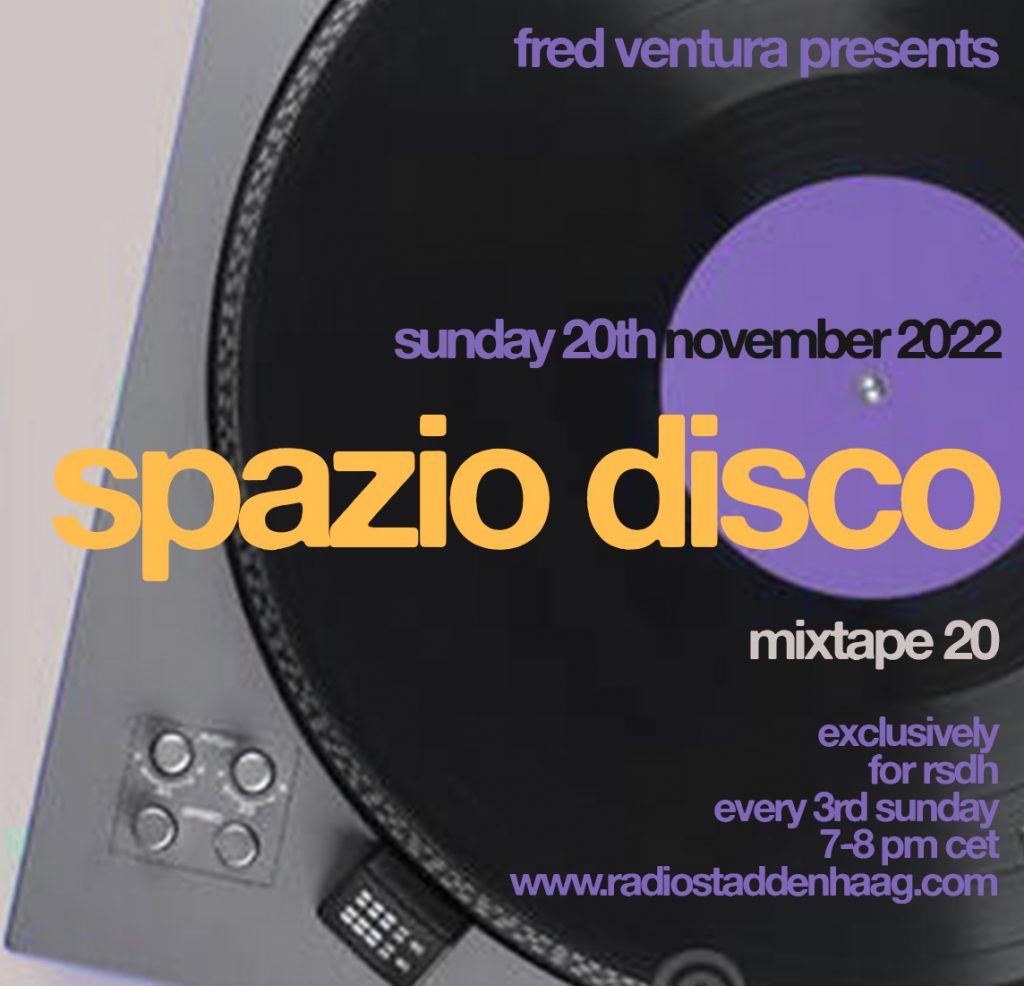 7pm CET – Spazio Disco Mix Tape 20 by Fred Ventura.

On the 20th november this sunday, the 20th episode of Spazio Disco!
For 2 years Fred Ventura hands in his choice of music exclusively for the listeners of Radio Stad…so auguri!

Expect music from Alexander Robotnick, Pet shop boys and more.

His mixtape comes with a visual made by Maurizio
Artwork is by Fred V.

After 8pm we will have a live short skype chat with Fred Ventura.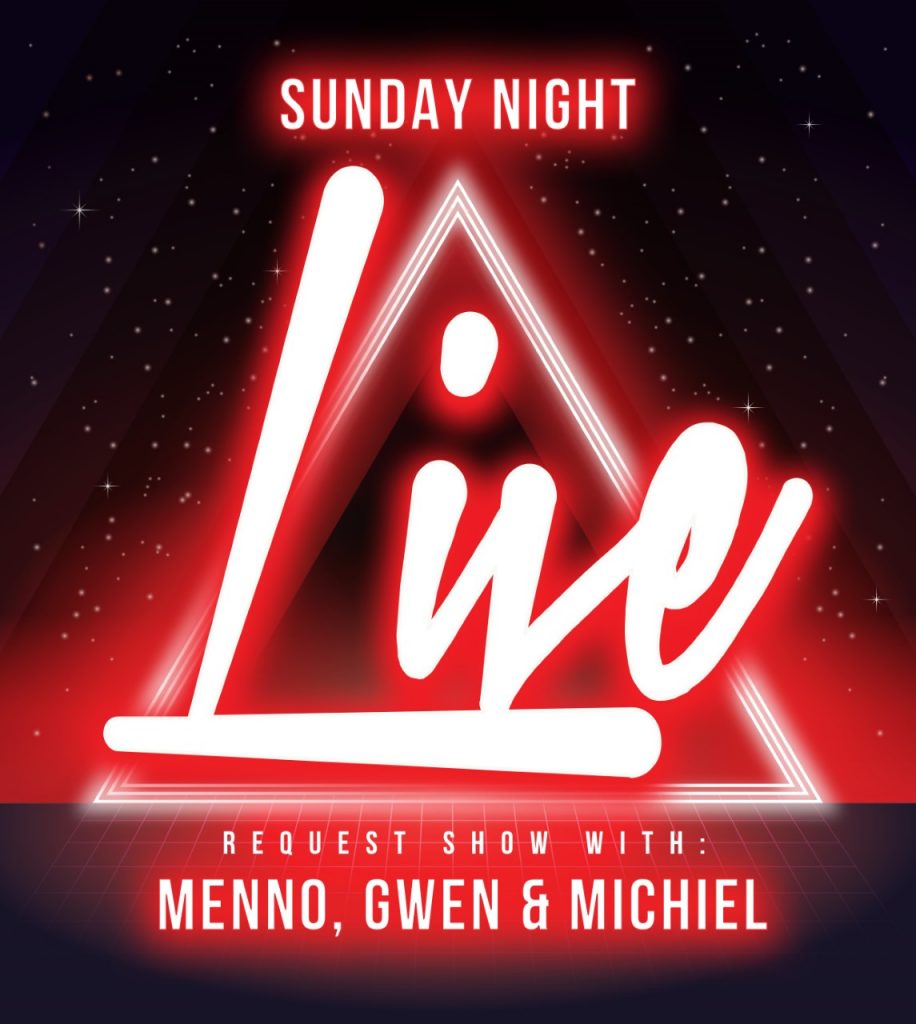 8pm CET – Welcome to the legendary sundaynight live show! Sunday nights are the best way to end your weekend and giving you energy for the week ahead.

Menno, Michiel & Gwen, playing new music and your requested tracks. In the last hour Jos will assist us.

Join your gang, Have a drink, get into our Global chatroom and interact with the Italo & Radio family!
1982-2022 … 40 years your Italo & High Energy Station.

Tonight lots of goodies for you! First we will have a live skype chat with Fred ventura in Italy where he attends a release party. Ofcourse we will mention that the voting for the Top 100 of 2022 has started. Click on top to fill in your form.
From Kimmo Salo of Flashback records we received the new Tiger Club feat Cristina Manzano. We will play Green Eyes in the High Voltage mix. Victor Ark mailed us with his new track called Satellite.
We will show the brand new video of Orient Express by Wish key with nice credits for us at the end….PTB's choice of tonight comes from Sweden/Norway and is called Code64. From the album he chose Deceiver. Then there will be more Fun Fun from i Venti Records and music video's…. Enjoy the show!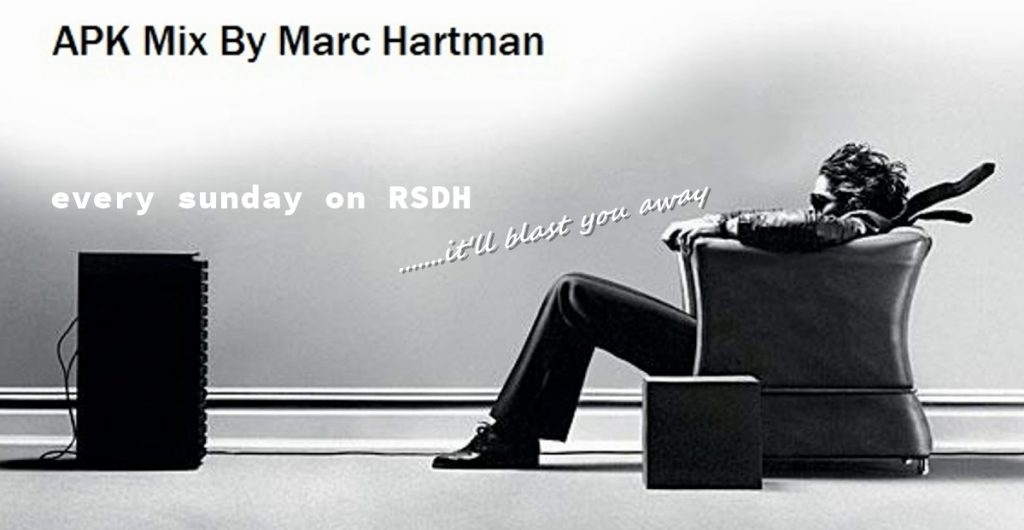 Also Every sunday, a bit after 10:30pm CET a mini-mix (APK mix) by Dutch national mix DJ Marc Hartman.

Tonight we will air a realy great minimix again:

Even-over-half-met Hartman' (Radio 10) met een gave APK mix.
Within 24hrs all shows are on Mixcloud & Youtube thanks to Rick, playlist will be in the comments, and on Facebook.