No time to waste. Vote for the Radio Stad Den Haag Top 100 of all time 2021
Voting is possible untill december 16 midnight.
And this is what you can win!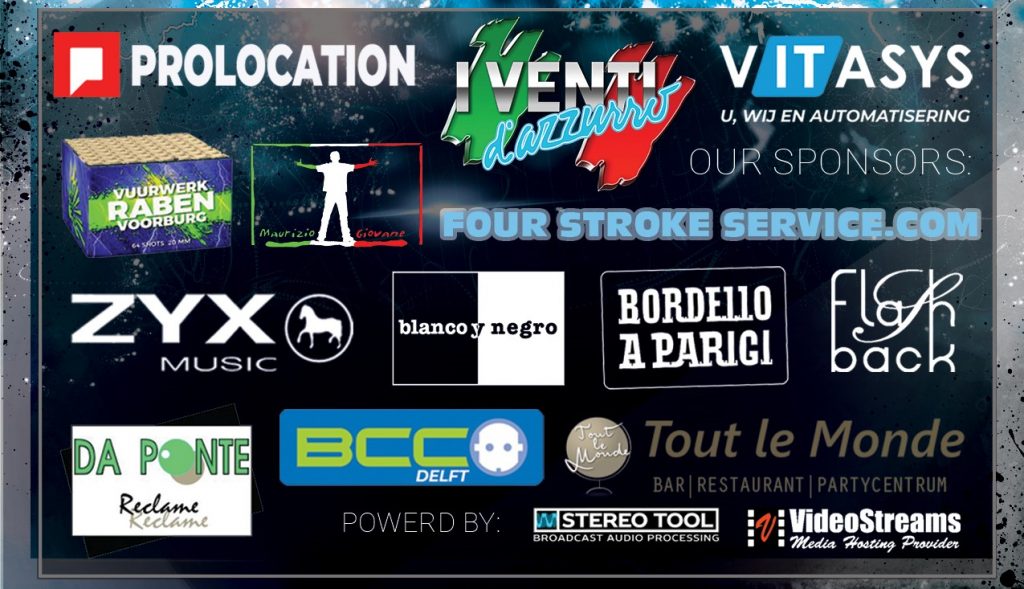 CD's given to us by
2x 50 euro voucher to spend in the webshop of Bordello A Parigi
50 euro voucher Bar Restaurant Partycentrum Tout Le Monde
1x RSDH cityblaster fireworkbox filled with legal firework worth 100 Euro Vuurwerk Raben
1x exclusive t shirt from Blanco y Negro Music
RSDH MousematsPresents from BCC Delft
1x Domino pizza voucher
RSDH stickers by Da Ponte Reclame
Shippingcosts of these prizes is sponsored by Fourstrokeservice
We are very thankfull to all involved! Powered by;
*Prolocation
*StereoTool
*Videostreams
Special thanks to Maurizio Giovane for artworks, flags, posters.
And Jos de Feijter & Dimi for counting the votes being notary
Help us to make it again the best #chart ever for #italodisco & #highnrg