Sunday Live: Stad Super 3, DoucheCo & Sunday night Request Show 20210523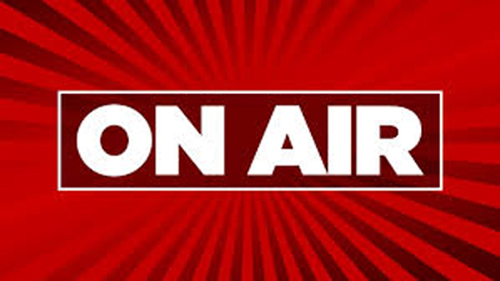 Back on air !. Every sunday we make it your night out with the best live shows online. let us entertain you while you stay at home. Studio Cams are rolling and the chatroom is open !.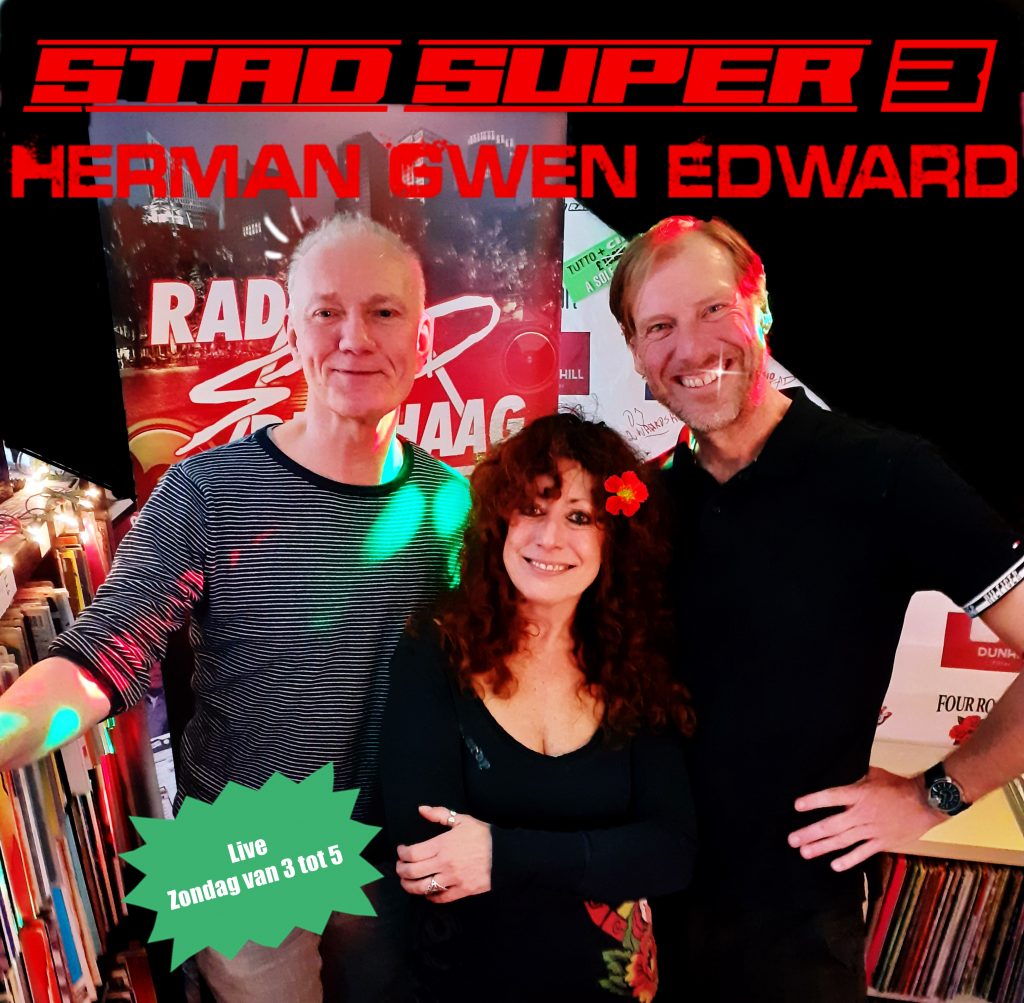 3-5pm CEST – Stad Super 3 party- A new monthy show hosted by Gwen, Eddy Mi Ami & Herman (The 2 founders of RSDH on the internet) It is nearly 10 years ago that this trio hosted together for the last time, and for years, the sunday night live shows. Now they are back together. (mostly Dutch spoken)
Een weekje eerder dan gepland maar daar zijn ze weer! Het illustere trio komt 1x in de maand weer samen; Edward, Gwen en Herman die, als vanouds, weer voor allerhande geinige items en stok oud beeld- en geluid materiaal zorgt!
Dus kom er gezellig bij!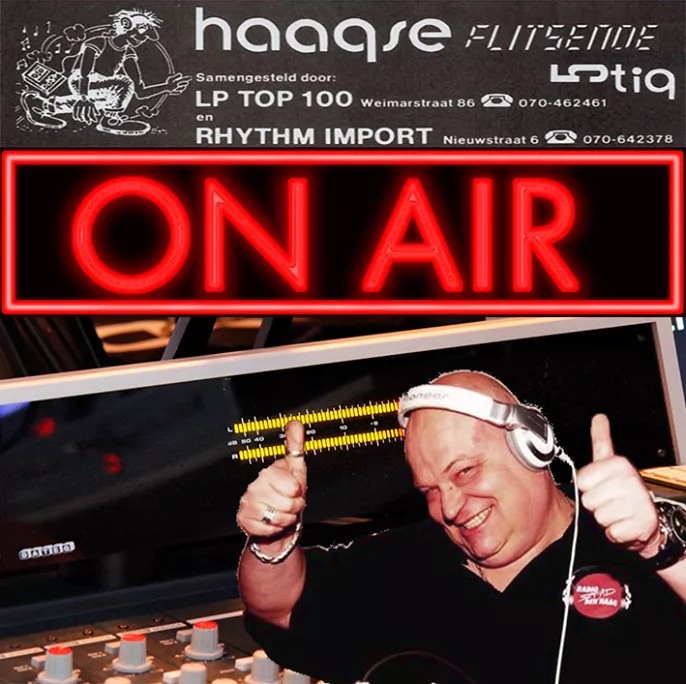 5-7pm CEST: DoucheCo with Michiel. He will play the best tracks from the classic hit chart once broadcasted on RSDH. Today the chart of 26th of May 1984. Click HERE to see the charts.
Zit je er weer klaar voor? Jullie hebben via facebook je keuze gemaakt en Michiel draait ze vandaag uit de enige echte 'Haagse Flitsende 50' van 26 mei 1984.
Here after a suprise mix between 7-8pm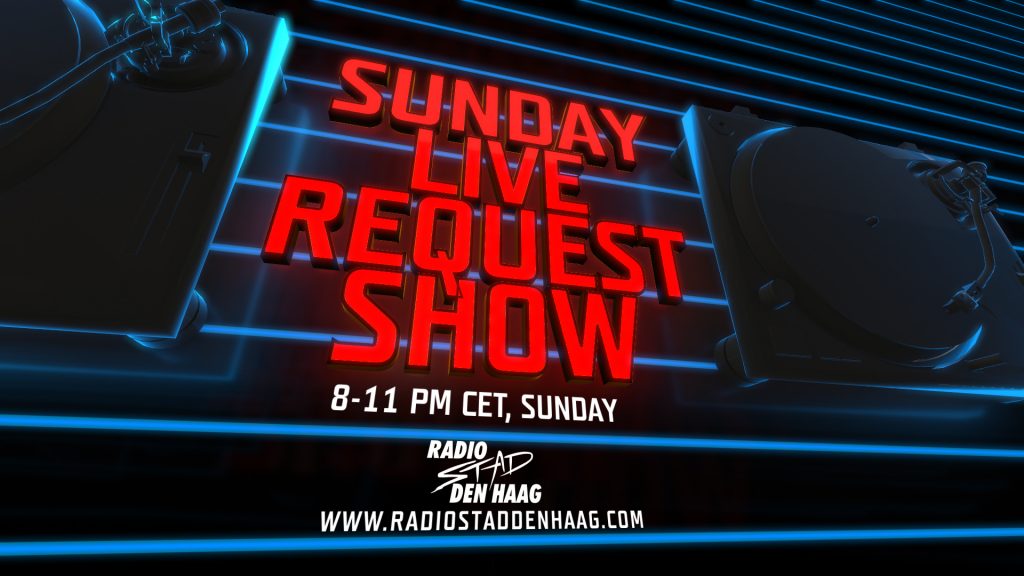 8pm CEST – Join us for the one and only weekly sunday night live show with your rock steady crew menno, Gwen & Michiel!
New music, video's, vinyl, small talk and ofcourse we take your requests. Any great – classic- tracks we can play for you? Click HERE and surprise us!

We will also play some new gems tonight. What to think of a bomba track by Fred Ventura vs DJ Tin Tin on Blanco Y Negro label… Flashback records also provided us with new music; Veronica Palma (Gianni Durante) with Non Vivo Senza Di Te and Italove's Viva la Victoria in a Flashback remix. Bordello a Parigi is busy again and we show a video of the latest new Duran Duran. This weeks spacesynth is Vocoderion – Mars invaders and so much more fun and music!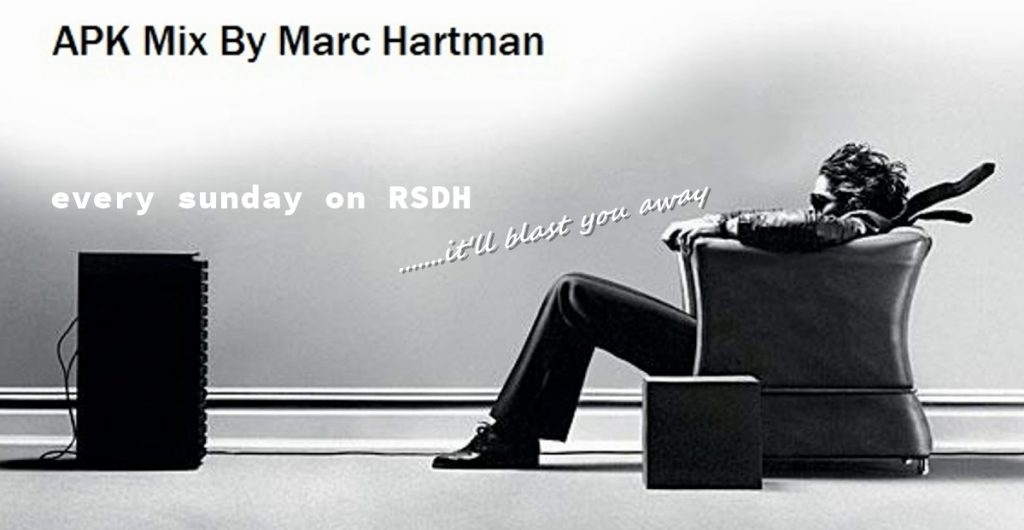 Also Every sunday, a bit after 10:30pm CET a mini-mix (APK mix) by Marc Hartman. This week; Jimmy Bo Horne – Dance Across The Floor 
'Even-over-half-met Hartman' met een gave APK mix. (radio 10)
Within 24hrs all shows are on Mixcloud & Youtube thanks to Rick, playlist will be in the comments, and on Facebook.