LIVE! Club 80s with Will Reid 20210513
This show will be available on his Mixcloud page soon after the show ends.
Please click on top on audio & chat, or on 'listen' on the right side
Live connected with Scotland, 7pm UK time/8pm CEST!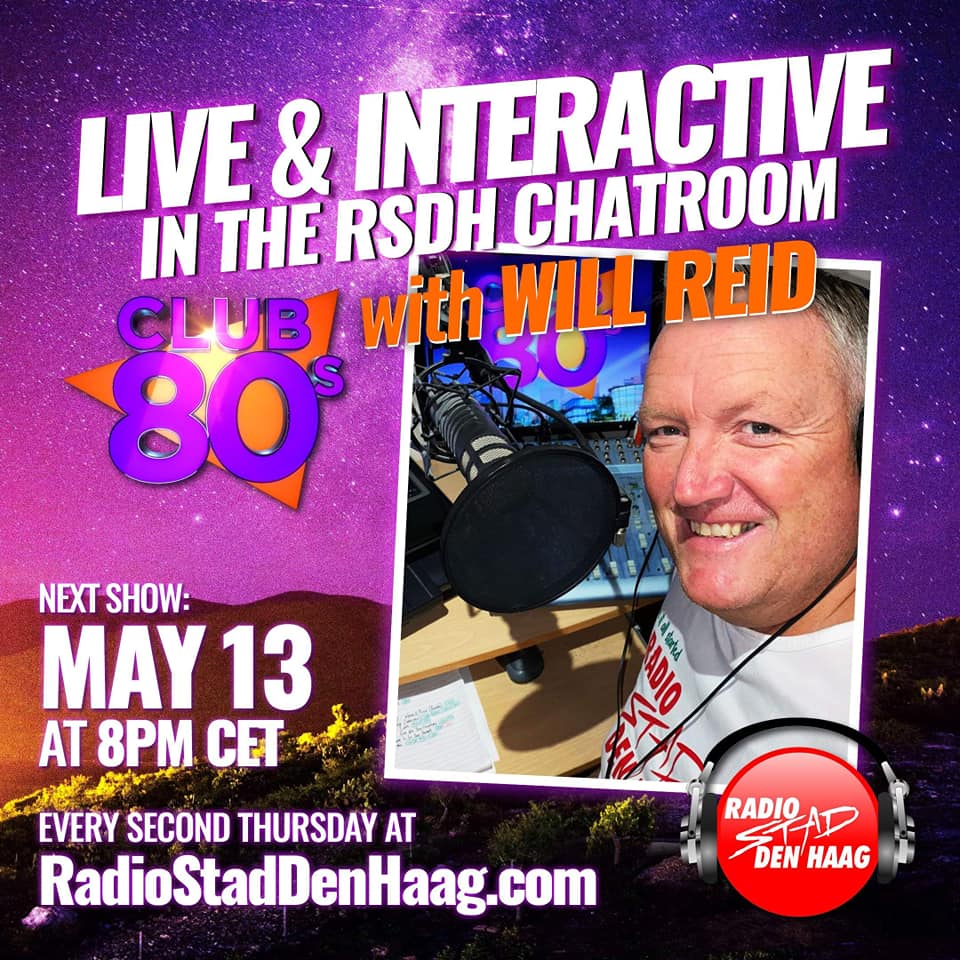 8pm CEST- Will is back on the Stad. Live connected from his hometown Musselborough in a free bonnie Scotland. Please join us in the chatroom, its a Global Gig!

When you listen to Will's show he allways surprises you playing the usual mixture of Classics, New Generation gems, your requests and even a couple of fabby World Exclusives from Sweden Plus, something a little bit different in hour one.
This is the emailadres for all your voice messages and requests for the upcoming new show
[email protected]. These shows will be soon available on Club 80s mixcloud.