LIVE! Club 80s Will Reid 20210107 (audio only)
This show will be available on his Mixcloud page soon after the show ends.
Please click on top on audio & chat, or on 'listen' on the right side
Live connected with Scotland, 7pm UK time/8pm CET!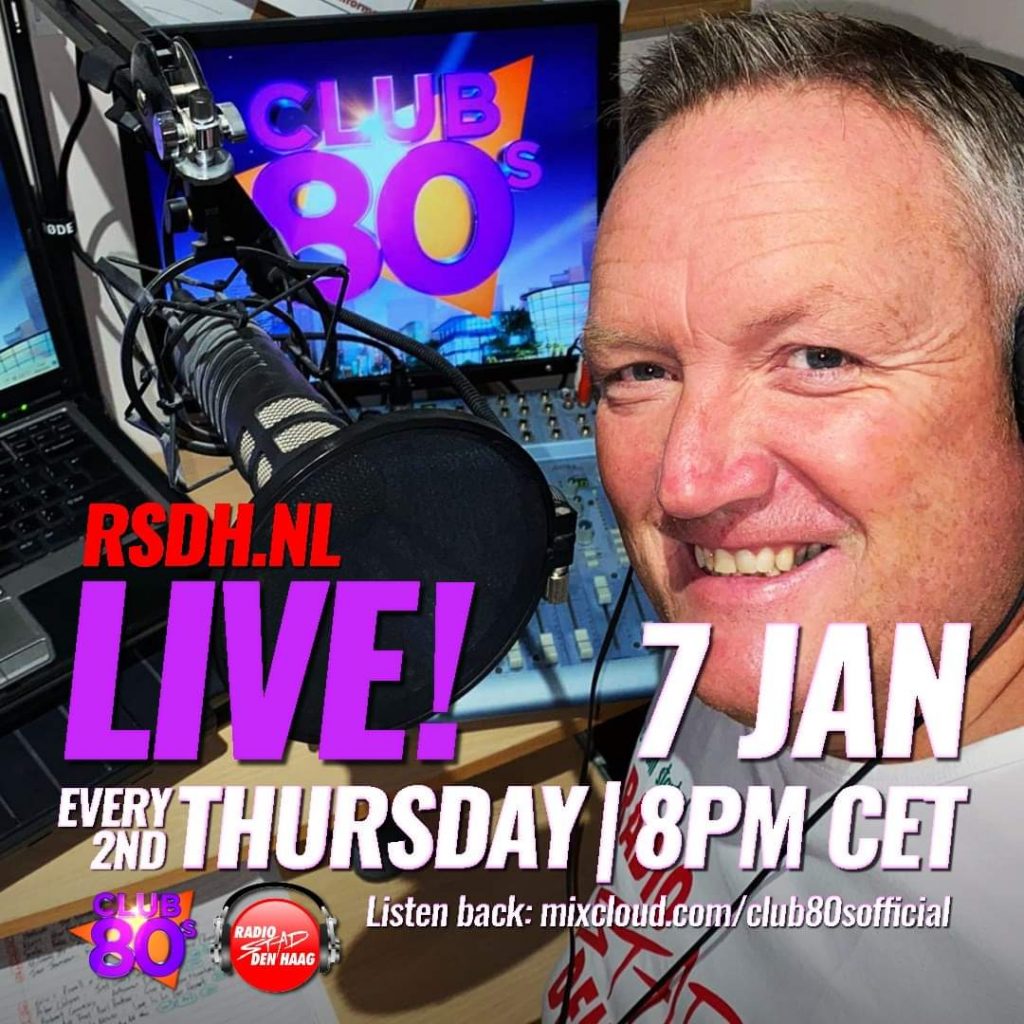 A new year, a new beginning. Will is back on The Stad!
He will play some of your requested songs and voice messages. Also tonight he gives away 2 copies of the fabulous new vinyl 'High Energy dance Club' on i Venti records. To be in with a chance to win, join us LIVE in the chatroom.
And Will is playing new music… Lian Ross, Jan Jensen and Peter Wilson!