8-12pm CET this wednesday;
Tonight Marco Di Luna will fill in for Andre den Hartog while he is abroad!
And Marco has Michiel van der Kuy as special guest tonight!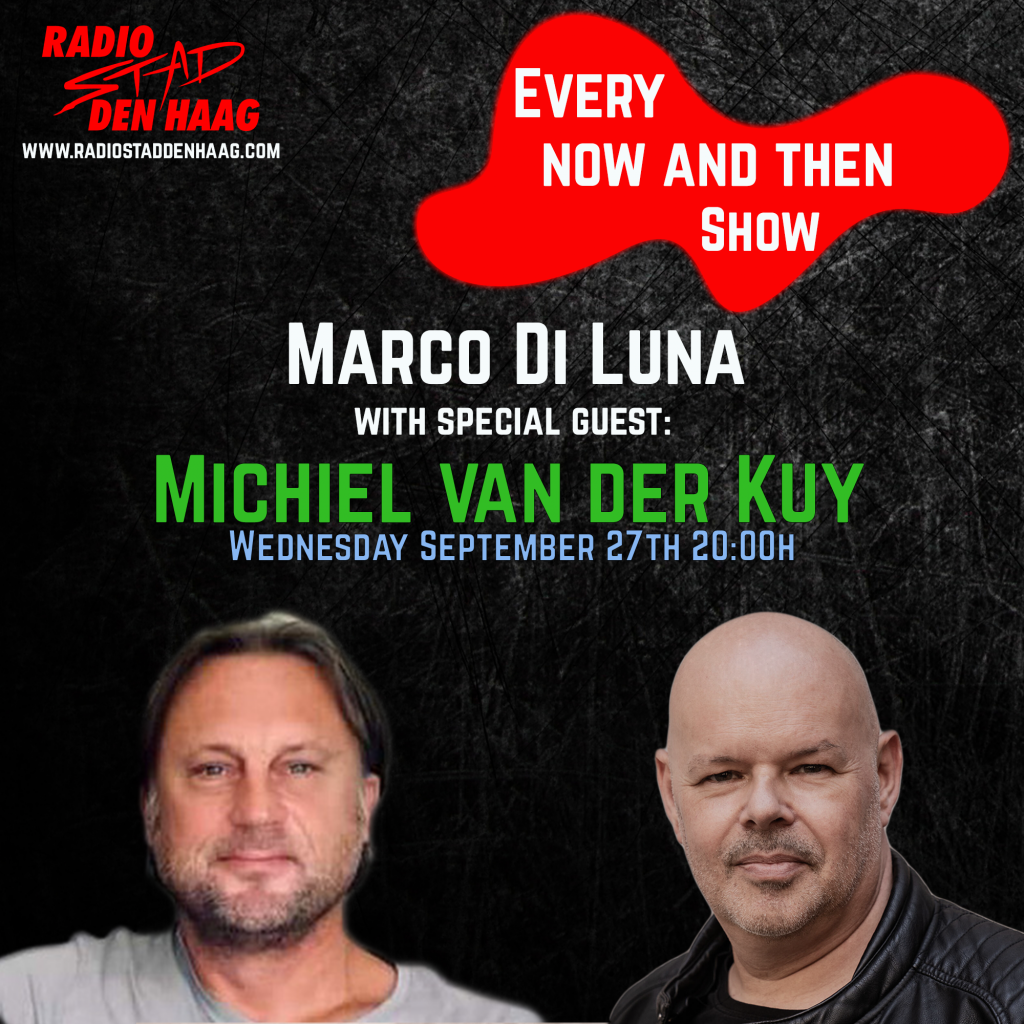 Tonight!
This will be one you don't wanna miss! While Andre Den Hartog is enjoying his holiday the Every Now and Then Show is back! I've invited the maestro Michiel van der Kuy to join me! You might know him from these projects : 2 The Core, 4 Explore, Area 51 , Attack , Beat Boys, Blitz , Castro, Culture Shock, Denzil & Dwayne, Desiderio, Diffusser, Distortion, Fire On High, Funky Junk, Future State, Glow, Harlow, Kozmoz, L.A. Style, Laserdance, Lovechild, Nymphomania, Ocean Drive, Omikami, Oxidizing Agent, Paradisco, Partners In Crime, Perestroika Power, Pomp, Power Machine, Protocol, Prototype, Proxyon, Run 2, Vibe-rations, KOTO and RYGAR to name just a few
So be there!
CAM's are rolling, chat will be open and loads of awesome tunes will caress your ears…..
Watch it all live here and join our Global Chatroom…Only on your Radio Stad den Haag!