Freaky-Friday in the MiX !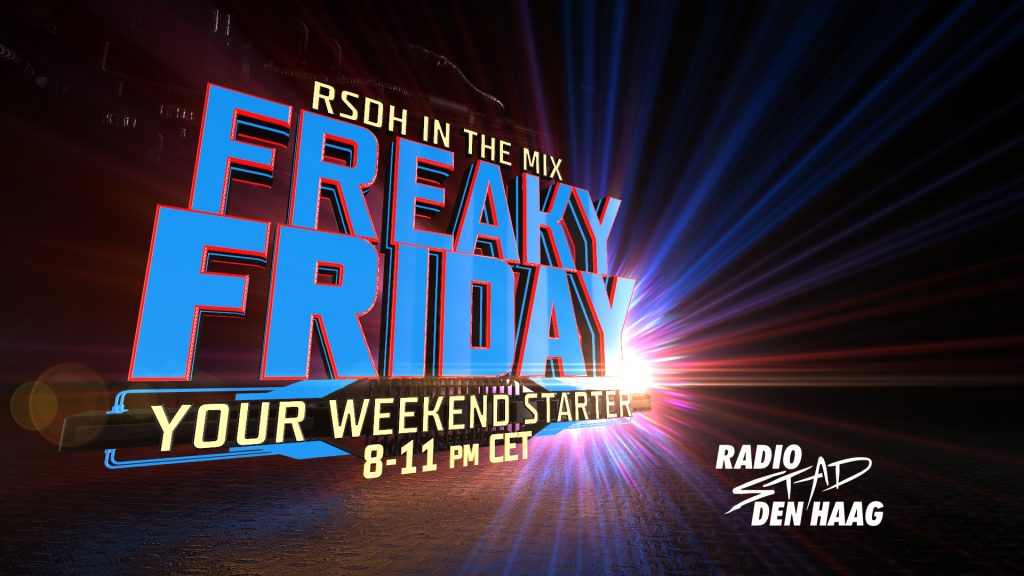 Here is your Weekend Starter!
From 8-11pm CET. We make it your night out!
Every friday mostly brand new & unique mix-sets made only by excellent DJ's mixing Italo, Disco, High NRG & Nu-Disco .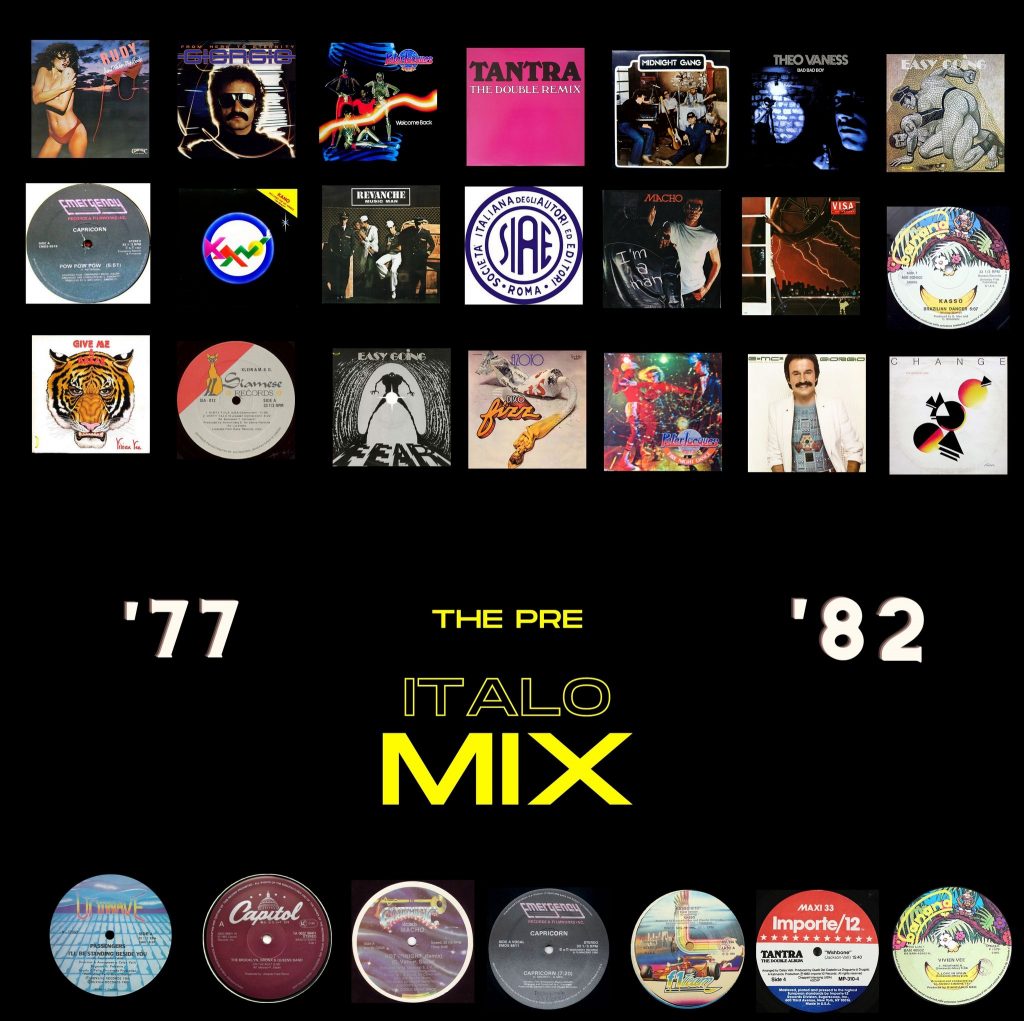 8pm CET – Marc Hartman – The Pre Italo-Mix. From 1977 till 1982 The Roots of Italo Disco.

This mix was aired 2 weeks ago on Nat. Radio 10. For 7 years Marc made Italo yearmixes and this is the final one. Going back to the roots in this Pre Italo Mix.
You'll hear tracks from Macho, Peter Jacques Band, Easy Going, Giorgio Moroder, Change, Tantra, Azoto and much more in this final chapter.

(This mix is also on mixcloud)

Tracklist is in the comments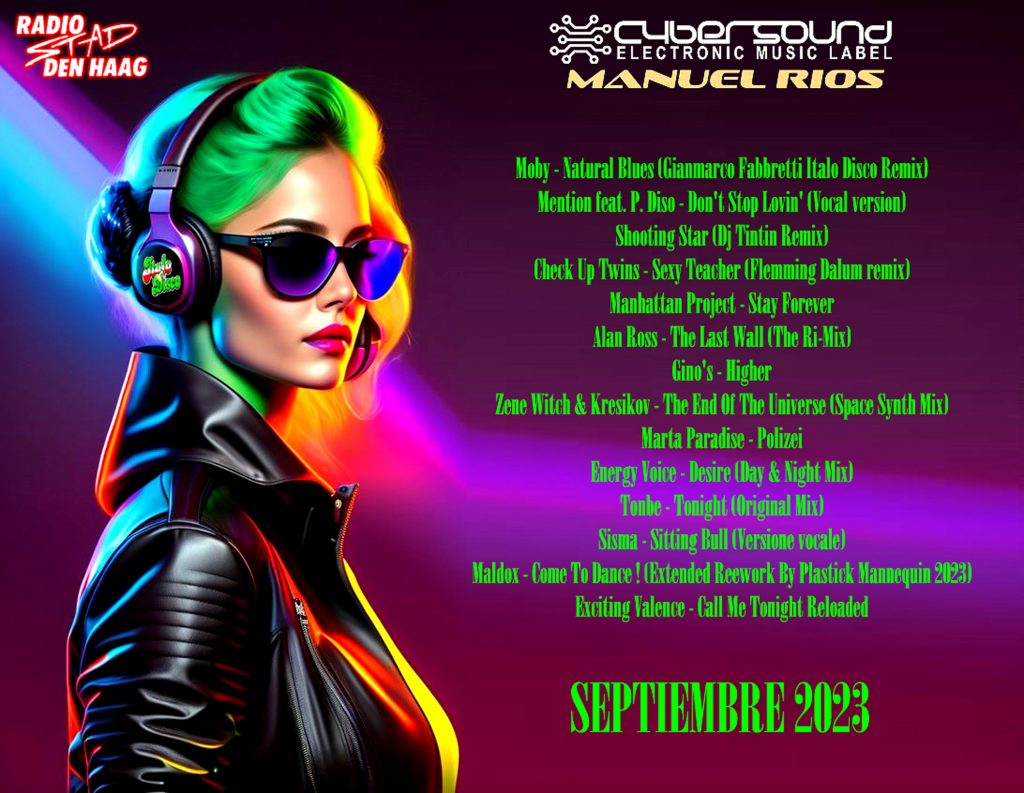 9pm CET – Manuel Rios – Septiembre 2023

Every month, our amigo from Mexico city mixes exclusively for RSDH the latest New Gen Italodisco!

Enjoy Septiembre!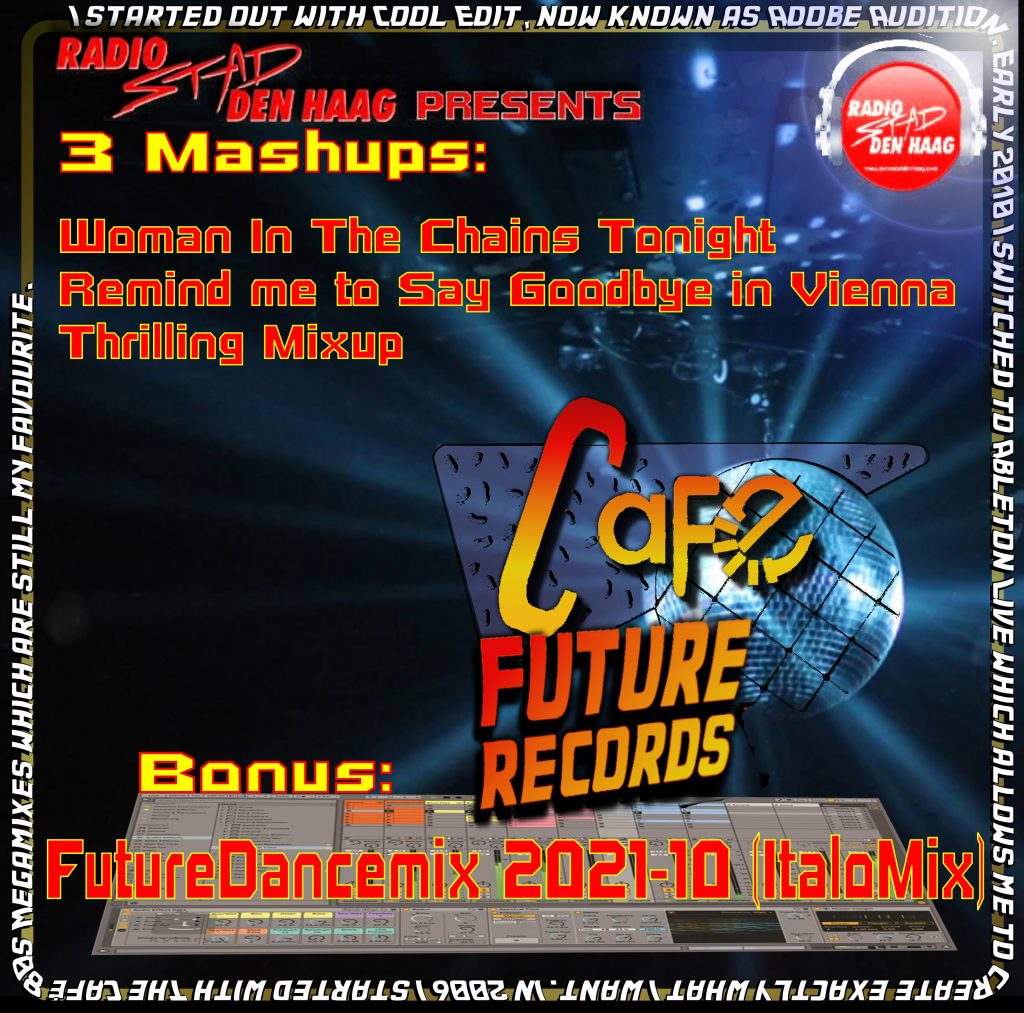 10 pm CET – Alex Ivens closes every friday with Cafe FutureRecords.

This friday 3 new mashups! Alex used 18 tracks to mash it up.
And the Future Dance Italo mix of 2021-10 contains 58 tracks.


All his Tracklists are in the comments below!


Rerun is saturday at 4pm CET.