RMXD Show By DJ Zwaardski !
The Dutch National Memorial Day takes place annually on the 4th of May. Out of respect and in memory of the 2nd WW casualties, a two-minute silence will be held at 20:00 cet.
08:02-10pm CET – Every thursday RMXD. on Radio Stad, welcome to show 118!
The best radio show for die hard Mix Freaks. Produced, put together and presented by Harold Zwaartman !
Click on audio & chat in our menu on top!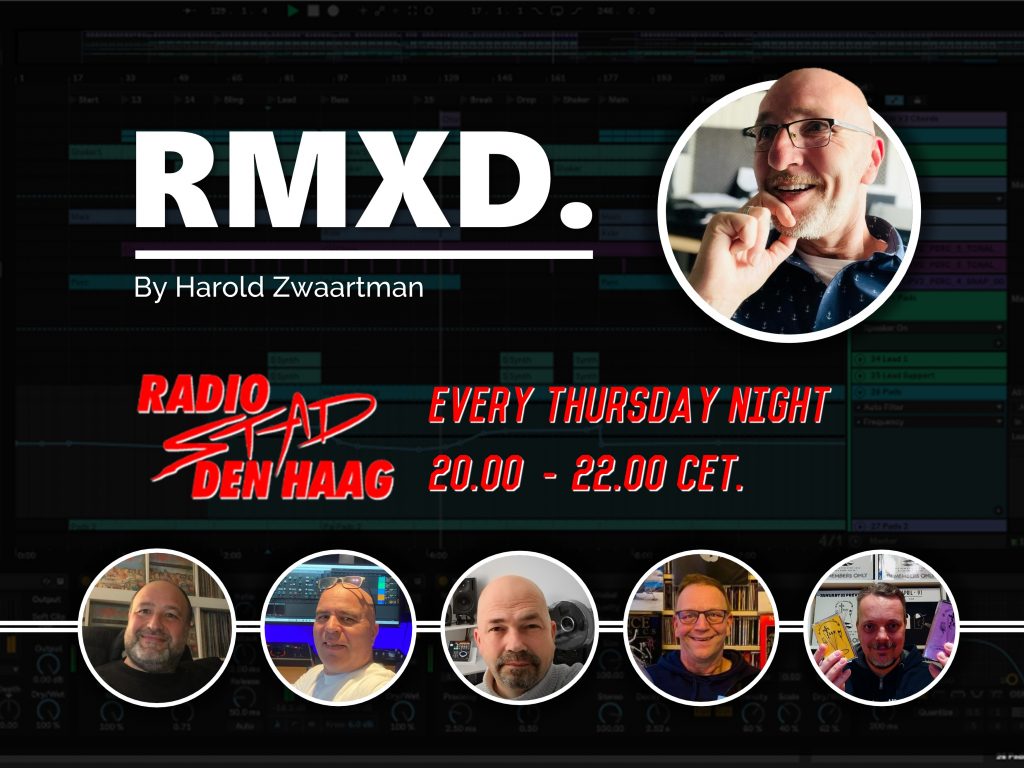 Enjoy a fantastic new episode with every week a special item & short interviews with DJ's and the best mixes & mash-ups from all over the globe.
With lots of dedication put together and hosted by DJ Zwaardski.
***
Here is the line-up for this evening !

Dario Caminita (IT) – Cube – Two heads are better than one Remix (2022)
Mixcoast (FR) – Decades Party Mix (2023)
2 Trust Deejays (NL) – Cowley & Sylvester – Do you wanna funk Refix (2023)
This weeks item; GrandStory's (Ben Liebrand)(NL) – The Four Tops – The sun ain't gonna shine (1989)
Robin van Hese (NL) – Go back in Time Mix Vol. 2 (Exclusive!) (2023)
(Unknown DJ) – Kraftwerk – The Mix Medley (?)
Maik Schafer (GER) – Depeche Mode vs Off – Electrica Disco (2018)
DJ Prince (NOR) – The Party Mashup Medley (?)
Chumoski (SP) – CHK Vol. 2 (?)
***
Enjoy, as always…..RMXD!
For Mixfreaks, By Mixfreaks!
***
Please join our chatroom tonight! Share your stories with people from all over the globe. Let's connect ! RSDH makes it your night out!
De uitgebreide serie gesprekken met mixers en Dj's , oftewel een biografie in geluid, kun je op Harold zijn podcast volgen. RMXD the podcast