Vote now for the Top 100 of all time 2022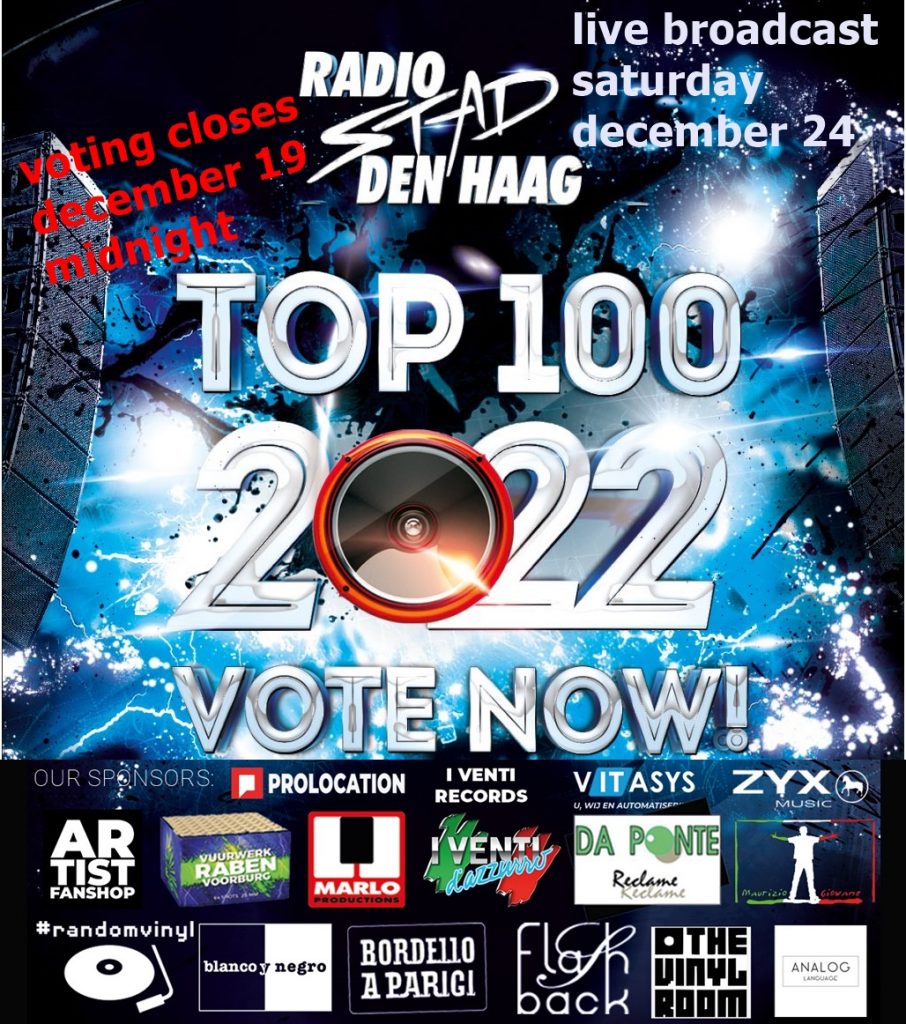 Het borrelt weer aan het einde van het jaar, dé tijd van de jaarlijsten. Misschien had je gestemd op de top 4000 van Radio 10, ook zij hebben toevallig de 18e editie dit jaar. Maar er is maar 1 lijst voor alleen Italo Disco & High NRG in de wereld en dat is de enige echte RSDH Top 100.. een kleine maar heel dappere lijst. Voor de 18e keer gaat Radio Stad dit weer groots aanpakken. Laat je stem dus NU horen.
Kies 10 van jouw aller aller beste tracks die in deze lijst echt niet mogen ontbreken. Het is een ode aan alle artiesten en producers. Doe je best! De ontknoping is op 24 december a.s. En wie weet, als dank voor je inzending, win jij eén van die hele gave prijzen tijdens de 10 uur durende live uitzending gepresenteerd door meerdere DJ's waaronder Ron Mc Donalds, lex vd broek e.a..Wie wordt er dit jaar nummer 1 ?!…
Stemmen kan nog tot a.s. maandag 19 december middernacht! Wacht dus niet en doe het nu.
De Radio Stad Den Haag Top 100 aller tijde. "where it all started" zeg het voort en dank jullie wel!
(prijzen die via trekking te winnen zijn; slipmatten, waardebonnen, unique gesneden eenmalig vinyl met muziek naar eigen keuze, verzamel cd's van o.a Zyx records, i Venti records, Flashback records e.a, gesigneerd vinyl, vuurwerk doos en nog veel meer)
Vote now… voting closes this monday december 19 at midnight!