Sunday Live: DoucheCo, Live Mix-Set & Sundaynight Request Show 20220123

We are Back on air !. Every sunday we make it your night out with the best live shows online. let us entertain wherever you are! Studio Cams are rolling and the chatroom is open !.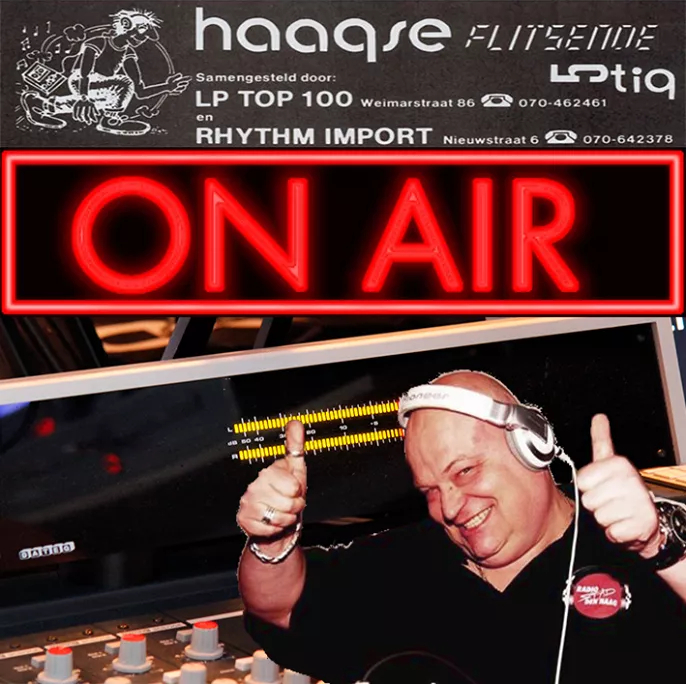 5-7pm CET: DoucheCo with Michiel. He will play the best tracks from the ultimate classic hit chart once broadcasted on RSDH. Today the chart from January 16, 1988. Click HERE to see the charts.
Zit je er weer klaar voor?
Jullie hebben via facebook je keuze gemaakt en Michiel draait ze vandaag uit de Haagse Flitsende 50 van 16 januari 1988.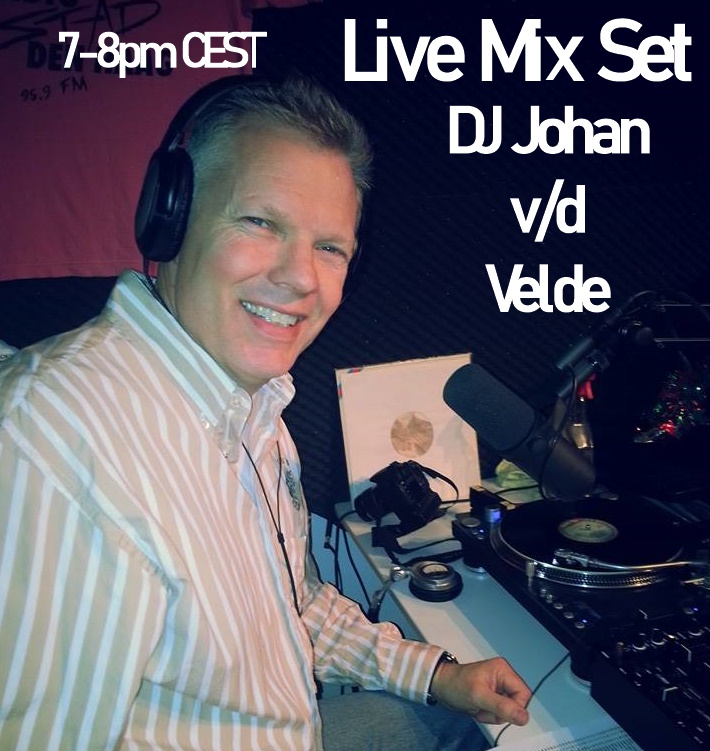 7-8pm CET – 'Club 972' means…A Live Mix-Set in our studio.

let's welcome DJ Johan. Johan is a DJ from the good old days of Radio Stad and so goes back waaay to the 80s when he was one of the residential non-stop mix DJ's of RSDH. he knows his skills and let's see what he has prepaired for tonight.
Watch him at work live here on our website.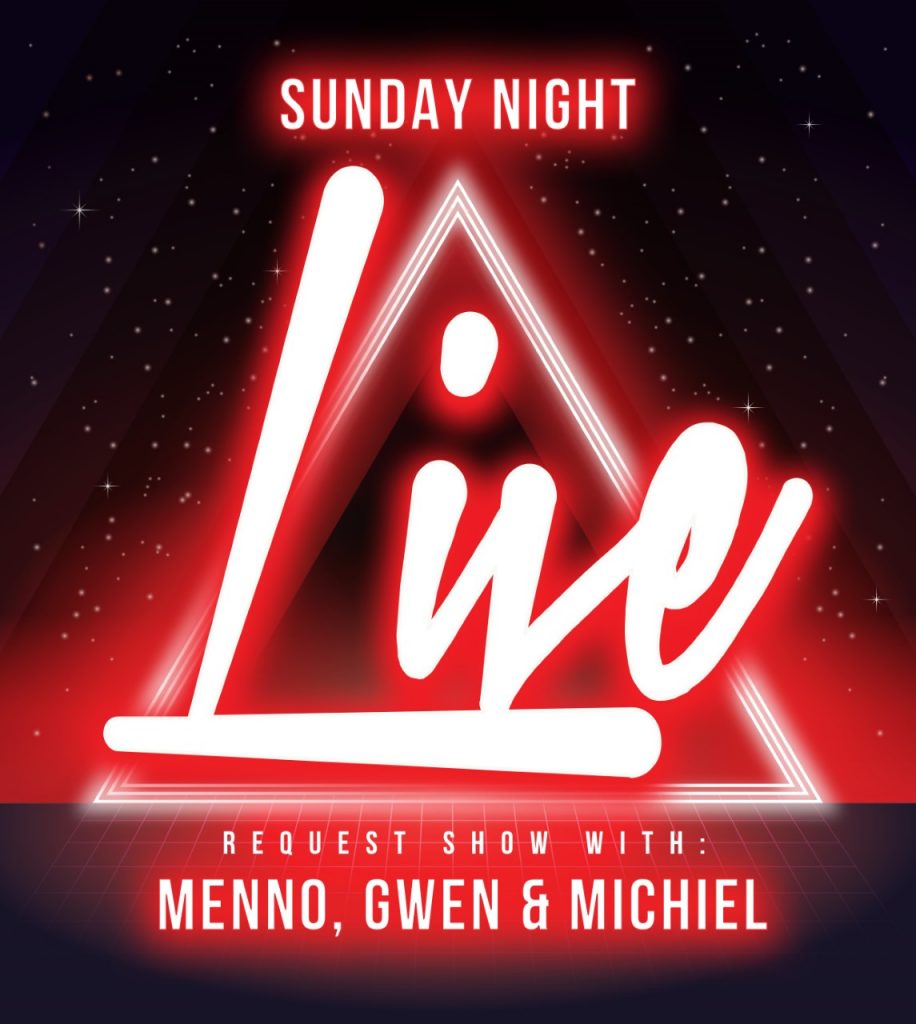 8pm CET – The one and only Live Request show hosted by your gang Menno, Gwen & Michiel.
And you have a say! Hand in your requests and we will give it a spin and read out your messages.
We will try to speak as much English as possible.

Sunday nights are the best way to end your weekend with fun, music and guests in our studio!
Join our Global chatbox!





Loads of New releases this evening and…. all world exclusives and so radio premieres. The start of the new year appears to be already very productive!
From France we air first the latest new track by Flagio M (Michel Figueira) called Bad Emotions filled with nice heavy synths.
Thanks to Kimmo Salo from Flashback records we received 2 tracks. A brand new Ken Laszlo! and a track from the New Gen artist Luke White (Gianluca Bianco) both fantastic!
Our good friend from Australia Peter Wilson handed over his ( still unreleased) track The great unknown! Furthermore on Bordello a Tjade based track called Rees- Three eyes and we will show a new video by Mono Band (Renato D'Herin).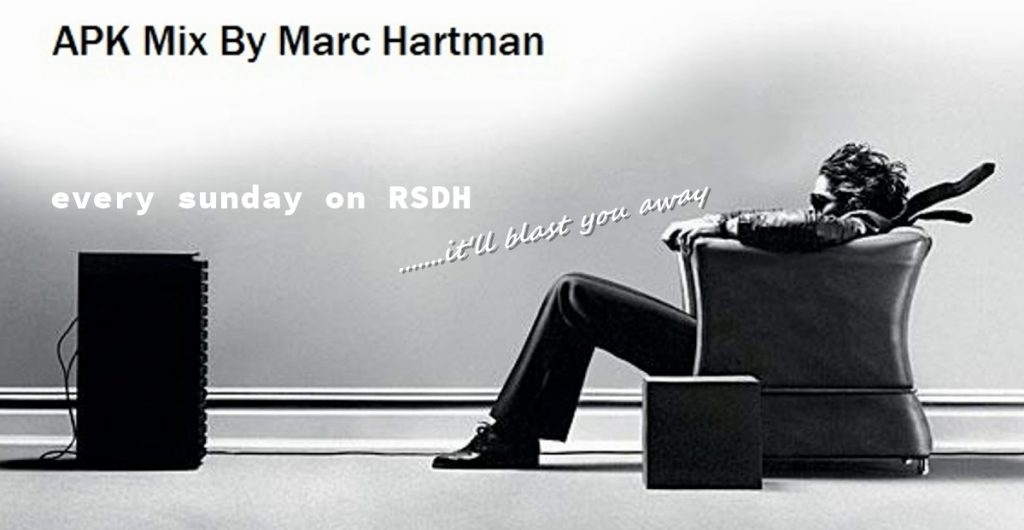 Also Every sunday, a bit after 10:30pm CET a mini-mix (APK mix) by Dutch national mix DJ Marc Hartman.
Tonight; 'Azoto-Soft Emotion '
Even-over-half-met Hartman' (Radio 10) met een gave APK mix.
Within 24hrs all shows are on Mixcloud & Youtube thanks to Rick, playlist will be in the comments, and on Facebook.