Stad Super 3 Live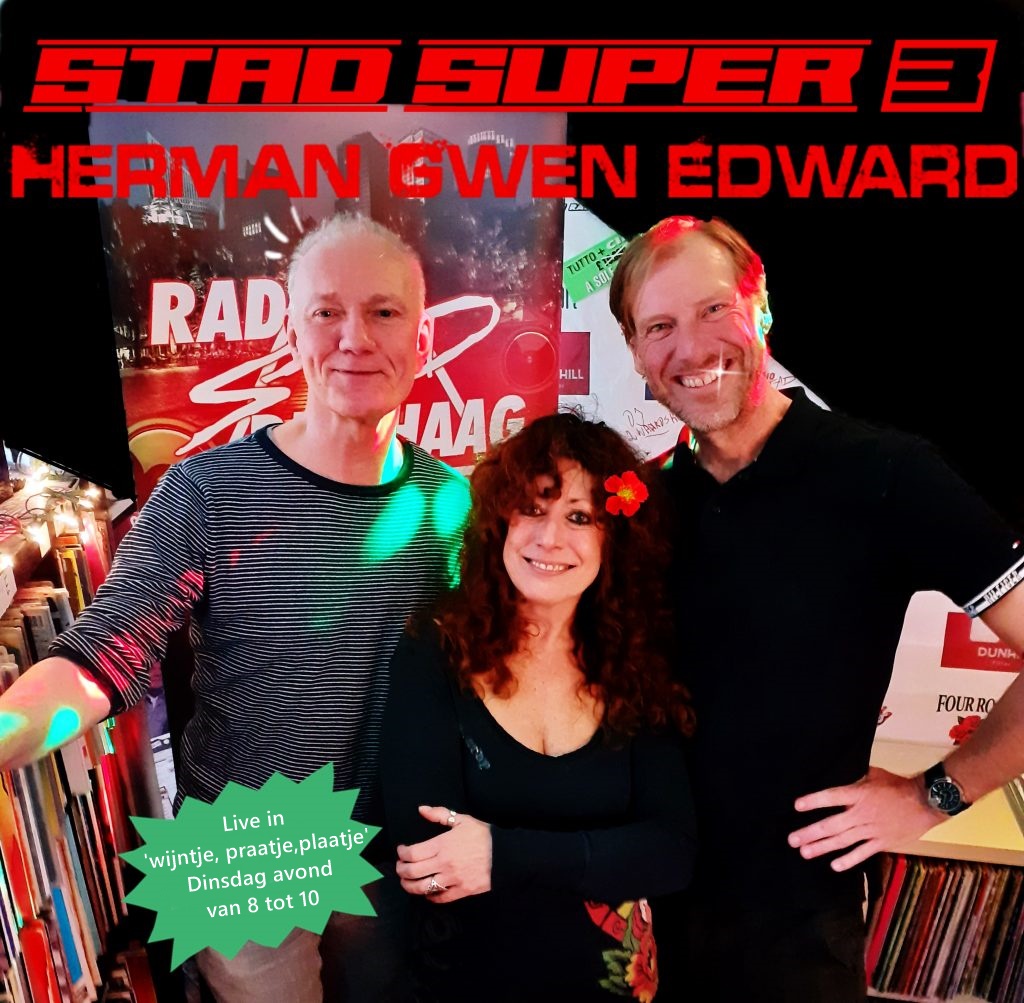 8-10pm CET – Stad Super 3 show.
Elke maand komen Herman, Gwen en Edward weer eens samen. Net zoals vroeger. In den beginne waren deze 3 altijd op de zondag avond te beluisteren en vanavond is dit illustere trio weer bij elkaar.
Herman heeft zoals gebruikelijk voor de nodige geinige items gezorgd waar gretig op ingehaakt zal worden. En natuurlijk veel wijntjes, praatjes en plaatjes!

Every month Eddy min Ami, Herman and Gwen come together in this live show, just like the old days when radio stad started on the internet and when this crazy trio hosted the sunday night live shows untill 2012.
Fun & Music for all!