LIVE! Club 80s with Will Reid 20210624
This show will be available on his Mixcloud page soon after the show ends.
Please click on top on audio & chat, or on 'listen' on the right side
Live connected with Scotland, 7pm UK time/8pm CEST!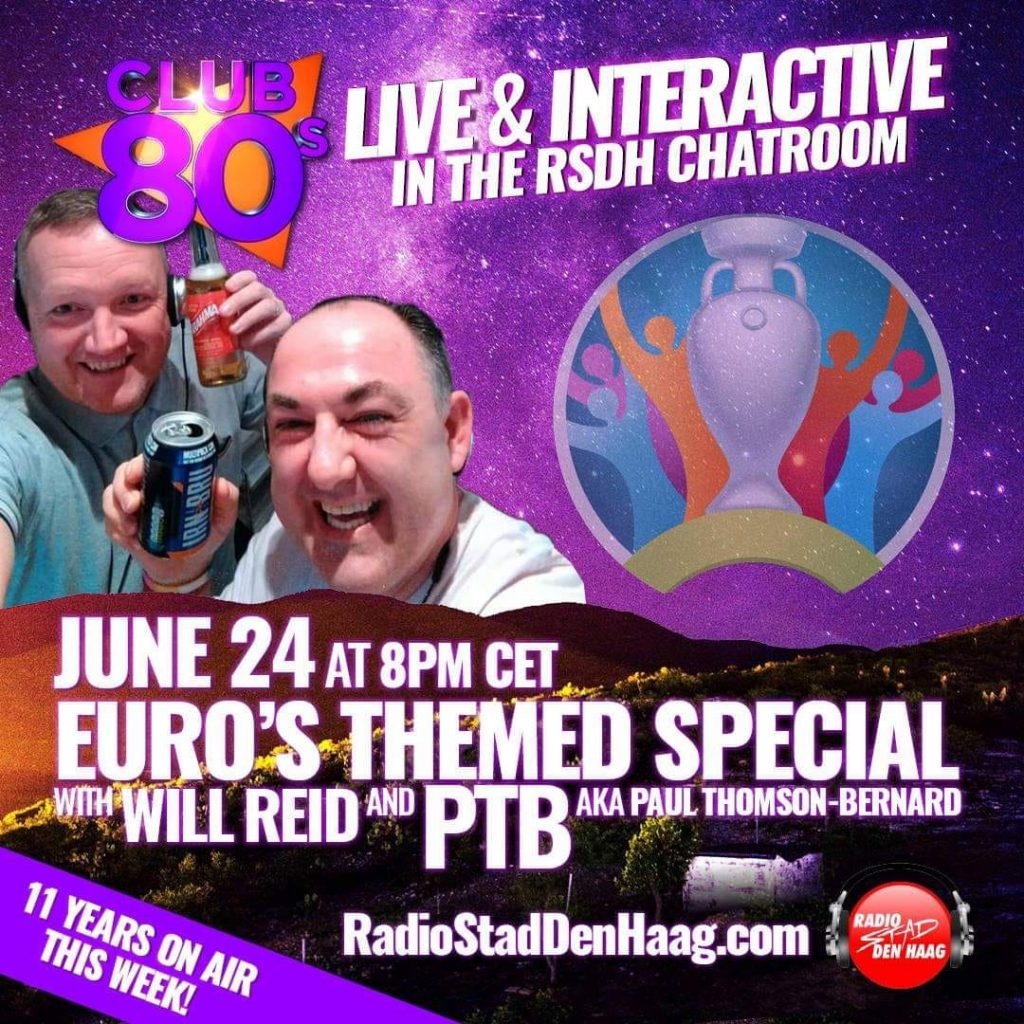 8pm CEST- Will is back on the Stad. Live connected from his hometown Musselburgh in bonnie Scotland and he has company! His good friend Paul Thompson Bernard. PTB will skillfully mess up this professional show in his incomprehesible Scottish accent…That will be a joy! Please join us in the chatroom, its a Global Gig!
Listen to new releases, your requests and voice messages!

This is the emailadres for all your voice messages and requests for the upcoming new show
[email protected] These shows will be soon available on Club 80s mixcloud.