December 25 & 26…it's Christmas on Radio Stad den Haag
Humbug! voting for the top 100 has closed!! Top 100 Live broadcast is this sunday the 27th and starting at 11am CET!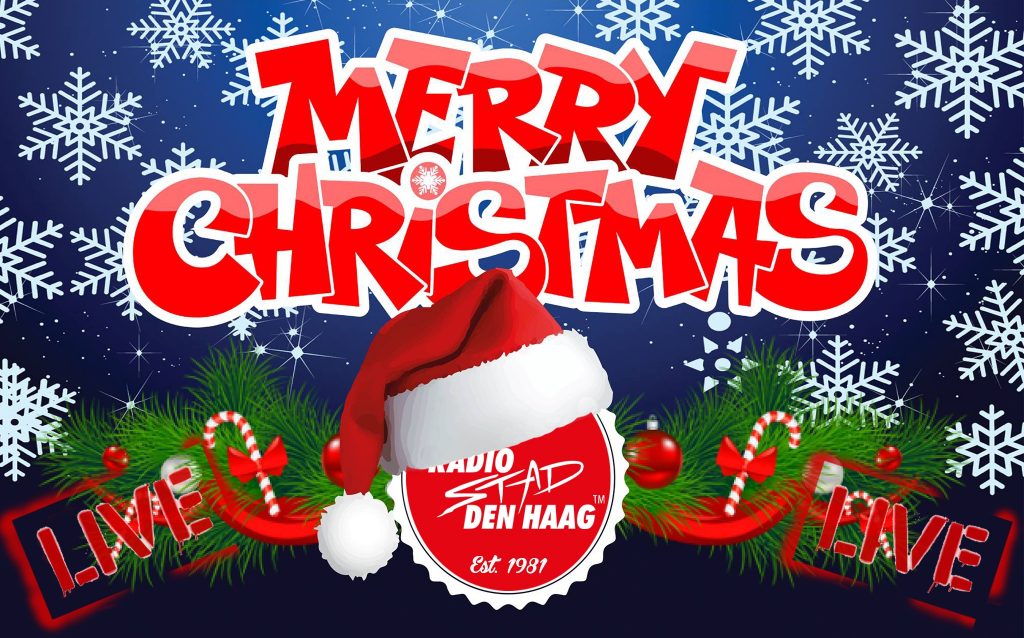 Wij van Radio Stad Den Haag wensen iedereen hele fijne dagen, of je nu alleen bent, met familie of vrienden, Radio Stad is altijd dichtbij en is met kerst het beste muziek behang. Geniet van de extra live shows
We wish all our listeners and their families around the globe a great Christmas and holidays. Alone or with friends and family? Radio Stad is always close to you. We entertain you no matter what. Enjoy our music and extra live shows.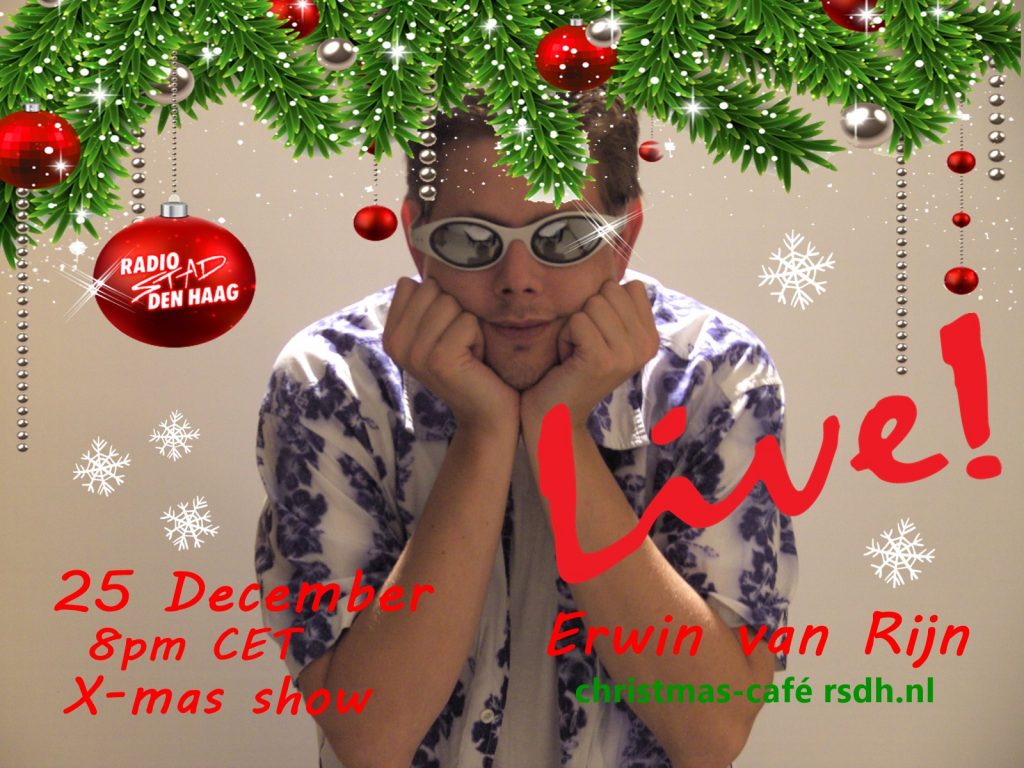 December the 25th – LIVE(audio only) Christmas- café show with Erwin van Rijn! 8pm CET untill…… He will bring Christmas spirit into your homes, will play your requests from the chatbox and also takes phonecalls! dial or spoken whatsapp message to 00316-87795322. Doe ook live de groeten, een kerstwens of vraag een plaat aan via 06- 87795322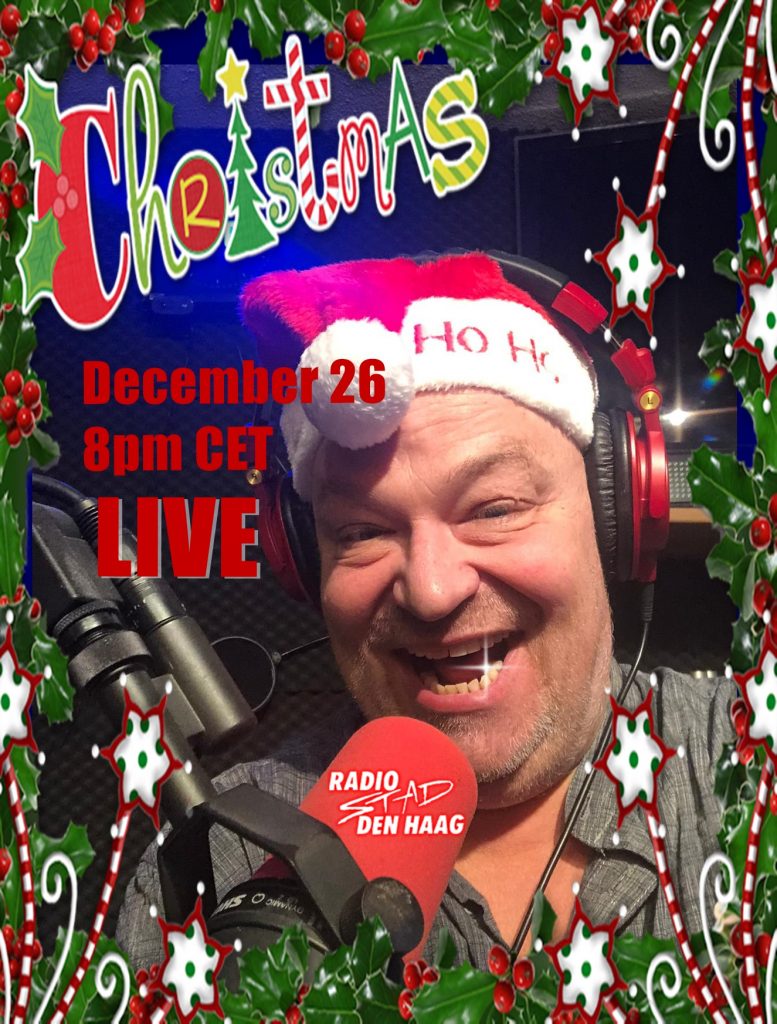 December the 26th – 8pm CET.
X-Mas live show with Michiel. He will entertain you including video. Join the chatbox, ask for a request and enjoy this evening! You are never alone during Christmas with RSDH