Back on air !. The legendary Sunday evening is the best way to entertain you. Live from our studio in the Netherlands. We make it your night out. Let's spin some new music & old school dance tracks and…from vinyl. Studio Cams are rolling and the chatbox is open !.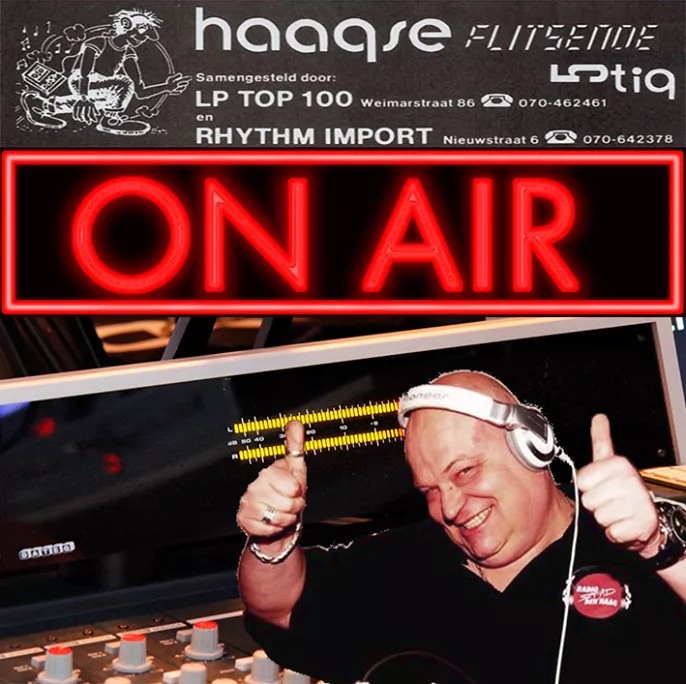 17-19h CET: DoucheCo with Michiel. He will play the best tracks from the classic hit chart once broadcasted on RSDH. Today the chart of november 24 of 1984. Click HERE to see the charts.
Zit je er weer klaar voor? Jullie hebben via facebook je keuze gemaakt en Michiel draait ze vandaag uit de enige echte 'Haagse Flitsende 50' van 24 november 1984.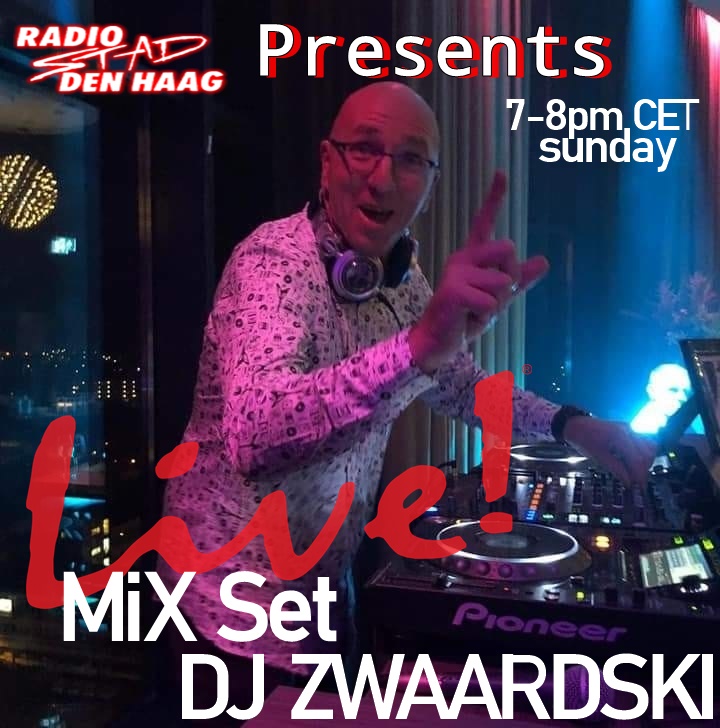 7-8pm CET – "Club 972" means a live mix-set! We know we make so many of you happy with DJ Zwaardski. Every month a live mix set in our studio by this great guy. Tonight he prepared mash-ups with Italo tracks processed in his mix! Watch him live at work and enjoy!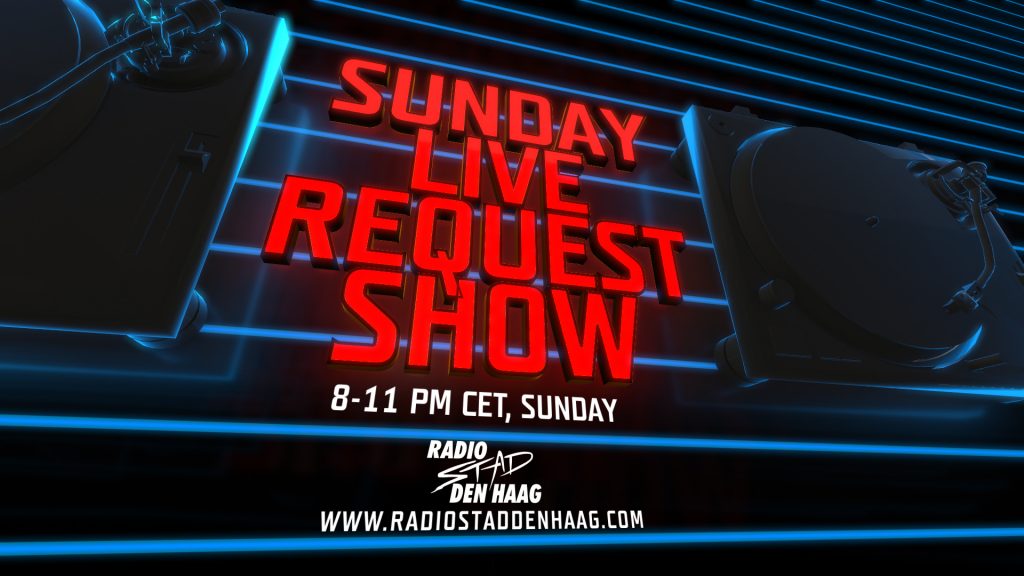 20-23:00 hr CET- The Sundaynight Live show with your one and only Gang.. Menno, Gwen & Michiel. They will play as much as possible your requested tracks; High NRG, Italodisco & electro. Click Here to add a song to tonights playlist. You stay at home…we do the rest!
Some new music tonight from several European countries. Electro Potato aka Sandor Maté,Mikka Ella and spacesynth from Sweden. And we show a mix-video of Den Harrow tracks made by Maurizio Giovane.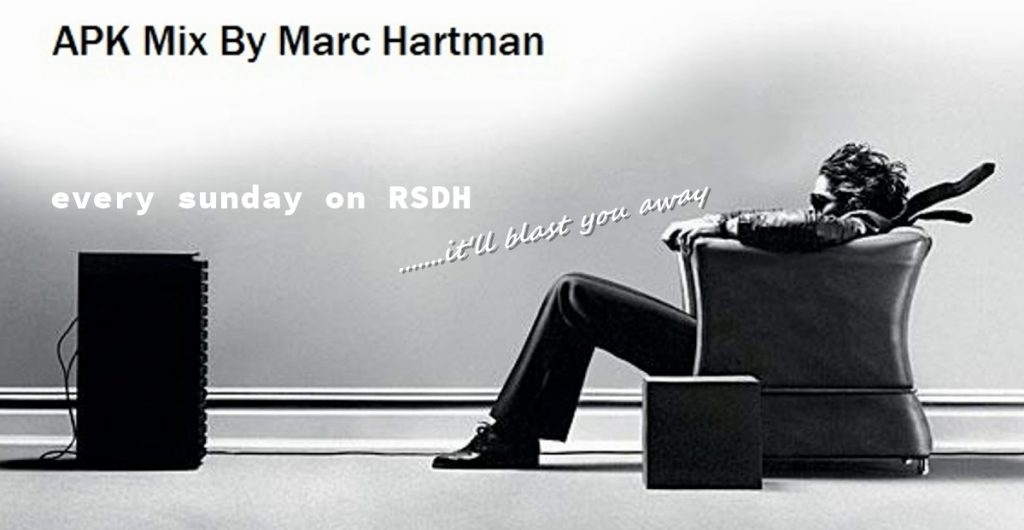 Also Every sunday, a bit after 10:30pm CET a mini-mix (APK mix) by Marc Hartman. This week; Kate Bush – Running up that hill
'Even-over-half-met Hartman' met een gave APK mix. (radio 10)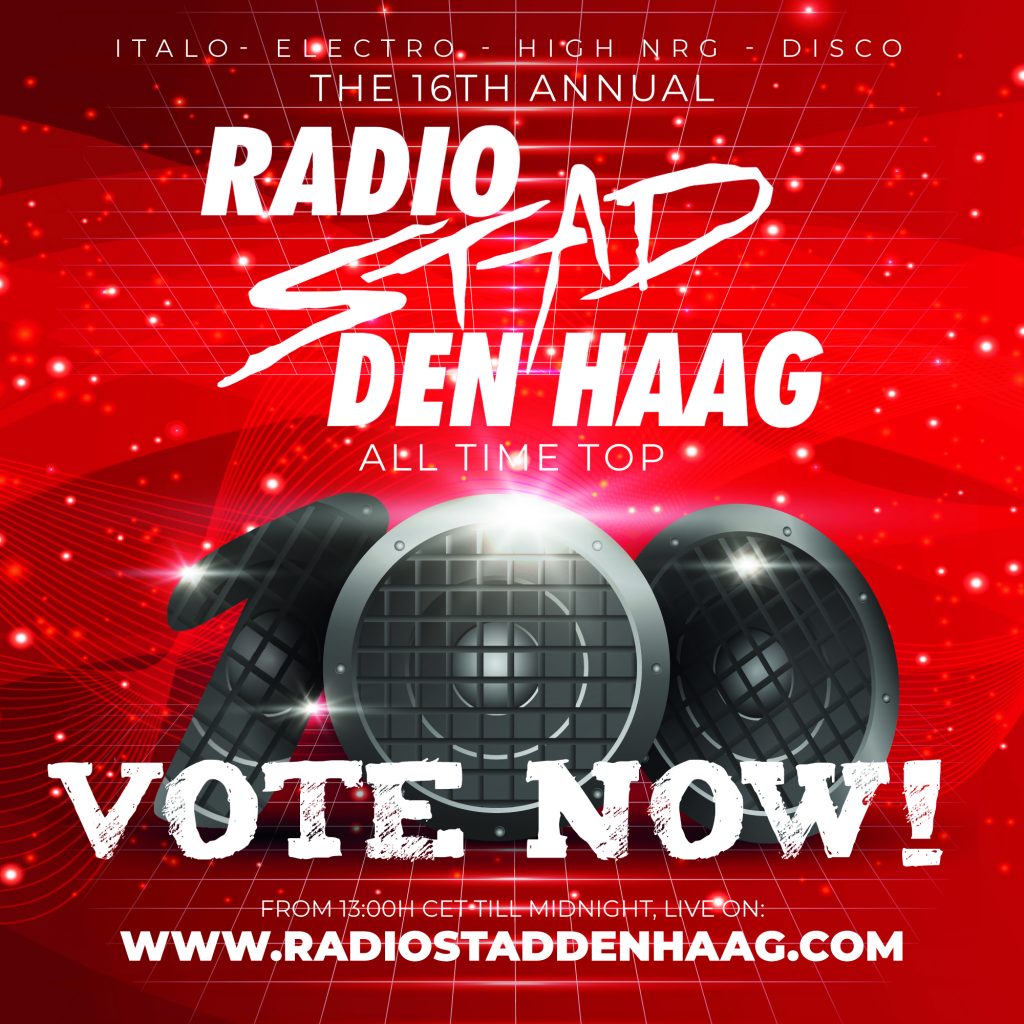 Submit your 10 best ever tracks for our 16th annual Top 100 of all time. The one and only chart world wide for Italo, disco & Hi-NRG. Go and support your artists, which tracks made a difference for you, what is your all time classic. Help us to complete this great chart! click on this poster…
Within 24hrs all shows are in our download section; Mixcloud & Youtube, playlist will be in the comments, and on Facebook.