40 years Radio Stad Den Haag party "The photo's"
A great party celebration of 40 years Radio Stad Den Haag. Live from the radio studio and a live broadcast from the party venue.

The Saturday evening at Sir Winston Club in Rijswijk was a great success. . The deejays have put together amazing sets. Many thanks Johan van der Velde, Zwaardski, Andre den Hartog, Eric Benjamin, Marc Hartman and DJ Güstav! You are all top notch!

Enjoy the party pictures!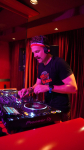 Some photo's from the party @ Club Sir Winston. (by M.Giovane)
105 Photos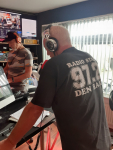 Some pictures during the daytime in the radio studio of Radio Stad Den Haag
55 Photos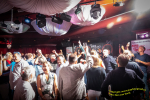 Some pictures from the party night @ Club Sir Winston Rijswijk
63 Photos
Impression video
Listen to the full shows on MixCloud or Youtube