Beste Luisteraar!
Leuk dat je mailt met de studio.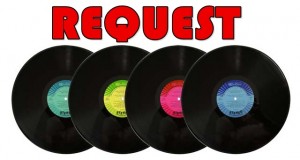 Wij behandelen jouw verzoekje en/of  bericht in de live show op zondag-avond tussen 8 en 11 uur s'avonds.
Dear Listener,
Thanks for mailing the studio.
We will play your requests and read your message in the Sunday evening Live show between 8 and 11 pm CET.
(853)
(163) Jacco


zo, 3 januari 2016 23:32:37 +0000
---
Gwen en heren van RSDH, ik geniet al vanaf 13.00 uur met volle teugen van de top 100. Helemaal superdik!! Ga aub nog heeeeeeeel lang door met deze heerlijke Italo klanken.


(162) Marcin


zo, 3 januari 2016 22:49:04 +0000
---
Hello Marcello D'azurro !!! Can't wait 'till tomorrow
I Venti D'azurro finally back after holidays
(161) Stephen


zo, 3 januari 2016 22:01:49 +0000
---
Happy New Year.
We love you in Miami Beach and have listened to you for years.
Thanks for the best music.


(160) sander


zo, 3 januari 2016 20:28:25 +0000
---
Beste Michiel,

Kan je de spiegelsites noemen waar de uitzending ook te volgen is ajb.

M.vr.gr.
Sander.


(159) dario.zg


zo, 3 januari 2016 19:58:47 +0000
---
Fred Ventura - The Years


(158) Gunnar


zo, 3 januari 2016 19:18:22 +0000
---
Hallo Gwen, in Deurtschland sprechen wir ZYX tzzzix (so wie six) aus.
So hat auch Mikulski es immer ausgesprochen - und nicht tsücks oder seiks oder sucks
Greetz Gunnar
(157) ton de jonge


zo, 3 januari 2016 19:08:05 +0000
---
jammer dat dolce vita van kristian conde er niet in staat?,vind dit persoonlijk een wereldplaat
voor de rest weer een top uitzending
mijn voorspelling 1:k-barre right by the moon 2.the creatures-believe in yourself en 3.mr flagio-take a chance mijn top 3 voor dit jaar

gr ton uit Rijswijk


Hello and greetings from the USA, I am loving this show. Thank you all very much for all the great Italo and fun.

I am so glad to have found this wonderful Radio. And I owe that to my friend, Alen at

www.italo-disco.net and his awesome Facebook group from Croatia.

Thanks again, guys! Have a wonderful time and Happy New Year!

Regards from Virginia, USA


Hi,

Aan iedereen de beste wensen in goede gezondheid...enne, dat RSDH ook in 2016 weer 24 uur per dag het allerbeste biedt dat italo-minded mankind zich kan wensen!

KEEP ON MUSIC...en LETS DANCE TONIGHT!
Edward (Utrecht)


(154) Gunnar


zo, 3 januari 2016 18:49:07 +0000
---
Hallo liebe Freunde,
ein frohes neues Jahr aus Wiesbaden euch allen im Studio!
Viel Spass weiter und feiert schoen, bin gespannt ob Koto dieses Jahr auf Nr 1 ist
Gunnar
(153) jan uit Brussel


zo, 3 januari 2016 18:29:19 +0000
---
Hallo aan de Bende van Ellende,
Zoals elk jaar luister ik weer naar jullie heerlijke TOP 100, zoals
ik heb begrepen is die al aan de elfde editie toe.
Ik wens jullie een zinderend nieuw radiojaar toe!
Groeten, Jan uit een belegerd Brussel en Molenbeek


(152) Hans Hemmes


zo, 3 januari 2016 18:15:51 +0000
---
Hallo oud-Stadgenoten!

Ik wilde er graag bij zijn, maar dat lukt helaas niet. Geniet vanaf de eerste plaat van de geweldige lijst der lijsten, de top 100. Muziek komt weer zonder ruis binnen in hartje Den Haag. Maar ik woon dan ook hoog. Ben benieuwd of mijn favoriete zangeres Valerie Dore nog voorbij komt. Leuk om Freek weer eens te horen. Ik wens iedereen in de gezelligste studio van Nederland een zeer energiek 2016,
Radiogroeten uit de Hofstad,

Hans Hemmes


(151) Will Reid


zo, 3 januari 2016 18:14:12 +0000
---
Great show, as always guys, with just the best music!!

Keep up the great work you do, and hopefully I can visit you again in the studio one day!

With very best wishes in 2016!

Will


(150) Hans Pov


zo, 3 januari 2016 17:53:46 +0000
---
Was wel weer even wachten maar daar ie "eindelijk" weer de enige echte Italo top 100
Iedereen gezonde en stoute wensen voor 2016
Proost!!
(149) Edward Nijdam


zo, 3 januari 2016 17:01:32 +0000
---
Hallo Michiel, Herman, Gwen en anderen!
Helaas kan ik er niet bij zijn vandaag, maar zit wel de uitzending te volgen via de laptop. Ik wens juliie allemaal het allerbeste voor 2016! Lekker hoor die italo's, ben weer even terug in de eighties. Hebben jullie de hele lijst al online staan?
Groeten,
Edward Nijdam.


(148) Vonda Boyz


zo, 3 januari 2016 17:00:41 +0000
---
Hello to everyone there in the studio, and all my radio friends.

Just a short message today to wish you all a very happy 2016 and to thank you all for the great music and fun times.

Have a great day today, I love you long time.

Vonda


Linnsky - make up your mind
I lost this track in 1990 and can't find it
If you find it please send to me
freeee
Merry Christmas and happy new year
regards from Macedonia - we wish you all the best
(146) Marcin


zo, 3 januari 2016 15:45:54 +0000
---
Hello Herman and thanks for reading my message . When i was writing one of the webcams this is what i had in mind https://scontent-ord1-1.xx.fbcdn.net/hphotos-xpl1/v/t1.0-9/10628033_1067288513316069_1494575635951879880_n.jpg?oh=1989262b50ef3f032eaf96fc2bdb429c&oe=5711F0F8 hope the link works . Great photo by Corina . So something like this and a bit lower so we/i see the vinyls playing.

PS there is no need to read this over the air , its just an idea/suggestion:)




(145) Marcin


zo, 3 januari 2016 14:55:47 +0000
---
Hello again team of Radio Stad Den Haag and thanks Gwen for reading my message over the air and BIG THANKS for saying the numbers of the songs in the TOP100 , just don't want to lose my count.

Just one more idea/suggestion , is there any way to add or move the upper right camera so i can actually see vinyls playing something like you did before . Now the vinyls are hidden behind some computers.
Its not important , its just an idea .

Thanks in advance.


(144) henk


zo, 3 januari 2016 14:36:01 +0000
---
goeiedag .voor iedereen de beste wensen voor het nieuwe jaar
het is weer leuk om naar de top 100 te luisteren
groetjes henk


(143) Rogier


zo, 3 januari 2016 14:00:04 +0000
---
Hey Stad Den Haag!

Helemaal super om de lijst weer te horen!
Voor iedereen nog de allerbeste wensen voor 2016!
Wat ik me afvraag is of jullie ook nog prijzen weggeven aan de mensen die nu zitten te luisteren en die net zoals ik vergeten zijn om de top 10 in te vullen.
Hij blijft zeker aanstaan!!! Toppie!!!

Groeten,
Rogier uit Naaldwijk


(142) Marcin


zo, 3 januari 2016 13:14:06 +0000
---
Hello. Finally the Top 100 i was waiting for but just one question to say the number of the following track in the list , something like "and now number 90 and number 89 etc and in english if possible
?
Thanks and greeting from Canada.
(141) Remco VLD


zo, 3 januari 2016 13:05:13 +0000
---
Beste Stad Crew,
Als eerste wil ik alle luisteraars en vooral jullie, de Stad Crew, een gelukkig en vooral gezond 2016 toe wensen.
Dit wordt het jaar van de 30e verjaardag van de belangrijkste italo lijst wereldwijd, de I venti d'azzorro.
We vergeten natuurlijk niet waar de lijst ooit begon, Stad Den Haag.
Verder veel succes en plezier met alweer de 11de editie van de Top100
Ciao, Proost,
Remco Vld
(140) Gunnar


za, 2 januari 2016 10:15:23 +0000
---
Can I request "Central Line - Nature Boy" (1983) please, first version of it was sung in 1948 by Nat King Cole, father of Natalie Cole, she died just some days ago.

Cheers, Gunnar


(139) Patrik


do, 31 december 2015 23:34:56 +0000
---
Beste wensen aan gans het RSDH team !


Wou 'Ranko - Happy world' eventjes de wereld insturen zodat we aan al die mooie momenten herinnerd worden uit de good old 80's.

Dankjewel Stad DJ's voor al dat lekkers wat we hebben mogen horen in 2015, op naar een even super 2016 ! Keep up the good stuff guys !


(138) Matthew


ma, 28 december 2015 22:55:18 +0000
---
What was the title of the song two tracks before "Synchronicity"?


(137) Hans


zo, 27 december 2015 22:39:18 +0000
---
Laserdance Fear


(136) Sjaak


zo, 27 december 2015 21:38:21 +0000
---
Hoi Gwen en leden,

Ik heb zeer grotendeels de vorige request-show
geluisterd en betwijfelde of
Toy - Grace Graceland gedraaid werd.
Hij is in ieder geval gewoon op YouTube te vinden.
Ik hoop dat jullie een leuke Kerst hebben gehad,
ben van plan de uitzending morgen weer te gaan
beluisteren, en heb mijn top 10 ingevuld.
Allen wensen weer toegewenst en tot gauw!
Groet, Sjaak.


(135) Kenny Davidson


zo, 27 december 2015 20:51:57 +0000
---
Hi everyone

Hope everyone had a splendid Christmas holiday. Here in Edmonton, Canada we had the most beautiful Christmas Day with fresh snow, sunshine and feeling like -24c.

Happy New Year for 2016 to everyone when it comes.


Rose Laurens - La Nuit

Thanks Gwen, Menno and Michiel :*


(134) Marcel van der Kooij


zo, 27 december 2015 20:44:35 +0000
---
Hallo Beste RSDH-team, ik heb een vraagje, hoe is het nu om iedere week,
een programma te maken en te presenteren?

Een verzoekje aanvragen?

Roller Force - Subway

MvrGr.

Marcel