Beste Luisteraar!
Leuk dat je mailt met de studio.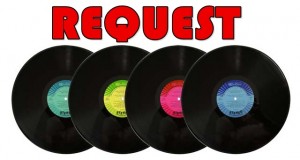 Wij behandelen jouw verzoekje en/of  bericht in de live show op zondag-avond tussen 8 en 11 uur s'avonds.
Dear Listener,
Thanks for mailing the studio.
We will play your requests and read your message in the Sunday evening Live show between 8 and 11 pm CET.
(853)
(433) Paul Ab Dual


za, 9 juli 2016 19:47:21 +0000
---
Would be great to hear some Nu Shooz.

Thanks!



(431) DJ ROberto


zo, 3 juli 2016 22:24:11 +0000
---
dankje geweldig kom weer terug in mijn italo tijd


(430) DJ ROberto


zo, 3 juli 2016 21:50:26 +0000
---
Zanger ff kwijt ...... Parisian girl


(429) Roberto


zo, 3 juli 2016 21:17:49 +0000
---
Albert one - Face to Face voor mijn lieve buurtjes


(428) Patrick Camphens


zo, 3 juli 2016 21:10:26 +0000
---
Hallo Gwen,Michiel,en Menno,

Wij (ik en mijn vrouw) zitten lekker te luisteren naar jullie.
We hebben de tv uit gezet en gezellig italo luisteren.
Ik zelf luisterde al in de jaren 80 naar jullie en vond dat zeker een leuke tijd.
Radio met een heeeeeel lang draad er aan om jullie zo goed als mogelijk te ontvangen.
Dat hoeft nu niet meer gelukkig.
Mijn vrouw is inmiddels ook een aardige italo freak geworden (door mij) en luister nu lekker mee.

Verzoekplaatjes:

Michael Bow - Love and devotion
Magazine 60 - Don quichotte

Fijne avond verder,

Patrick


(427) Nigel


zo, 3 juli 2016 20:38:10 +0000
---
Hi guys

Can i request Brian Krause - This Love Is Forever

Thanks
Nigel


(426) Stephen


zo, 3 juli 2016 20:19:29 +0000
---
Hello from your friend in Miami Shores. We're getting ready for out 4th of July party tomorrow and you always put me in the mood to party. Do you have anything from Vera? I know she was on the Canadian label Mantra and she had a few singles released back in the 1980's. One that comes to mind is "dance" or"dance with me". Anything you could find by her would be great!
Thanks so much


hai guys,

mijn volgende wel of niet vergeten Italo oldschool verzoekjes zou ik graag aan willen dragen aan alle luisteraars:

1: Joe Seven - Never Mind ( oldschool Dance Version 1987 )
2: Rombai Locuras Contigo - TDG (deze heerlijke zomer hit)
3: Galagtic Warriors (under attack) - Asian Revenge ( Pure Space Synth met vocals)
4: Innerspace - OFFICE ( Alle Innerspace compilaties is space synth uit de directe studio van de STARWARS geluid makers)


(424) Willem


za, 2 juli 2016 11:53:30 +0000
---
hallo radio gasten ...

ik heb nog een spacesynth suggestie;

Galactic Warriors- Humanoid Battle

grt,

willem


(423) Willem


za, 2 juli 2016 11:38:55 +0000
---
hallo radio gasten ...

alles goed daar?

ik heb de volgende muziek suggestie:

Stylove - Night girl

luister goed naar dit liedje en je zult er duidelijk iets in herkennen. hij lijkt namelijk veel op ....

luister en huiver ...

alvast bedankt.

grt,

willem


(422) Dimitri


zo, 26 juni 2016 22:18:11 +0000
---
Happy Sunday to the RSDH crew! Love your show and watch it every Sunday. Do you happen to have "Living Up" by B.W.H., a truly classic Italo track from 1983?
Thank you!
Dimitri
Atlanta, Georgia, USA


(421) Maurizio Giovane


zo, 26 juni 2016 22:13:10 +0000
---
A.G.F. - loved by you
1984 out records





(420) Edit Szani


zo, 26 juni 2016 22:13:04 +0000
---
Hi from Hungary!
Thanks for the great show every sunday evening
My friend Jukka in Finland told me about you, since then I often listen to your shows. He has a huge collection of Hi Energy and Italo music. Now he had nameday on friday, so I'd like to send him greetings with a nice song of your choice
Thanks
Edit
Could you play 'One night in Bangkok' from 'Chess' (By Murray Head and Benny/Bjorn from Abba)
Thank you!
Chrome
(418) Nigel


zo, 26 juni 2016 22:04:12 +0000
---
Hi gwen,

I've been playing this particular track off the new NEA! album and love it, so can i request this one

NEA! - It's A Sin

Ta Guys

Nigel


(417) Stephen


zo, 26 juni 2016 21:19:35 +0000
---
Maya... Haven't heard that song in 20 years! I used to be a club DJ. My club loved that song. The intro was a bit odd and never played it from the beginning. One night after a show, I played it from the beginning and the room thought I was nuts. As soon as it kicked it, the club went CRAZY! good memories.
Thanks for your music.


hai guys,

pfff effe snel gereden maar net terug uit Volendam, nee niet naar jantje smit maar gewoon een dagje naar de braderie daar zo en de oversteek naar marken het eiland in het Y of beter gezegd het ijsselmeer.

nu mijn verzoekjes op de valreep:

1: MAYA - B. DANNY (oldschool)
2: Silent Circle - I Am Your Believer (Remix Italo)
3:Synth dimension - Morphing Elevator (space synth 2)

groeten en echt aan te raden met de boot naar Marken .


(415) Steph


zo, 26 juni 2016 20:24:20 +0000
---
Gwen, kun je dit verzoekje draaien: "Rofo" met "Flashlight on a discolight" .


(414) Willem


zo, 26 juni 2016 19:34:07 +0000
---
hallo radiogasten ...
hier willem weer!
ik vroeg me af wat jullie van dit nummertje vinden. het nummertje gaat rechttoe rechtaan. maar persoonlijk vind ik de beat zo lekker. durven jullie hem te draaien?
hier de link : https://www.youtube.com/watch?v=n511-JHzyRk&list=PLmMF0a2KA7JzZxW8wM5FetdPuRfrMeiLX&index=94
en anders draaien jullie dit instrumentaaltje voor de verandering eens : https://www.youtube.com/watch?v=tpA4cXTHno4&list=PLmMF0a2KA7JzZxW8wM5FetdPuRfrMeiLX&index=78
alvast bedankt en veel succes met de programma's ....
grt,
willem
(413) Georgios


zo, 26 juni 2016 19:22:40 +0000
---
Good Afternoon to the "Tonight Show"
Got a little cold this weekend from the air-conditions due to high degrees in Athens.
Today I've selected a Greek production made by Phoebus a well-known songwriter in Greece and Cyprus. It's from summer '97 aired by the local radio stations here in Athens. It reminds me my holidays In Crete at this time. I hope you like it too.. I see high sales for this on discogs.
Here's the link with the best quality I've found on youtube with less compression.
https://www.youtube.com/watch?v=nWlVU5gzcIg
Georgios
(412) jack


zo, 26 juni 2016 17:18:13 +0000
---
Hoi lui,

ik heb erg genoten van de senioren uitzending van afgelopen vrijdag.
leuke gasten en goede muziek.

dank en groet,
Jack (ook 50+)




(411) Laserdream


za, 25 juni 2016 01:18:27 +0000
---
Dear RSDH Crew,
thank you for your great Music!
is it please possible to listen to much more Italo-Disco (New Generation) Music when you Play "Radio Stad Den Haag - Non-stop"?
Maybe my PC seems to be crashed but i feel i have listen to always the same titles since weeks?
So please fresh up that Rotation of the "Nonstop Playlist" please.
My Request?
https://beachclubrecords.bandcamp.com/album/boris-zhivago-dreaming-in-the-night
and please some more titles of this dutch Label:
http://beachclub-records.com/
Best regards
Laserdream
(410) Elroy


vr, 24 juni 2016 04:23:25 +0000
---
request voor zondagavond

Kelly Page - A Man Like That
(mocht je hem niet hebben of kunnen vinden, ik heb 'm op mp3 - 7 en 12")
thankx


(409) Willem


zo, 19 juni 2016 20:56:12 +0000
---
halloooo daaar ...

ik heb een duitsverzoekje:

Grant Miller
I'm Alive Tonight

alvast bedankt !

Grt

Willem


(408) Maurizio


zo, 19 juni 2016 20:50:19 +0000
---
Verzoekje.

Aleph: doctor

Ik zit vanaf het Haga kimderziekenhuis samen met mijn zoon Stefan (12) naar stad te luisteren. Hij moest vrijdag met spoed worden opgenomen, het gaat nu wel beter hem. Maar aangezien we het hele weekend ontzettend veel doktoren voorbij kwamen kwamen we op het nummer doctor van Aleph. Vandaar deze aanvraag.

Gr

Maurizio & Stefan


(407) Georgios


zo, 19 juni 2016 20:05:05 +0000
---
Good Evening Stadd People,

A lot of heat here in Athens, very good music over Radio Stadd.. Today's selection for the Sunday live evening show is a very special eurodance mix of Savage - don't cry tonight! This mix I love more than the original version perhaps cause I fell in love with music in the 90's.

https://www.youtube.com/watch?v=NFgDrR_YQGA

Kisses from Athens

Georgios


(406) Jack


zo, 19 juni 2016 19:42:48 +0000
---
Hoi allemaal,

Camomilla - Queen of the Night is in 2015 gerereleased op het Griekse label Disco Moda Records en was kort verkrijgbaar via de Bordello store, nu sold out.

Mijn verzoekje voor vanavond: Casanova - Take My Heart

Dit nummer heb ik voor het eerst gehoord tijdens het laatste bezoek van Chris vorig jaar bij jullie in de studio. (Chris uit de kas)

groetjes en alvast gefeliciteerd Gwen,

Jack


(405) Marco Rijswijk


zo, 19 juni 2016 19:15:07 +0000
---
Voor de show van vanavond:
Radiorama - Daddy Daddy (extended version)
Waarom lijkt me duidelijk
hai guys,

Hierbij wil ik de volgende verzoekjes / suggesties aandragen in de nightlife show van vanavond:

1: Camomilla - Queen of the Night (old school)destijds in 1985 , 300 records van geperst, nu anno ergens in 2015 schijnt dit exemplaar opnieuw uitgebracht te zijn onder het Bordello A Parigi label.
2: Gary Bold - Walking in the Night (old school) gaat over het nachtelijk liefdes leven van een vrouw die niet altijd vrijwillig plaats vind.
3: Astralia Voyager - We Are Synthetic (BQ Version) (space synth)
Astralia Voyager - New Ground (WTC Memorial 11 Sept 2001) (space synth)

twee space synth nummers waarvan de laatste is opgedragen aan de gebeurtenissen op 11 september in 2001

Ik zelf vind de eerste wat meer hebben doch laat het geheel aan RSDH over.
alle 4 de nummers staan in het zip bestand wat menno middels face book in de chat had ontvangen afgelopen vrijdag.

groet,

teun