Herman van Velzen in de 'Stad Super 3,4,5' Een uitzend experiment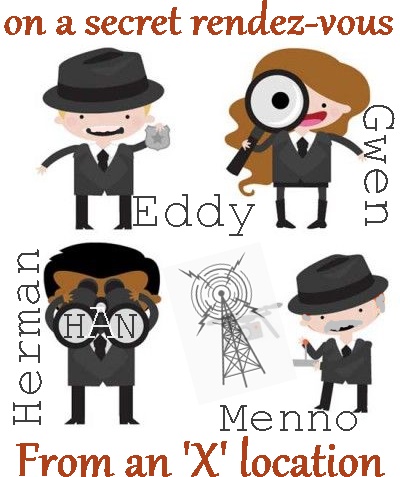 Voornamelijk audio….mits het beeld lukt maar dat is een uitdaging


8pm CET – Herman van Velzen met veel wijntjes, plaatjes en praatjes in een uitzend experiment

Het kan iedere week anders zijn bij Herman en zo ook vanavond! Die creatieve geest houdt maar niet op.
Deze dinsdag is er een uitzending vanaf een X plek in de buurt van Den Haag, bij een goed vriend thuis en gewoon op de bank. Die goede vriend zul je vooral op de achtergrond horen. Wat een geheim gedoe zeg. Eigenlijk een beetje zoals vroeger. Wij weten dus ook nog niet of er beeld bij is vanavond maar met het geluid zal wel lukken; zonder veel poespas gewoon een computertje en een microfoon. Wie zich nog meer verzamelen op dit geheime adres?
Menno, Eddy Mi Ami en Gwen…. nou dat wordt wat, of niet haha

En je weet, de show is altijd vol verassingen met hele leuke items, mooie anekdotes van
40 jaar Radio Stad Den Haag en natuurlijk heerlijke muziek uit onze jaren 80 en jouw Radio Stad tijd.
Every tuesday a radio show (completely in Dutch) hosted by the co-founder of Radio Stad on FM in the 80s and also co-founder of Radio Stad on the internet that started in the year 2002. This DJ has worked for well known radiostations, is a voice over and now back on his roots. His name…. Herman van Velzen! The show is called 'Wine, records & chat'.
Herman will play pure Radio Stad pop and disco classics from late 70s and 80s. Also lots of digitized audio fragments from the Radio Stad past! Enjoy

This evening not a broadcast from the studio but from a home of a good friend. herman is allways into something new and likes to experiment…. thats why we try to broadcast without all that equipement, pure with a computer and some microphones from a secret X location….