RMXD Show By DJ Zwaardski, from now on every thursday!
Welcome to our new thursday evening programming. Because it suits everyone better…from now on RMXD is every thursday on your RSDH, starting at 8pm CET. Join our global chatroom while listening.
Click in 'streams' on 'audio & chat live'
Enjoy!!
8-10pm CET – RMXD. Show episode 87 hosted by Harold Zwaartman.
It's RMXD time again…Two smashing hours where mixfreaks come together to share their latest creations, but you will also hear the great classic mixes from the 80s & 90s.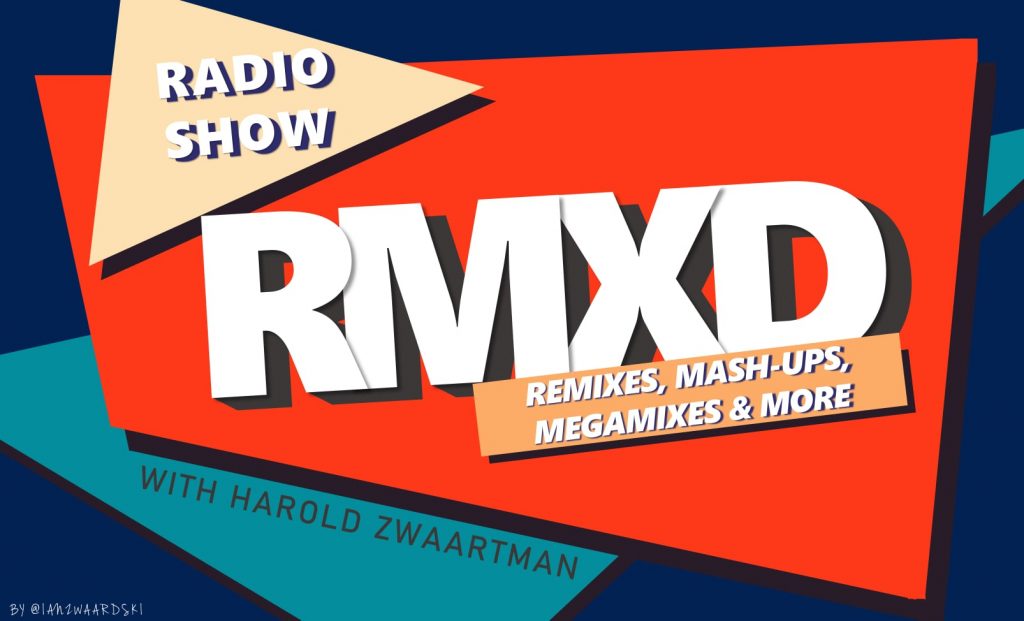 Tonight 3 debutants in the show:
The first one is a great mixer from Switzerland. His deejay name is DSP Mashups and tonight you will hear his first mashup in the show.
***
The second deejay is allready famous. His name; Norman Cook and he will bring you a fantasic mashup as well.
***
The 3rd 'rookie' in our our show is from Sweden: DJ Panduro made a fantastic 90's megamix…you will be suprised!
***
Our bootleg classic for tonight is from 1981….A historical one called 'The Fear Medley' made by DJ Bam Bam.
***
In the item 'The GrandStory's' a nice remix with a double Dutch twist. It is made ofcourse by Ben Liebrand and he mixed a well known Dutch singer named Ruth Jacott.
***
And on the guest list are:
DJ Prince (NO), Ron Bunschoten (NL),
Sanny X (GR), DJ Sies (BEL) and Rhythm Scolar (US).

Enjoy, as always…..RMXD!
For Mixfreaks, By Mixfreaks!
***
Please join our chatroom tonight! Share your stories with people from all over the globe. Let's connect ! RSDH makes it your night out!
De uitgebreide serie gesprekken met mixers en Dj's , oftewel een biografie in geluid, kun je op Harold zijn podcast volgen. RMXD the podcast