LIVE ! The RSDH Top 100 of all time 2020 mega broadcast !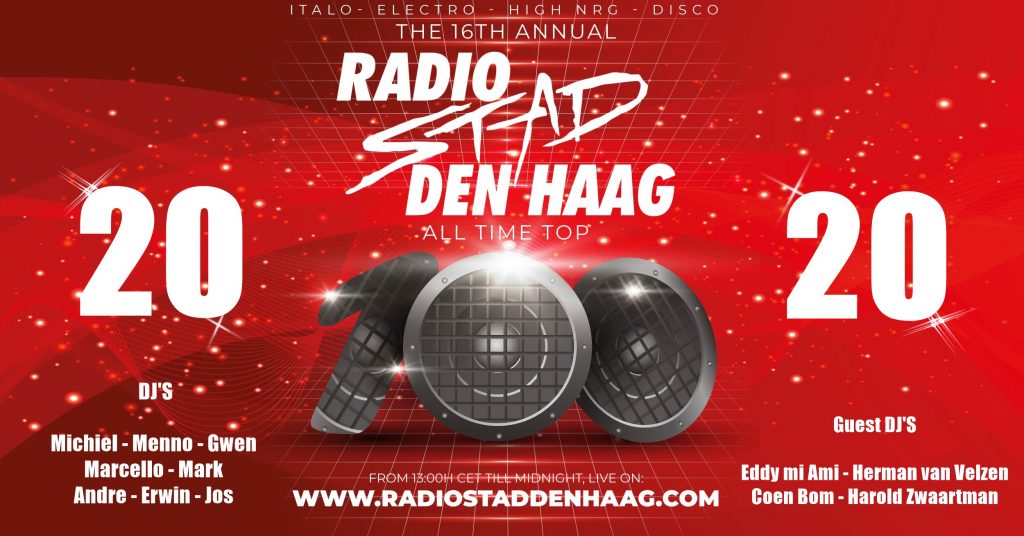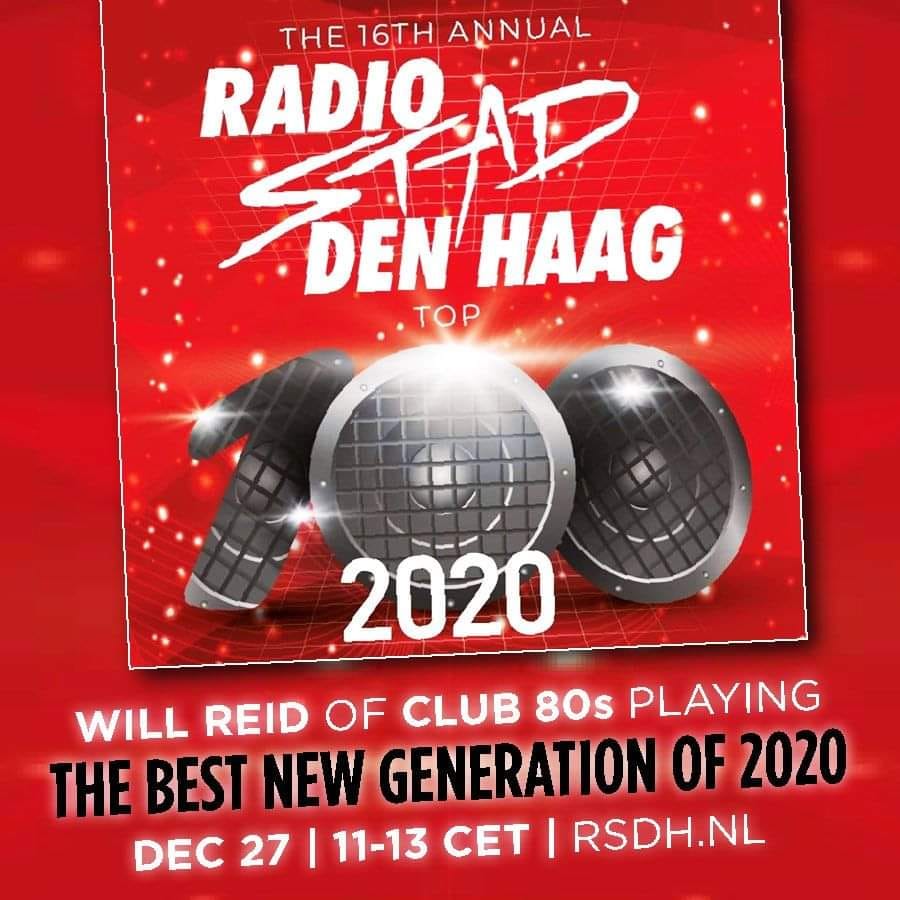 11am -1pm CET (10am UK time) – Will Reid! Being part of our crew & such a good friend, prepared a fabby 2 hour show to warm you all up for todays Top 100. No better way to start this festive day. Will is playing the best New Gen of 2020! And ofcourse presented in his ever lively way all the way from Scotland! Please join our chat.
Are you ready?? Let the Countdown begin! The 16th edition of the RSDH Top 100 of all time 2020 starts 1pm CET. Around midnight we will know who this years number 1 is !
And… this years chart is surprisingly different…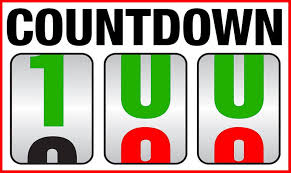 We all waited for this day and your gang have been working hard behind the scenes. We broke a record this year, you have voted by hundreds and hundreds! Thanks so much for making this 16th edition of the annual RSDH Top 100 possible. Without you, your votes & your support it would be impossible to make it the best chart ever for Italo, disco & High NRG and.. still unique in the world. So.. sit back, make sure your fridge is filled, grap a good chair, dimm the lights and enjoy this whole day together with us and guest deejays. Every hour we will draw a few names of whom submitted their Top 10 for this year. So if you voted, you might win one of those great prizes thanks to our sponsors for providing us with gifts for you to win.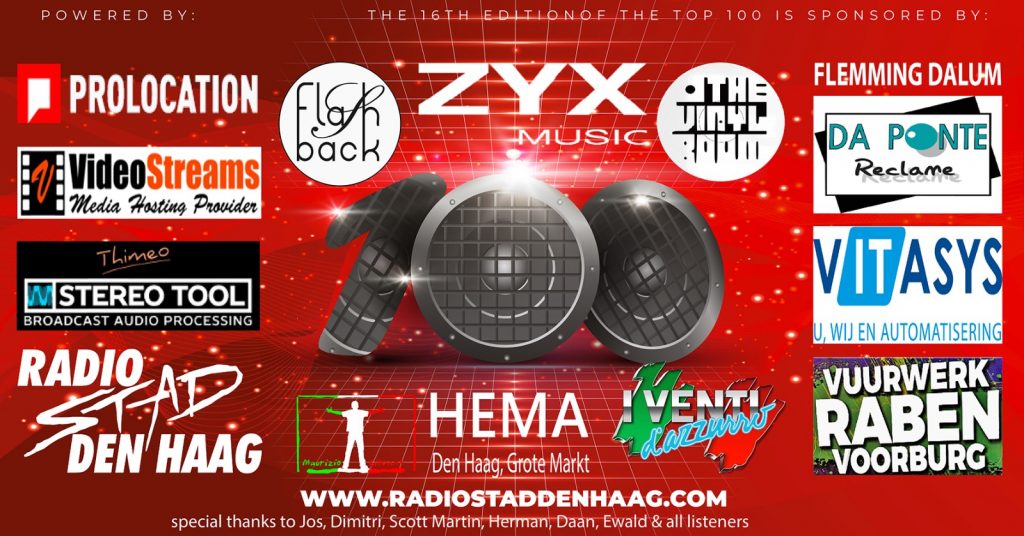 Special thanks to; Maurizio for artworks this year, to Jos & Dimi for their hard work counting the votes & preparing the lists and everyone else involved.
Prizes this year; Signed Zyx cd's by Flemming Dalum. (Thanks to Jorg Kunz). Cd's from Flashback records (thanks Kimmo & Kimmo). Cd's by i Venti Records. RSDH mousemats. Borrelpakket van de Hema. Vuurwerkpakket Cat.1 Vuurwerk Raben. A one-off cutted unique personal piece of vinyl by The Vinyl Room.