De Discotheek de Marathon Top 100
De Marathon behoeft geen uitleg voor de kenners en liefhebbers van deze legendarische discotheek.
Twee die hard Mar fans, Dirk van den Broek en Erwin Steijns, hebben het idee opgepakt om een Marathon mini Top 100 te initieren en dit live uit te zenden op Radio Stad op dinsdag 29 december.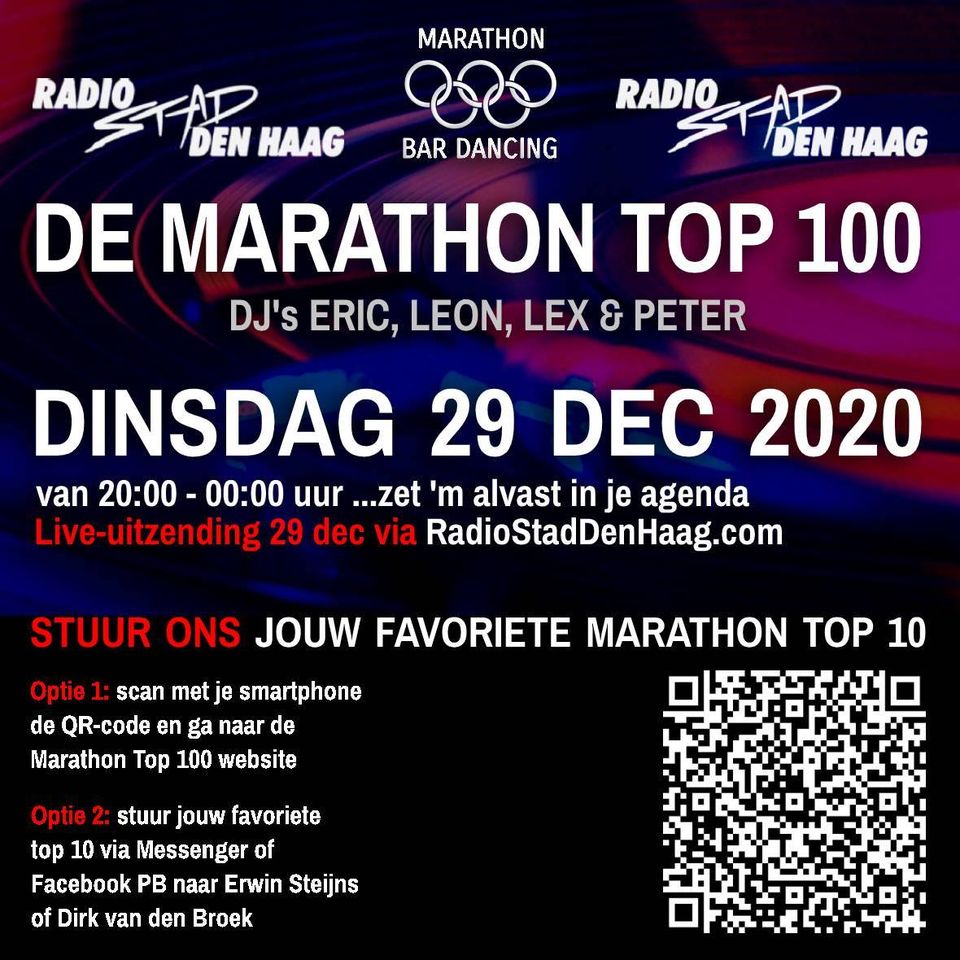 Zo wordt december 2020 met recht een muzikale feestmaand met natuurlijk de reguliere Radio Stad Top 100 op 27 december ook nog op het menu.
De uitzending op 29 december is live en de door jullie gekozen typische 'Mar' platen worden vanaf 8 uur s'avonds tot middernacht aan elkaar gepraat door niemand minder dan Eric Benjamin, Leon Hartog, Lex van Coeverden en Peter Heijgen, allemaal oud Mar deejays.
Wat moet je doen….. Stuur jouw favoriete Marathon top 10 in via: www.sisens.nl, bit.ly/35pEkpX of via een pm berichtje aan Erwin Steijns of dirk van den Broek op facebook. Of scan de code op de flyer.