Freewheel- & I Venti d'Azzurro Live show 20200330 RECORDED
Stay safe and stay at home with your Radio Stad! We are always here for you to entertain you.
Video starts at 18:50, please refresh your browser by that time to see the videoscreen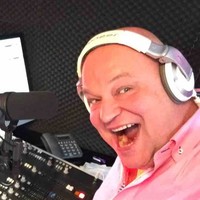 7-9pm CET – Freewheel show. In 2 hours Michiel will play anything, from new wave to Disco and all in between.
21:00 CET – A 'surrogate' i Venti d'Azzurro live show!
21:00h CET. Marcello decided not to go outside his house today. Marcello lives in an area in The Netherlands with the highest Corona cases. But don't worry, he is feeling well! Therefor Michiel and Marco di Luna will take his place so you can still enjoy a great live show filled with the best Italo-Disco from vinyl brought by Marco di Luna. Please join them in the chat !

i Venti shows will be ready within 24 hours. Also on Youtube and Mixcloud. Just click on download section on top to see it all.