On the 1st of january 1 pm you can listen to the Top 100 2013 in the replay! Untill then we programmed Discontinu, so many great mixes by different deejays. Enjoy and have a great new years eve!!
Graag willen wij alle luisteraars en vrienden van Radio Stad bedanken voor hun bijdrage op welke manier dan ook.
Dankzij jullie allemaal was de 9e editie van de Radio Stad den Haag Top 100 weer een groot succes. Wij hebben een lange maar fantastische dag gehad met veel drank,  happen en heel goed gezelschap.. Veel oud Radio Stad jocks en mannetjes van de Radio schoven tijdens deze 12 uur durende marathon show aan.
Edward den Heijer, Herman van Velzen, Rene de Graad, André Koolen (Ferrie van Dijk), Peter de Jong, Edwin Velders, Johan van der Velde, Mark den Hartog, Hans Hemmes, Lex van de Broek, Dave Daily, Ron van Dijk (steusfij), Michiel van der Kuy, Michael Halve en natuurlijk je vaste Bende van Ellende.. Michiel, Menno en Gwen. Verder heel veel leuke mensen in de studio.
Heb je het gemist? Hieronder staat de audio download.
Wij van Stad wensen iedereen een super goed en Italo-vol nieuwjaar toe!!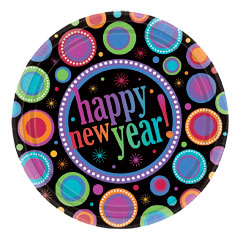 Wij trokken tijdens de show 22 prijzen uit de muts van Gwen onder de vele vele inzenders. In de comments zie je de namen van de gelukkige prijswinnaars.
The Top 100 was a big succes again thanks to you guys. The winners we drew yesterday are in the comments. Download the whole show here:
Klik hier voor de AUDIODOWNLOAD van de Top 100 2013
Klik hier voor de download van de videoplayer (Windows)
Thanks to
Top 100 Sponsors
Deze show wordt ook uitgezonden via radio collega's DizgoRadio.fm en stadsradiozoetermeer.nl