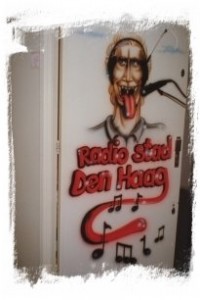 We waren er weer, je 'Bende van Ellende' met lekkere plaatjes en lullige praatjes. Menno, Michiel en Gwen namen de week met je door met bijval van Han en Richard. Veel verzoekjes draaide we maar ook de nieuwe TQ met Trans X en een Clayback Clay track. Verder lekkere old school disco tussen de Italootjes door met hier en daar een reclame uit de oude doosch. Maar eerst warmde we je op met een Discontinu 7 mix van John Postema. Kijk hieronder de show terug!
of klik hier voor de audiodownload
Your request show starts at 8pm. But first we warm you yp with a nice Discontinu mix by John Postema at 7pm. Mail all your comments and or requests to us through the button on our site 'mail the studio'.
Tags: Discontinu, High Energy, Italo Disco, Live Request Show, Radio Stad Den Haag, Radio Stad Den Haag Live, Stad Sundaynight Live, Vinyl