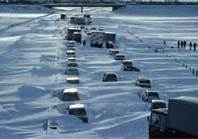 Terwijl heel Nederland plat ligt vanwege de sneeuwval gaat Radio Stad gewoon doorrrrr.
Buiten is de gevoelstemperatuur -13, binnen in de studio is het 25 graden. Gaat het Gwen lukken om met dit weer de studio ongedeerd te bereiken en op tijd? Welke platen neemt Menno mee en wat voor slappe verhalen heeft Michiel voor je in petto? Kijk mee vanavond via Ustream TV waar het beeld gegarandeerd zonder sneeuw is of luister, vanaf 8 uur.
Let us know that youre listening tonight, in Holland it is really winter and alot of snow fall, so give us youre support and mail the studio, also if you have a request. The show starts at 8PM..  click here for the audiodwload
==> In deze uitzending weer veel afwisselende muziek, jullie verzoekjes en berichtjes, een eigen space synth productie van Seva Ergrover, twee nieuwe tracks van Clayback Clay en.. we hadden Otto Kraanen aan de telefoon. Hij zit achter het Nederlandse platen label Bordello a Parigi en organiseert het gelijknamige feest a.s. Zaterdag in Club PIP in Den Haag waar o.a. Fred Ventura optreed en Peet Need draait. Je kunt hiervoor 2 kaarten winnen. Stuur je motivatie naar 'mail the studio' .
Tags: High Energy, Italo Disco, Live Request Show, Radio Stad Den Haag, Stad Sundaynight Live, Vinyl