Voorafgaand aan de Sunday night live show vanaf 19.00 uur is het weer Rip-time!
Het RIP-team is live bij ons in de studio en D.J. Jolly en D.J. Renaldo mixen de sounds van de 80′s aan elkaar.
Kijk en luister hieronder de discontinu terug: the audiodownload here
Wij gaan er zelf bijna van blozen. Wat hebben we de afgelopen jaren al waanzinnige buiten- en binnenlandse gasten/artiesten mogen ontvangen. Ach ja..netwerk he, zeggen we dan maar, jaaarenlange expertise, vooral betrouwbaar en enorm aardig zijn *kuch* en meer van dat soort onzin. Mochten jullie twijfelen, van omkoop is geen sprake, Italiaanse praktijken zijn wij absoluut wars van hoewel het eten ons wel bevalt. Wel moet je als station natuurlijk af en toe even een verjaardagskaartje ofzo sturen en als ze komen, een flesje lekkers koud hebben staan. Gelukkig is onze volgende gast al blij met een glas helder water want..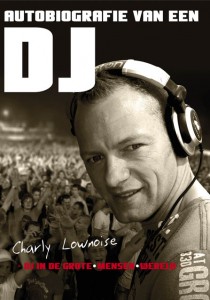 …Wie hebben we voor jou Deze zondag avond?..Tata.. Charly Lownoise! geboren in Den Haag als Ramon Roelofs. Ramon gaat jullie vertellen waar hij vandaan komt; Haagse praat dus en zijn link met Radio Stad .. Van bandjes insturen naar Stad 97.2, de aanbeveling van Rick Romijn om meer met zijn mix talenten te doen met als resultaat zijn korte dj carriere toen bij Radio Stad den haag op de Leyweg in de legale periode, Rave the City's naar optredens met Menthal Theo voor duizenden mensen. Hierna kwam hij in een stroomversnelling van zijn leven.. Ramon heeft een boek geschreven, is producer en runt tegenwoordig zijn eigen Zen praktijk in Scheveningen.
This sunday evening in our live show… Special guest Charly Lownoise by real name Ramon Roelofs, he wrote a book, is a producer and as a young guy in the 80′s he sent his mixtapes to Radio Stad and later he had his own mix programme on Radio Stad, for that and that he is your 'friendly guy next door' in The Hague, he is our guest. Listen what he has to say, old school storys and more!
Zie hier een docu uit 1992 van Ramon.. let op zijn gang naar de platenzaak in den Haag, een jonge Rick Romijn en Rave the city http://youtu.be/8AHeyhu34aY Helaas kon ik de video niet insluiten..
en deze docu Plezier!
Tags: Charly Lownoise, Den Haag, Happy hard core, Italo Disco, Live Request Show, Menthal Theo, Radio Stad Den Haag, Ramon Roelofs, Rave the city, Stad Sundaynight Live, Zen