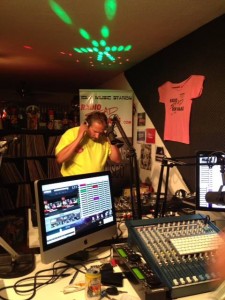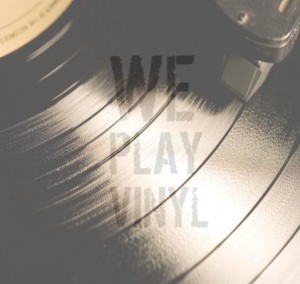 Lay back, poor yourself a drink or in case you are on the other side of this globe, make yourself a coffee and enjoy this day with Radio Stad! At 4pm CET we have an extra live program, 'DoucheCo' with Menno and Michiel, full of old school disco. This evening 8pm CET we have a full house with friends, listen to the stream or Itunes but also our studio cams are on. Sent in your requests and tell us where you are and what you are doing.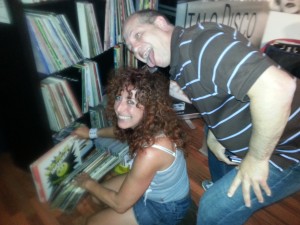 Het wordt een leuke radio dag mensen. We beginnen vanmiddag om 4 uur, als extraatje, met het programma 'DoucheCo' wat uitgezonden wordt op Stadsradio Zoetermeer en vandaag live is vanuit de Stad studio en dus ook te beluisteren en te bekijken via Radio Stad. Menno en Michiel draaien de lekkerste Disco klappers.
Vanavond dan de Request show. En we hadden een huis vol…. DJ Peet Need en DJ Zwaardski, met gipsen poot, kwamen langs om hun feestjes te promoten en ze hadden ook wat vinyl van o.a Peter Slaghuis meegenomen. Verder heel veel Cafe vulling zoals daar zijn Ewald, Han, Ron, Harald, Sonja, Mario, Romana en jullie hosts Gwen, Menno en Giel. Zo rumoerig als de pest! Luister en huiver naar weer een heerlijke show vol met jullie verzoekjes!
Klik hier voor de Audiodownload
And here the show in the rerun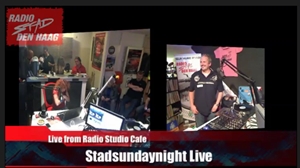 Tags: High Energy, I Venti d'Azzurro, Italo Disco, Italo Party, Iventi Records, Live Request Show, Peet Need, Radio Stad Den Haag, Spacesynth, Studio Cam, ustream, Vinyl, Zwaardski