Beste Luisteraar!
Leuk dat je mailt met de studio.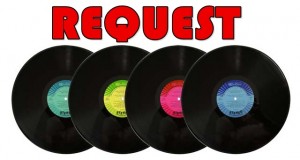 Wij behandelen jouw verzoekje en/of  bericht in de live show op zondag-avond tussen 8 en 11 uur s'avonds.
Dear Listener,
Thanks for mailing the studio.
We will play your requests and read your message in the Sunday evening Live show between 8 and 11 pm CET.
(853)
any chance guys of shake shake by the macho gang please?


(612) dizzydevil


zo, 23 oktober 2016 22:11:40 +0000
---
hi guys for next week on hallowenn could we play the matt pop club mix of bruno alexander vampire bites please ;)xx


(611) Vonda Boyz


zo, 23 oktober 2016 21:25:10 +0000
---
hi,

a request for next week and the Halloween show....

please could you include Blue System - Lucifer


thanks you so much,

oh and if you want something for the BBQ, The Cheeky Girls were scary enough lol


Vonda,
x


This will be in my italo top 10, but also my request
David Lyme: Dolce vita (space mix)
Kato: fires in the night
Lisa G : call my name
T.H. Virgin: new lover
The Maddigans: ice cold love
Hello friends! And greetings from Estonia!
I love your streams!
I have a spacesynth request
Russian spacesynth project from Pavel Kuznetsov! year 1992!
Laserlight - The Fourth Dimension
https://soundcloud.com/laserlight-3/laserlight-03-the-fourth-dimension-1992
Thanks!!
(608) Jack


zo, 23 oktober 2016 20:13:04 +0000
---
Hoi, gisterenavond was Leo Blokhuis nog op tv met zijn special over de electronische muziek. Toch leuk om daar ook wat Italo'tjes voorbij te horen komen. mijn verzoekje voor vanavond een oude bekende : O'gar - Playback fantasy

groetjes, jack


(607) Nigel


zo, 23 oktober 2016 20:08:43 +0000
---
Hi huys,

Nice to be back from my break to Mallorca, there is 1 song i had onn repeat a lot so can i request it please.

Savage - And You Are (Flashback Remix)

Thank you
Nigel


(606) Anton Eriksson


zo, 23 oktober 2016 20:04:28 +0000
---
hi!

Can you please play "CLOSED - Living in your eyes" for me?
Thanks!




(605) Vonda Boyz


zo, 23 oktober 2016 19:34:21 +0000
---
hello you lovely lovely people,

if possible please could you play a song that is a total classic....

Patrick Cowley & Sylvester - Do You Wanna Funk


love you long time,
Vonda.


(604) Steph


zo, 23 oktober 2016 19:26:55 +0000
---
song request; "Fly high van Me & My" groeten en een leuke avond toegewenst.


(603) Georgios


zo, 23 oktober 2016 18:18:58 +0000
---
Hello Mitch!!

Here's a 90's request for if you would like to play!!!

It's video for a good mash up!!

https://www.youtube.com/watch?v=eVFY0zZz1lc

Georgios

Athens


hai guys,

Voor de nightlife van heden avond heb ik de volgende keuze op het menu staan;

1: Garage - Sun Song Reggae (old skool)
2: John Arrow - It's Late Tonight (Dance Version) (old skool)
3: Bogyo - High Volume in Space (Space synth)




(601) Elroy


zo, 23 oktober 2016 01:18:51 +0000
---
Request voor 23 okt.
D.White Feat. K.Lelyukhin
Generous Love (ZYX 12")


(600) Gunnar


za, 22 oktober 2016 14:50:06 +0000
---
For sunday I would like to hear
Joe Maran & D.J. Girls - King Of The Radio
or Kermesse - Mrs Moon

Groetjes, Gunnar


(599) Jos


zo, 16 oktober 2016 22:23:37 +0000
---
Ahhhhh, nog 1 keertje Odessa-Private Disco Show, omdat het zo'n vreselijk lekker nummer is?
Ciao, jos


(598) maurizio


zo, 16 oktober 2016 21:25:41 +0000
---
Mike Mareen - Here I Am (Megatrain-Mix)

https://youtu.be/3SAUde7tdts

Met een sample van Plion happy children erion





(597) Rosa Lobensteijn


zo, 16 oktober 2016 20:42:55 +0000
---
Hallo lieve mensen van Radio Stad Den Haag,
Graag zoveel mogelijk draaien van Marco de Luna. Hij is echt ge-wel-dig
Groetjes,
Rosa


(596) Phillip


zo, 16 oktober 2016 20:12:57 +0000
---
Phillip from Florida.
I have a requests for LIME "Babe We're Gonna Love Tonight" which is my all time number one favorite Dance recording since I first saw the video played on TV in the early 80's.


(595) Louis Smit


zo, 16 oktober 2016 19:28:34 +0000
---
Hi Girls and Guys,

Trust you are well on this wonderful Sunday Evening on Stad Den Haag.

My Request one of the following please:

Scala- Perfume of Love
Roger Meno - I find a way
Silent Circle - Hide Away now

Many Happy Regards from East London - South Africa

Regards
Louis Smit



(594) Jack


zo, 16 oktober 2016 19:17:35 +0000
---
Hoi stadders, bij deze wilde ik kwijt dat ik sinds oktober 2006 geen Stad sunday live show gemist heb. aanvankelijk alleen via Winamp later dankzij Herman ook visueel. Toch een soort jubileum. hoera! tja RSDH is een verslaving gebleken. een mooie finish van de week. voor mij persoonlijk een lichtpuntje in donkere tijden. ik dank jullie daarvoor ! groet, Jack/Hoogvliet


(593) billy


zo, 16 oktober 2016 17:46:53 +0000
---
Mike Mareen - Love Spy Italo Disco


hai guy,s
Met een lekkere mooie zonnige zondag voor de 16e oktober en natuurlijk voor de verjaardag van menno afgelopen week heb ik de volgende giganten op mijn trommel vlies staan:
1: Secret Star - I Need A Man (12 Inch Version) Old school
2: Josep Xorto & The Congosound - Aixo Que Sona Es Nostre New Generation
3: Italo4Ever - Megamix Space Synth
best recording from teun
(591) Gunnar


zo, 16 oktober 2016 10:43:04 +0000
---
I would love to hear if possibli
Mikron's - Vision (1986)
Groetjes
Gunnar
(590) Gianluca


zo, 16 oktober 2016 09:48:29 +0000
---
Felli - Goog Time, reached home from Santeria


(589) Willem


za, 15 oktober 2016 22:16:39 +0000
---
hallo radiogasten ..

hoe gaat ie daar?

ik heb een verzoekie;

Tobias Bernstrup - Orreandamente Solo

alvast bedankt.

heel veel succes met de radioprogramma's!

grt,

willem


(588) Gunnar


zo, 9 oktober 2016 22:13:15 +0000
---
Françoise Hardy - It Hurts to Say Goodbye, the original is from 1968.
Jimmy Somerville covered it in 1989 together (as a duet) with June Miles-Kingston.

Groetjes, Gunnar


(587) Stephen


zo, 9 oktober 2016 21:15:48 +0000
---
Stephen from Miami Shores here. In honor of the presidential debates here in the US, can you play Suicide by Amin Peck?
Thanks and love the Italio!


(586) Kenny


zo, 9 oktober 2016 21:15:39 +0000
---
Hi everyone

Happy Canadian Thanksgiving.

Nice to be back in chat today. Although I do listen in most weeks even when I'm out and about.

Winter has arrived early in Canada so it seems appropriate to play Grant Miller - Find my tracks in the snow.

Have a great week ahead and thanks as always for making Sunday awesome.

Hugs

Kenny




(585) DJ ROberto


zo, 9 oktober 2016 20:28:33 +0000
---
ryan paris - parisian girl


(584) Oscar


zo, 9 oktober 2016 20:24:27 +0000
---
Hallo stadters,

Hier nog nagenietend van Wollebrand gisteravond en nu alweer van jullie sundaynightliveshow hier mijn verzoekje Wilson Ferguson ‎– I'm Singing Again. Mooi liedje en naar mijn mening te weinig te horen dus bij deze.

Keep on stadting!

Ozzie