Join us this sunday for a drink and great music from Vinyl.
Tune in the whole day, live from the RSDH studio in Holland!
4 PM cet: 'DoucheCo' with Maurice Hayes and Michiel, the best disco, funk, soul and oldschool tracks.
7 PM cet: a mix by Johan van der Velde.
8 PM cet: The Sunday Night Live Request show, Johan, Michiel and Gwen played your requested tracks and red your messages. We had two ' fans' visiting us and herman van Velzen paid us a visit.

Het was weer vol en gezellig in de studio, beetje warm maar met alle deuren wagenwijd open en wat koude biertjes was het goed te doen. We draaiden jullie verzoekjes, hadden twee gasten over de vloer en Herman van Velzen pleegde een inval en was op zijn Hermans lekker aan het woord en nam geen blad voor de mond..lang leve de vrije radio. Geniet van de downloads!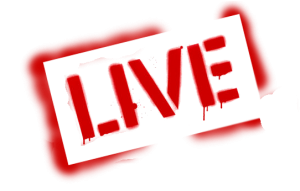 Watch the show in the rerun on the download page. Join us also on facebook 
Audio  Downloads are available on our downloadpage