En wat brengt deze avond. Nou wij hebben weer een gast dj hoor. Hij is wereldberoemd in heel Zuid Holland en daar buiten, totaal onderschat en met zijn ludieke voorkomen en geweldige mix talenten geliefd en geprezen door velen. Over wie hebben wij het?.. Gooi je haar los en make way for the bad guy…. Savino Deejay!! Echt hele bijzondere platen bracht hij mee en belde en passant ook even live naar Italie met Fred Ventura! Want we hadden weer eens een primeur, de nieuwe track van Fred Ventura! Dat maak je alleen maar weer mee bij Radio Stad den Haag. Verder hadden we als bargasten Ewald en Paul Schild, oud banden wisselaar van Stad. Veel plezier met het terug kijken. Klik hier voor de audio download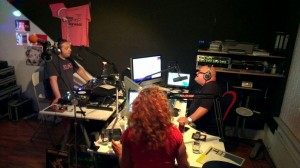 En natuurlijk feliciteren wij hier onze goede vriend Joop de Ripper. Happy birthday Joop!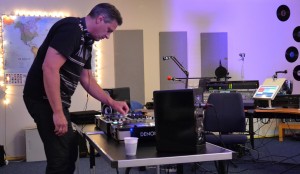 In this show, Savino deejay and his choice of excellent tracks on vinyl. He also phoned live with Fred Ventura in Italy and we played, firstly, the brand new track of Fred Ventura & Alden Tyrell- Don't stop!
Tags: Fred Ventura, Live Request Show, Radio Stad Den Haag Live, Savino Deejay