Hadden we Edward aka Eddy Mi Ami afgelopen zondag weer ouderwets op zijn plekkie in de show met weer twee nieuwe klappers op de draaitafels, hier nog even je reminder, voordat ze zijn uitverkocht! Klik hierrrr om je copies te bestellen, ook eventueel van aaaalle andere 51 releases.
I.D.L. 016 ALBERT ONE – EP ONE
Bomb alert! Finally the great I Venti d'Azzurro Remix of Stay sees the light of day. Eddy Mi Ami gave the track the treatment it deserves with all ingredients of the authentic Albert One hitsound of the 80s. Hammering synths, thunderous drums end pumping basses combined with the great voice of Albert One make this previously unreleased remix a must-have in your collection. On the other side you'll get three fantastic songs from the early days of italo disco, all with the voice of Alberto and in great sound from the original masters. One EP packed with great collectors items, run before it's gone!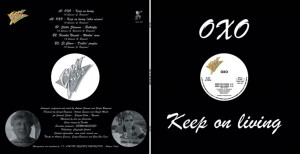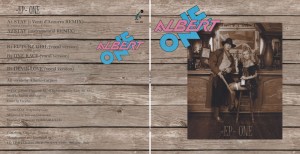 I.D.L. 017 OXO – KEEP ON LIVING EP
Summit Studio was a small record label in the 80s with only 4 releases. Amonmg those releases were two real collectors gems; Oxo – Keep On Living and Stella Steevens – Butterfly. Now you can find all four releases on one EP including two versions of Keep On Living. All songs were written and produced by Antonio Summa and Sergio Bonzanni, also known for Sensitive! A few years ago there was a crappy bootleg release of Keep On Living and one of Butterfly. Now you can have all those tracks on one great sounding release for just 13,90!
Tags: eddie mi ami, Iventi Records, Radio Stad Den Haag, Vinyl