The weekend is just around the corner and Thursday sees another 2 hours of super music courtesy of Club 80s and Radio Stad Den Haag.
So tune in at 9 pm cet or 8pm UK time and join us in the chat live at www.c80s.co.uk.
Forget the World Cup and join us for fabby music from Patrick Cowley, Lime, Peter Wilson, Tai Quach, Divine, Lana Pellay, Marsha Raven……and so many more! (pre-recorded show)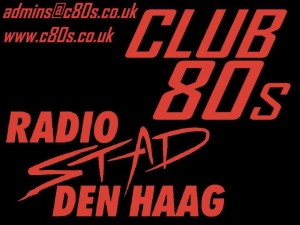 This saturday at 2 Pm cet we replay this show! Enjoy….